Varsity Driving Academy
The Top Rated Driving School
in Southern California
*Featuring Free Pickup and Drop Off*
Drivers Education in Orange County and Southern California – Teen and Adult Driving Training School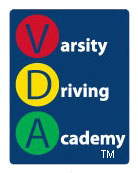 Established in 2008, Varsity Driving Academy provides the expert training needed to become a safe and defensive driver. We work with teens new to driving as well as international and adult drivers at all skill levels. We are the largest Driving School in Southern California and service many Cities within Orange County , Temecula, and Southern California. Our DMV Driving School number is #E4630. Check out all our Reviews on Google and Yelp!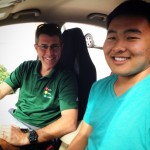 VDA Instructors are fully licensed by the State of California with extensive Behind The Wheel experience. We pride ourselves on providing a patient and supportive style when working with both teens and adults. Each instructor is mandated to have and pass a livescan (national fingerprint database) before they are hired by us and approved by the DMV. Finally, we have an expectation that each of our instructors always act in a professional and courteous manner when giving instruction. Please visit our Instructors Bio section for additional information.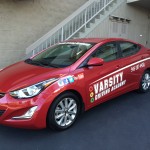 Our training vehicles are fully insured, and undergo a rigorous inspection and all results are filed with the DMV. As an additional enhancement each of our training vehicles is equipped with dual brake controls to provide a less stressful and safer Behind The Wheel experience for new drivers.
All of our vehicles are new.  We train in 2013, 2014, 2015, and 2017 four door Hyundai Elantra & Accents.  Click here to check out the vehicles and the safety of these vehicles.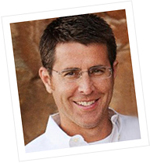 Mark Mckinney is the Owner and Operator of Varsity Driving Academy. Mark and his wife Karen are also long standing residents of the Community and are raising their two children in the local schools. Mark is always available to both students and parents. Karen's background in law enforcement significantly impacted their decision to own a school dedicated to safety on our roads and the utmost care of your teenager in our cars. They are honored to be chosen to participate in this milestone in your teenager's life. Contact Us Today!
The DMV will not issue a California Drivers License beginning at age 16 unless you have completed your 6 hours of Behind the Wheel Training and obtained a completion certificate.
Do not wait until the last minute to enroll in driver training.It is California Law that to legally drive in this state, you must validate your permit by completing a two hour lesson with an instructor who will sign the permit. You cannot legally drive with anyone, including parents until the permit is validated.
Online Driver Education Login


Really good program. Easy program to manage. My son squeezed in a full on-line class, permit test at the DMV, and 2 hours of driving behind-the-wheel before he returns to boarding school next week. Will reconnect with Varsity Driving Academy when he is home over Thanksgiving and Winter break to take some more driving lessons. Excellent customer service, great instructors, and an organized program. Thanks for making everything so easy on the parent. The whole experience was really managed by my teen son once I paid the fee. Super convenient and I recommend them to anyone looking to get a teen on the road safely.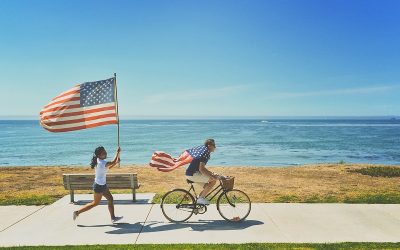 Irvine is a beautiful part of the Orange County community with plenty of beautiful parks and services. However, the world is still in an adjustment period in 2022 so things are slowly coming back to normal. You can take the July 4th things to do in Irvine as a good...
read more
Headquarters and Office Location
IRVINE
34 Creek Road Suite D Irvine, CA 92604
Phone: 949-387-4400
Fax: 949-387-4401
SAN CLEMENTE
Phone: 949-542-7520
Have a Question
Office Hours: M-TH – 9am to 6pm Friday – 9am to 5pm Saturday – Office is closed Sunday – Office is closed (our drivers work 7 days a week)