Varsity Driving Academy is not only prepared to teach new students how to drive, but to help seasoned drivers erase any points against their driver's license. Our online traffic school is licensed and you can take it from anywhere in the state of Arizona. All you need to do is sign-up and you're on your way.
Like our other online services, our traffic school is easy to take advantage of and can be completed on your time wherever you have internet access. This means that people who decide to use our traffic school option can complete the course in just a few hours or over the course of a few days. Whichever works best for you.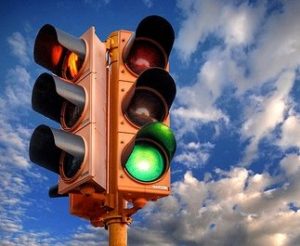 Our Arizona traffic school course is designed to be stress-free and easy to use, because who needs additional stress after receiving a traffic ticket? Some of the key features of our course include:
Quick and easy registration
Same day certification
Easy reading
Unlimited Logins
24/7 access
Go at your own pace
We feel that everyone has the right to live their life and learn as they see fit which directly translates into our courses. Traffic school is considered by most to be an inconvenience, but we try to make it as convenient as possible. Giving seasoned drivers the ability to log in and log out when they want, making the process as painless as possible. There are many reasons why one would need to complete a traffic school course and we can help with each one, adding another reason why you should come to VDA for your traffic school needs.
Did you commit a traffic violation resulting in loss of points?
Once you complete the course we will certify you and notify the DMV & the court
Learn Arizona driving laws to help protect your driving record
Want a car insurance discount?
Want to reduce fees or fines?
Want to mask your traffic ticket from your public record?
We can help with all of the above and ensure an easy process. Getting you back on the road and clearing or masking your record. If you find yourself in need of a traffic school course let us help, simply register and get back on the road to safe driving in no time or at least on your time.
Register now and you'll be back on the road to safe driving in no time!
The price of this course is just $24.99.