All of the instructors at Varsity Driving Academy are DMV Certified. They go through a 60 hour course, live scan finger printing, and a rigorous background check through the Department of Justice in Washington D.C. Mark McKinney makes sure that every individual performs in an exemplary manner. We believe instructing new and previous drivers should always be done with great patience in a positive and safe environment for our driving school.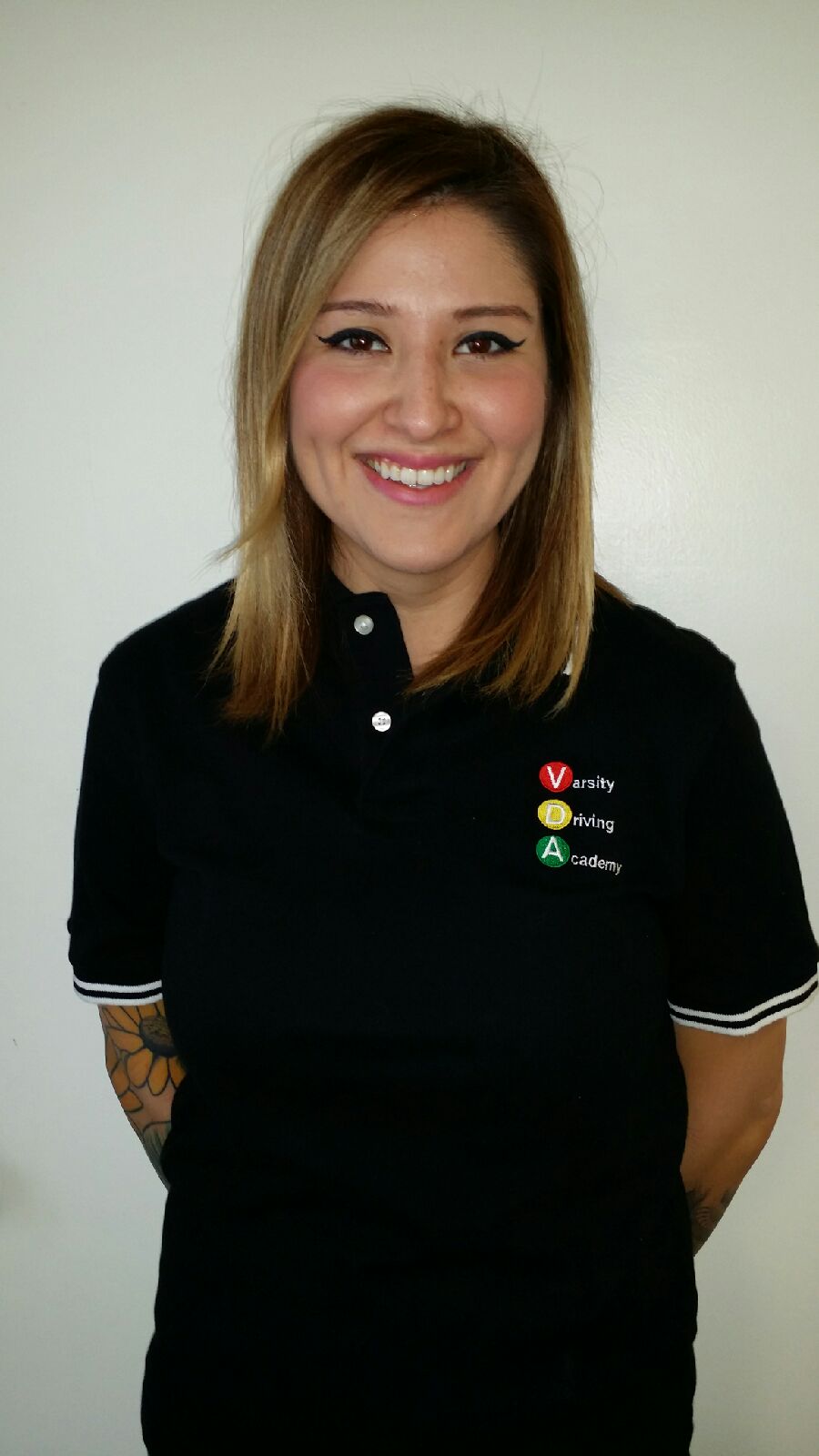 Daisy
Licensed Instructor
Prior to becoming a driving Instructor Daisy served 5 years in the Army. She is currently in the reserves and a college student. Daisy describes herself as patient, approachable, informative and responsible. She believes in giving constructive feedback to all her students which is essential when behind the wheel. Over 8 years of driving experience she makes it a point to build her students confidence safely one step at a time.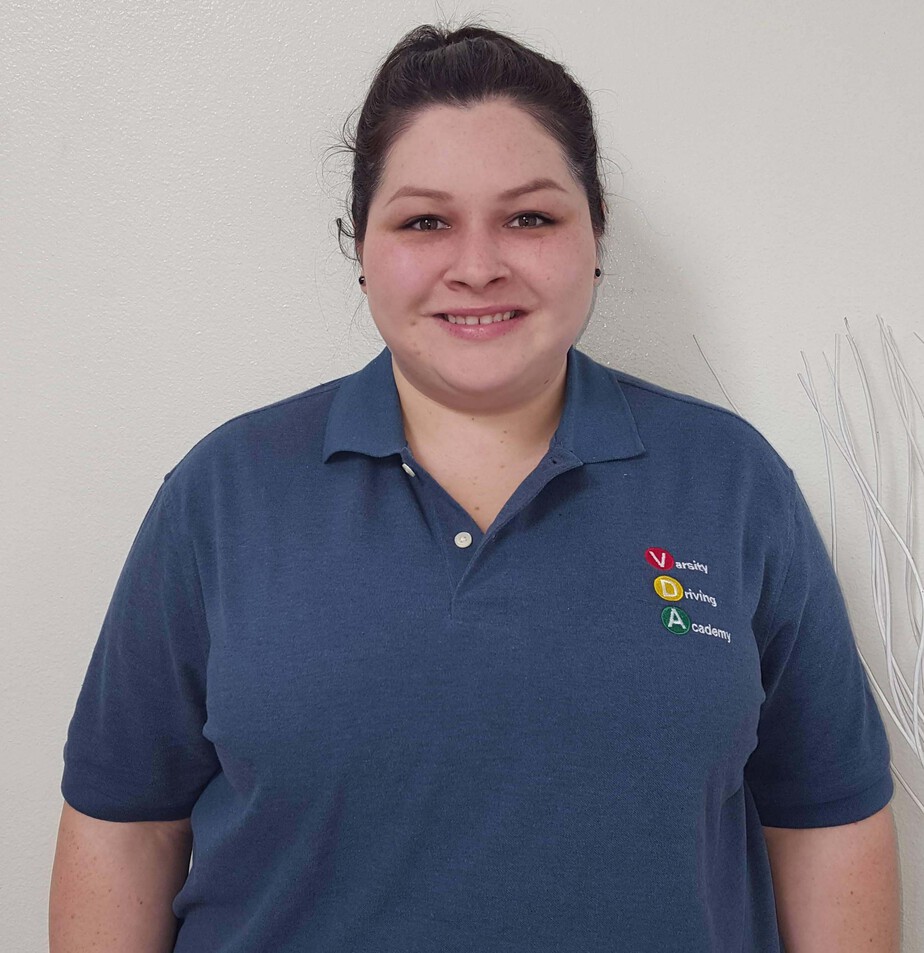 Michelle
Licensed Instructor
Michelle has been driving for over 10 years. She has experience in social services as a youth mentor and working with teens her entire career. As a role model and teacher for many years prior to becoming an instructor she is very conscientious of the impact she makes on her pupils for the remainder of their life. Safety is her main concern while she is with a student. She enjoys seeing her students gain confidence and control of driving situations throughout their lessons with her.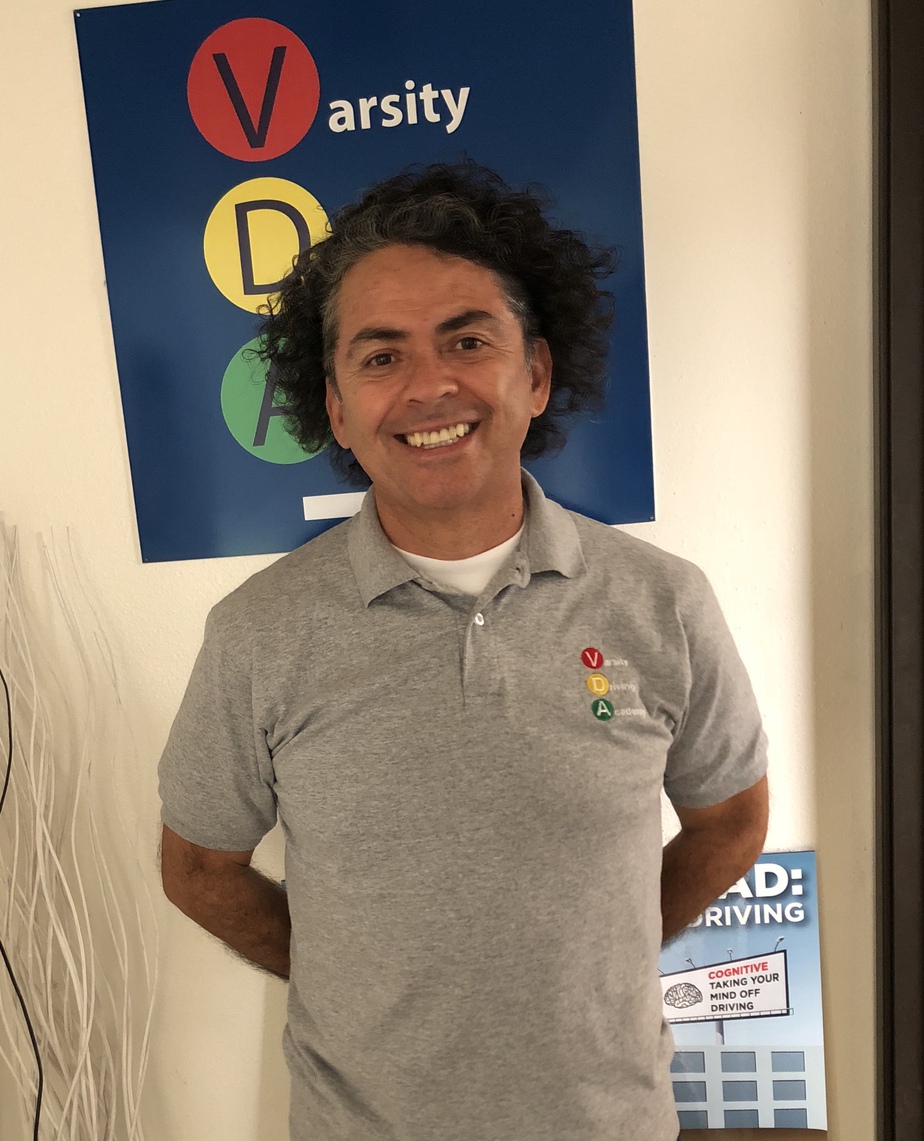 Ricardo
Licensed Instructor
Ricardo is a California Certified Licensed Driving Instructor as well as a Certified School Bus Driver for NMUSD.   A combined 11 years of commercial experience, hard work and dedication make him an excellent driver & instructor.  Ricardo participates annually in a School Bus Skills competition where he represented his District and won first place in Orange County and third place in the Southern Region last year (2017).  This advanced training develops understanding on the importance of continues driver practice and education.  It also strengthens Ricardo's empathy of tackling new challenges, such as a new student learning to drive.  Ricardo is bilingual (Spanish & English).  Ricardo enjoys Chess, photography, riding his bicycle, walking and road trips.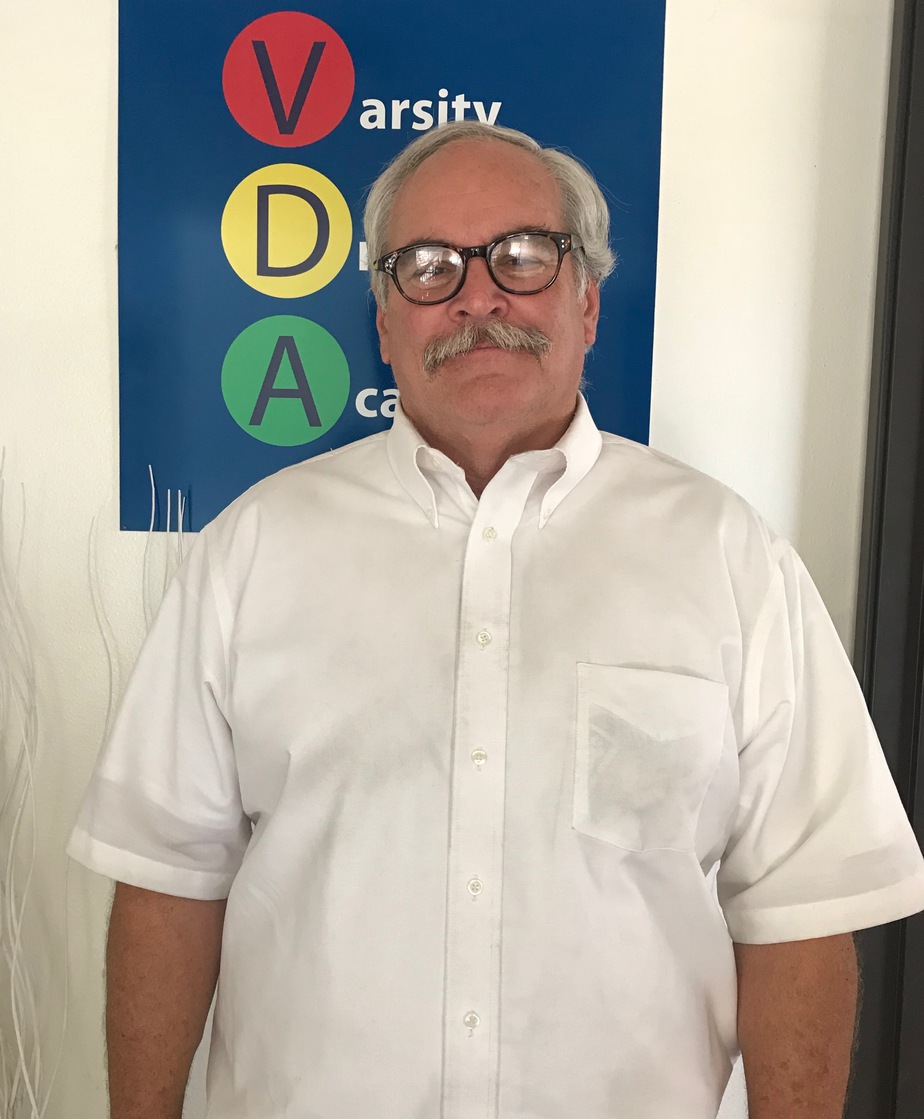 Pete
Licensed Instructor
Pete is a native Californian who has been instructing  for over 4 decades. His passion for driving and motor-sports have enabled him to train and help drivers at many levels. He feels new drivers benefit from patient, encouraging and knowledgeable instruction to begin building safe and proper habits from the very start!  A lifelong pleasure of driving is a skill to be developed and enjoyed. Modern vehicles require safe drivers with the skills to handle today's roads and highways. Good habits begin from the very first lesson.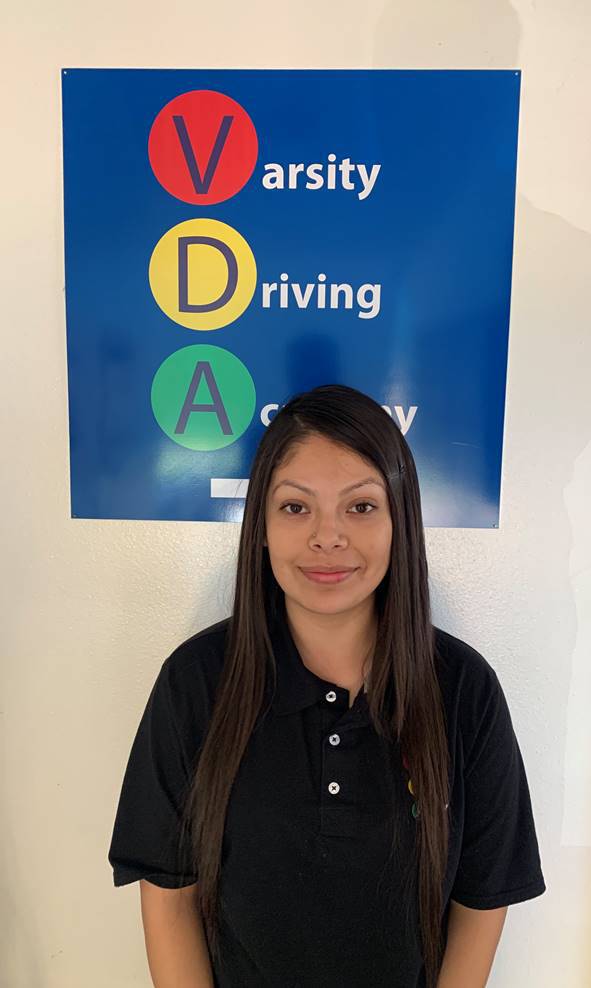 Allison
Licensed Instructor
Allison has been a driver for over five years.  Prior to becoming an instructor, Allison was a volunteer at UCI Medical Center and is now studying to major in criminal justice. She considers herself to be a focused and calm individual which gives her the ability to be very patient when instructing. Allison's objective is to make sure all students stay focused, motivated, and are aware of the importance of safety behind the wheel.
Chris
Licensed Instructor
Chris has been driving in Southern California for over 35 years. He enjoys teaching his students the responsibilities of being on the road, hoping he can help steer their skills in the right direction. Chris believes his unassuming attitude towards driving has helped keep him and his family safe over the years and looks forward to teaching all students the same. He feels he is rewarded everyday as he sees firsthand the improvement each of his students demonstrates, and wishes them continued success into their future.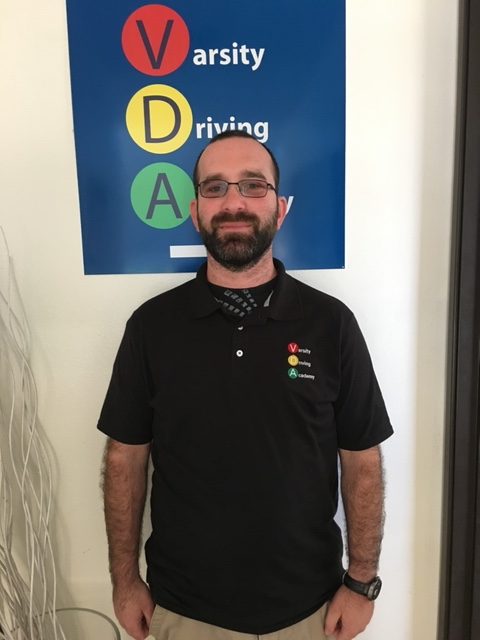 Sean
Licensed Instructor
Sean is an Orange County native. He has been driving professionally for over 10 years. Whether is has been behind the wheel of an ambulance, delivery truck or just his personal car. Sean's goal is to pass his knowledge and experience to his students and teach them the importance of operating a vehicle with caution and care.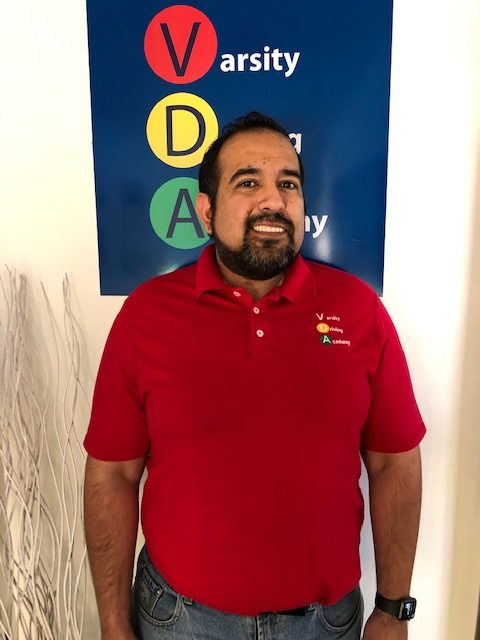 Rob
Licensed Instructor
Rob is a tech professional who is getting his teaching credentials, and has 20 years of driving experience. A life-long Orange County resident, he enjoys using his love of teaching, passion for driving, and knowledge of local roads to teach his students how to be careful and courteous drivers with practical and engaging lessons. From 2-lane roads to 8-lane freeways, he believes that with a positive attitude and enough practice, anyone can learn to be a safe and confident driver.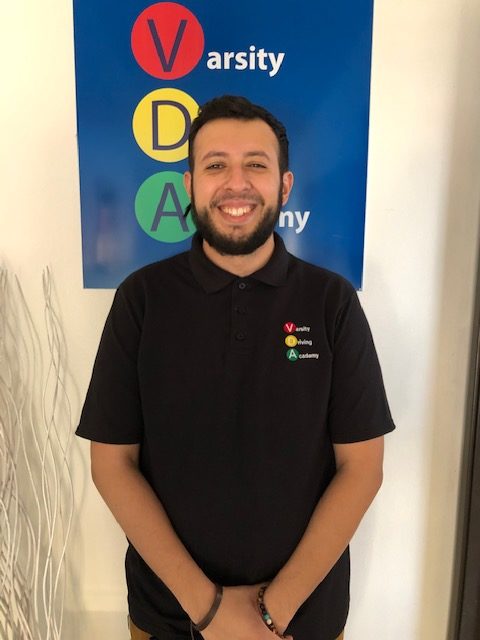 Anthony
Licensed Instructor
Anthony Becerra has been driving safely on the road for 8 years. He has experience in Video production and was a live broadcast producer for 2 years in North Hollywood. Anthony has worked with a lot of on air talent and has learned that when it comes to teaching everyone is different and requires a different approach. He considers himself to be patient, easy to talk to, and sincere. His main goal is to help students become the safest drivers on the road all while sharing his love for teaching and driving.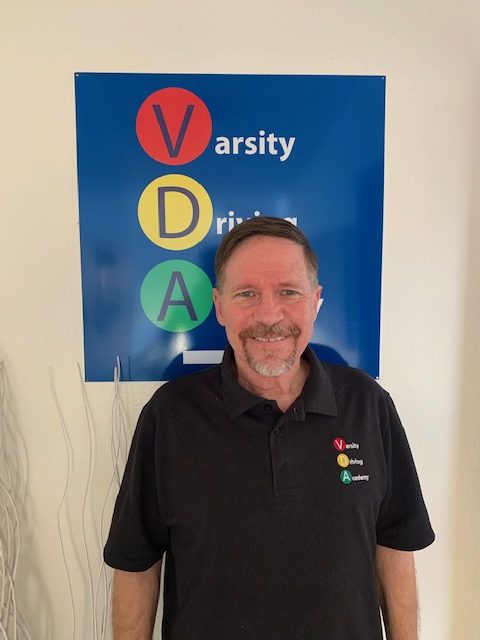 Don
Licensed Instructor
Don has been in the driving industry for over 30 years and is also a licensed traffic school instructor. He is a very patient instructor who understands the emotional aspects of the driving task. He believes a part of driving is not just learning the mechanics,  but also how to be good defensive drivers to handle difficult situations.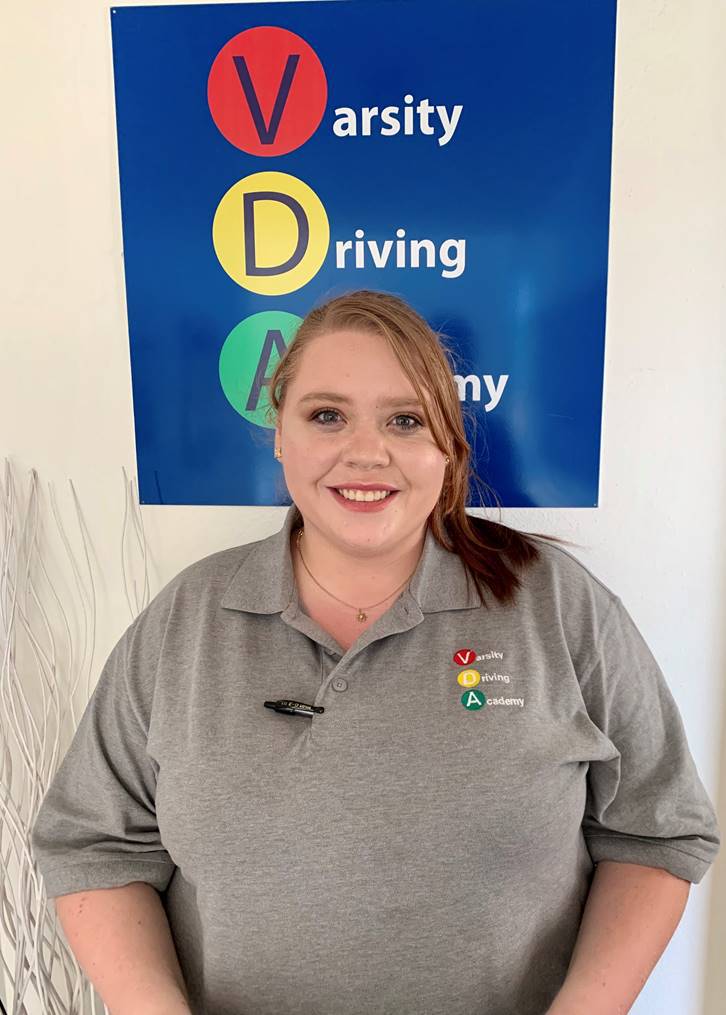 Stephanie
Licensed Instructor
Stephanie has been safely driving for ten years. She has several years of guest service experience in both automotive and hospitality industries. As the oldest of four siblings she has learned to be patient and calm while fostering and nurturing responsible behavior. The development of these characteristics is what allows her to teach students in an atmosphere that is conducive to becoming responsible, safe, and confident drivers.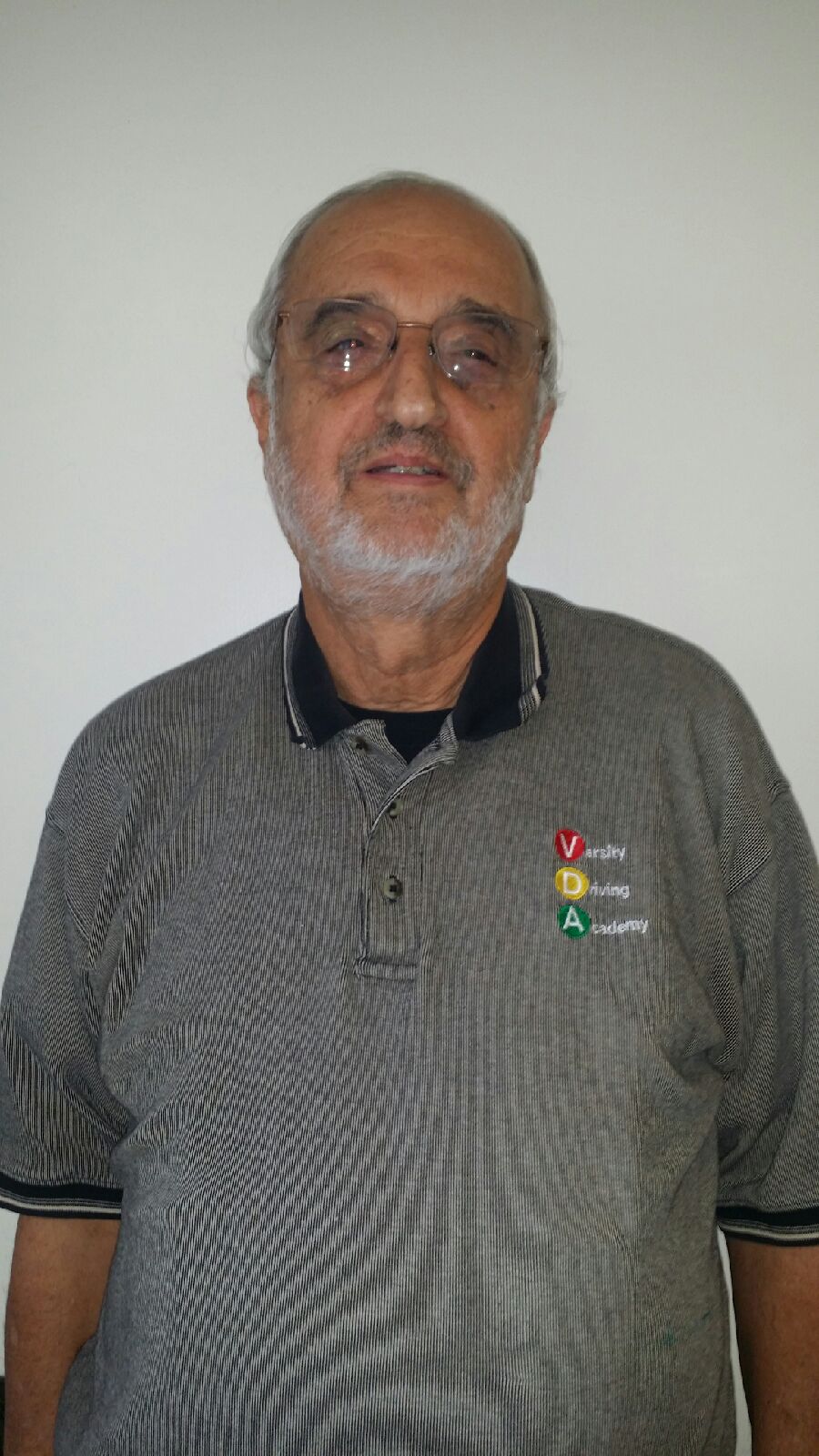 George
Licensed Instructor
George has been in the driving instructing industry for over 20 years. He has previously held a commercial driver's license with a passenger endorsement. His demeanor and expertise makes him a wonderful instructor. He enjoys teaching his students and creating safe drivers on the California roads.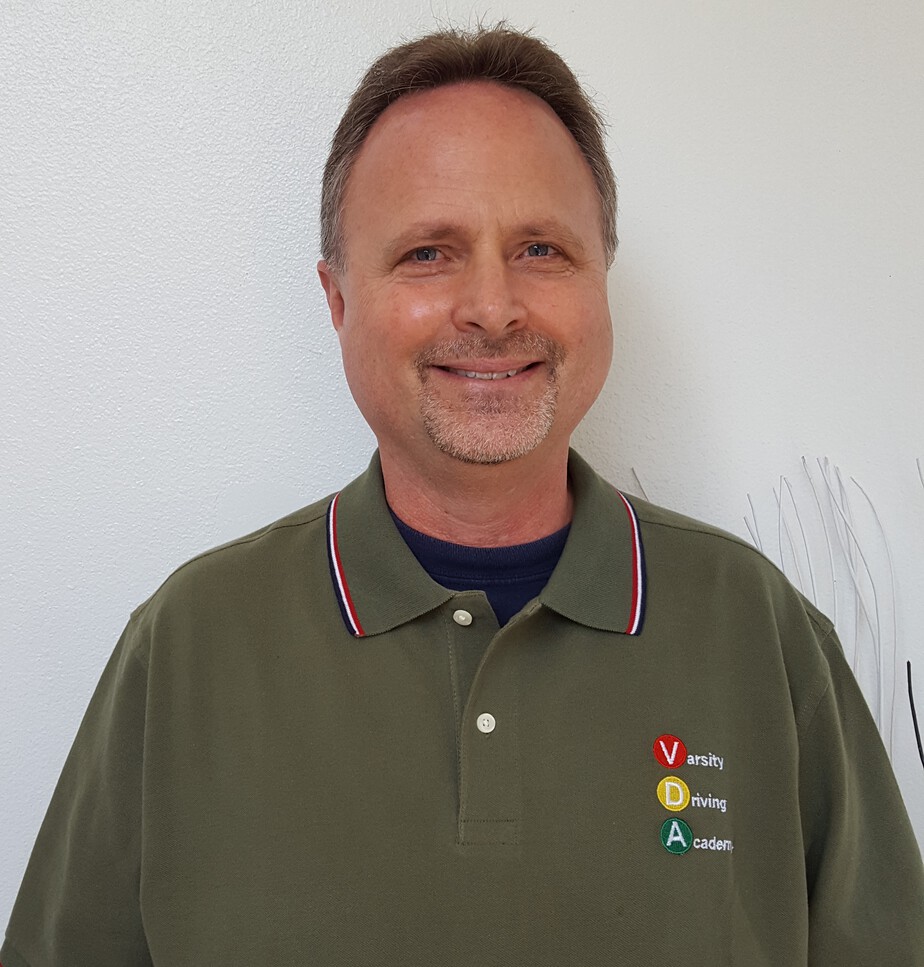 Jeff
Licensed Instructor
Jeff has been driving over 40 years and is native to Orange County . He looks forward to working with new and current drivers. During his lessons having fun while becoming a safe and confident driver is a goal that Jeff sets for all his students. Applying the instruction given during his driving lessons in addition to practice time between teens and parents helps creates a team effort which aids students to become safe defensive drivers.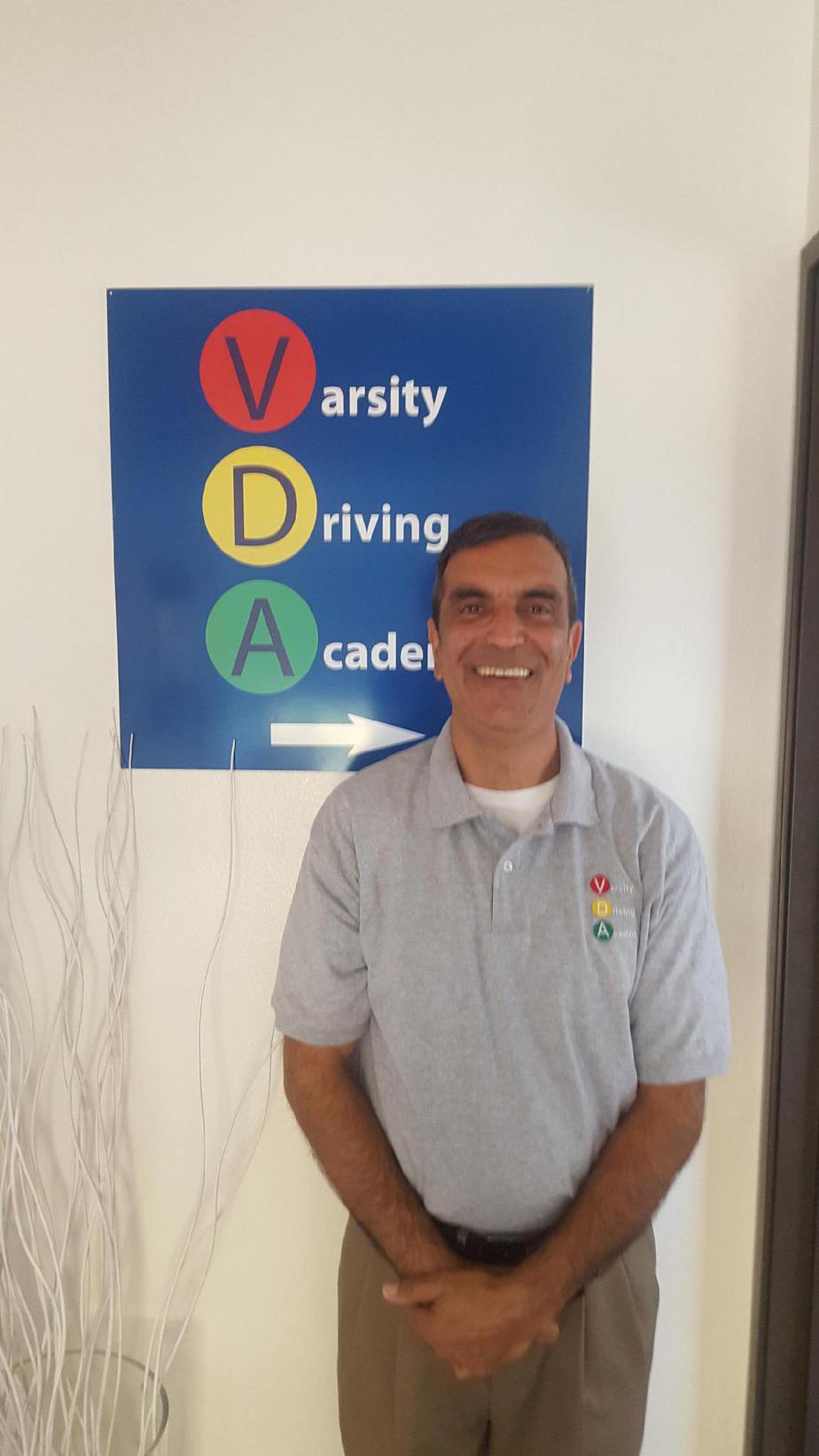 Kam
Licensed Instructor
Kam has been driving for 35 years and has been training for 15 years. He approaches driving instruction with a positive and patient attitude – eager to help his students succeed. He see's driving as a privilege that comes with huge responsibility and he enjoys seeing his students' progress.​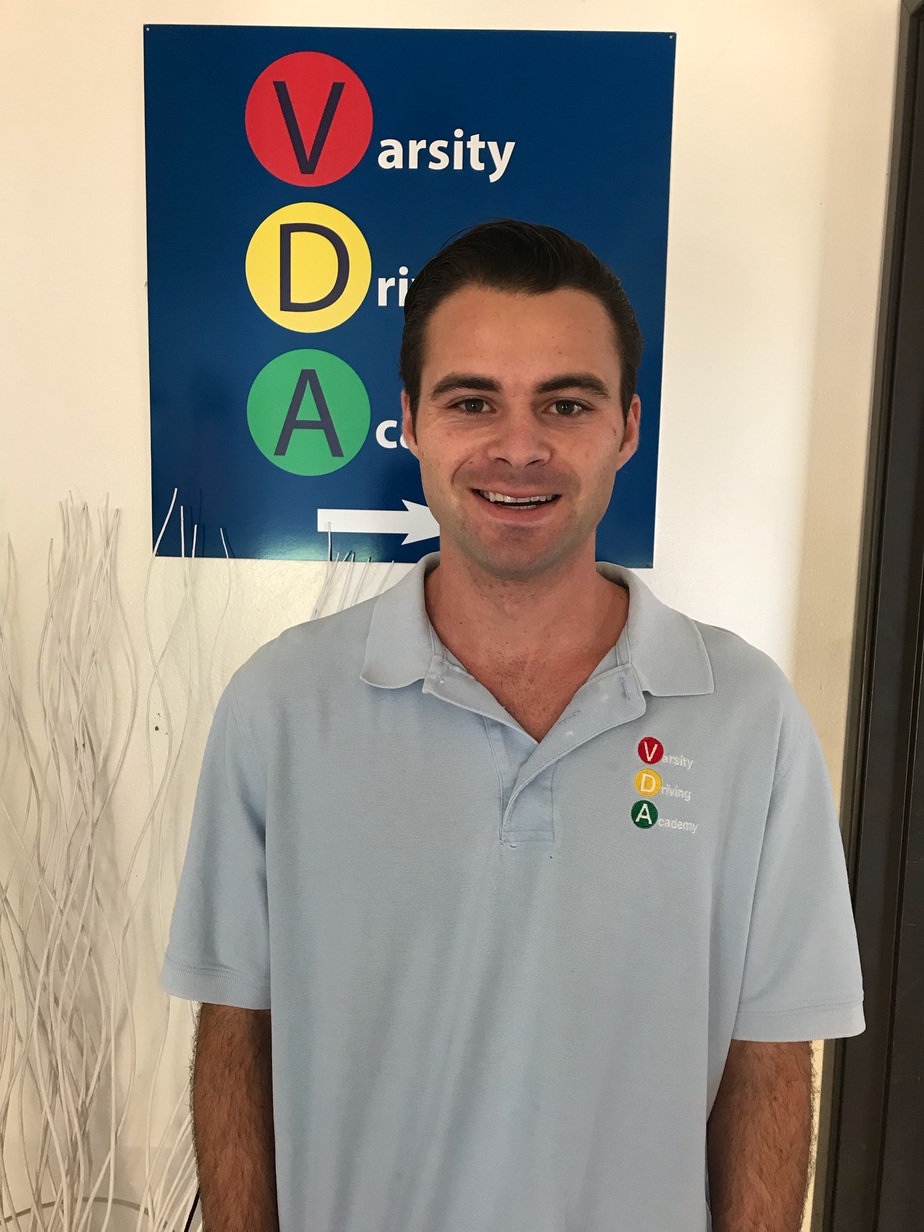 Jared
Licensed Instructor
Jared has been driving for over 10 years. He takes pride in teaching students the important life skill of driving. He believes patients, confidence building, and constructive criticism are integral first steps when learning how to drive. Jared strives to ensure that each student develops safe driving habits that will last a lifetime.​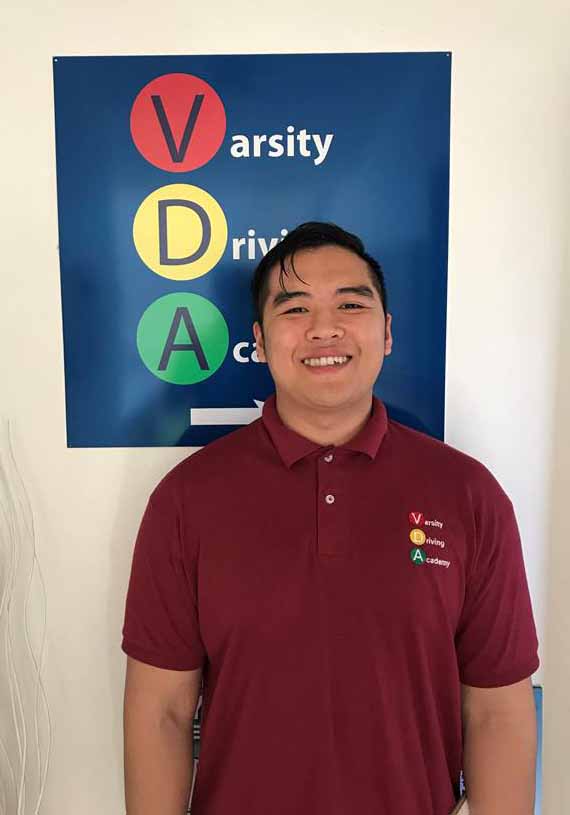 Khoa
Licensed Instructor
Khoa has over 10 year driving experience.  His goal is to help as many students as possible become a safe and excellent driver.  He is super approachable, easy to talk to and enjoys meeting new students.  He understands that different students have different personalities and there are different methods of teaching depending on the student.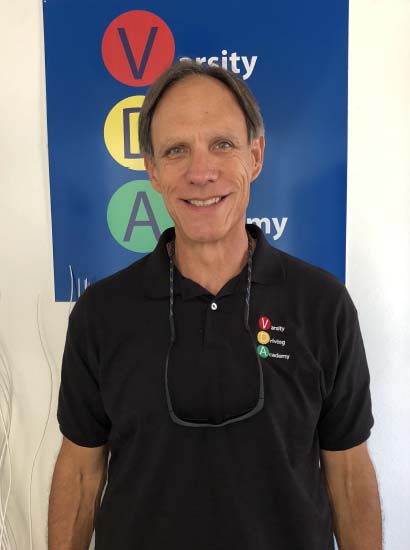 Craig
Licensed Instructor
Craig has been a driver for over 40 years. While he has worked closely with teenagers in the recent past, he enjoys communicating and interacting with people from all age groups and backgrounds. His motto is "patience produces progress," and this is the philosophy he brings to our team of instructors. Craig believes Orange County is a great place to learn how to drive and is impressed with Varsity Driving Academy's commitment to produce quality drivers.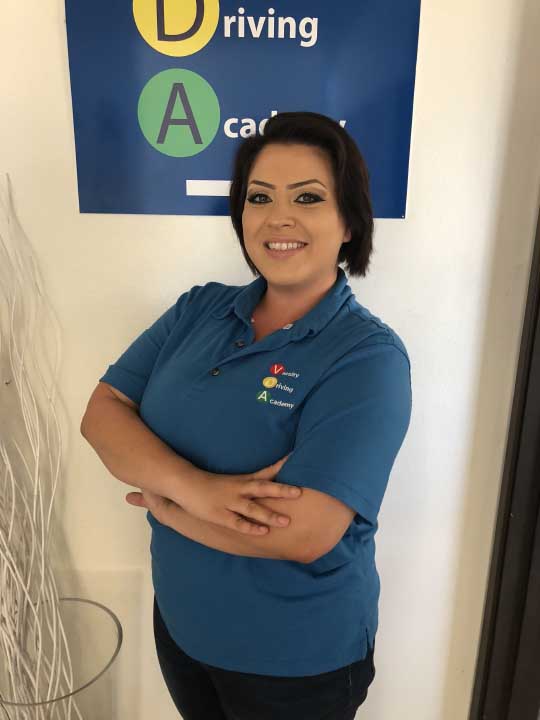 Alex
Licensed Instructor
Alex is a very patient, kind, and knowledgeable instructor. She has a passion for driving and says there is nothing better than to teach what she loves.  She has numerous years of experience in the driving industry giving her a deep understanding that safety is the key of being a great driver.
Travis
Licensed Instructor
Travis has been driving for over 20 years. He graduated from Cal State Long Beach with a  bachelor's degree and worked for many years as a substitute teacher. He now has been a  driving instructor for over 2 years and enjoys being able to continue guiding students through  the correct path daily.  Travis considers himself to be very patient, efficient, and positive. Some of his favorite hobbies include sketching and watching blockbuster action films.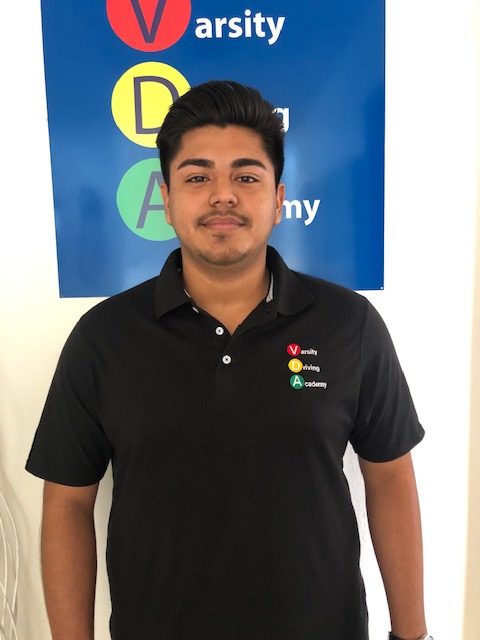 Pedro
Licensed Instructor
Pedro has been driving for over 7 years. He is currently attending Santiago Canyon College pursuing an associates degree in Psychology. He wants to make sure all his students know the responsibility of being on the road. His main goal is to teach all his students how to safely drive with confidence. His kindness, patience and encouragement is what his student drivers love about him.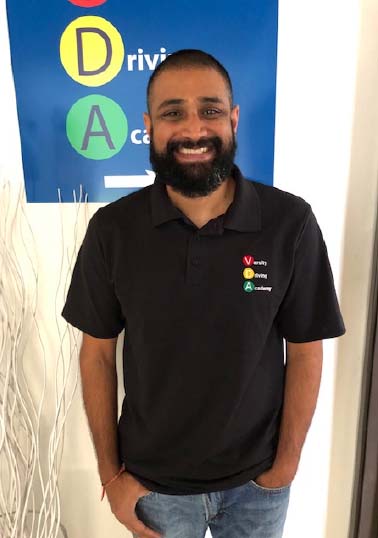 Sam
Licensed Instructor
Sam has been driving for over 25 years. He is an entrepreneur, photographer, and outdoor adventurer. He drives over three thousand miles a month as part of his entrepreneurial career and has experience driving on race tracks as well. He has taught a countless number of teens how to drive and has learned to adapt to different teaching styles. When it comes to instructing , he thinks it is important for a student to be comfortable with making mistakes and have confidence in the ability to correct those mistakes.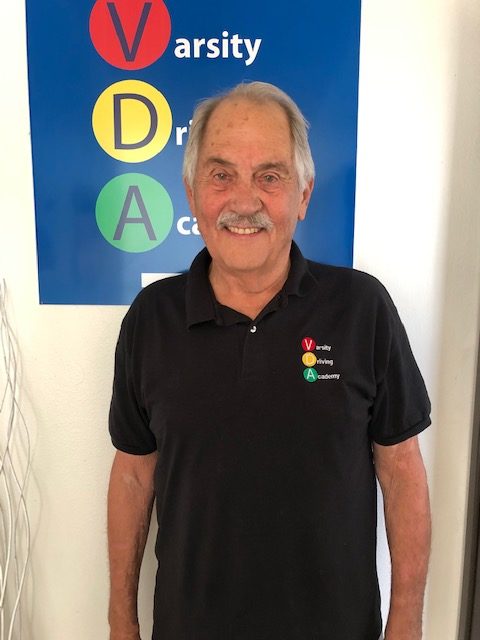 Jack
Licensed Instructor
Jack has been driving for over 40 years and has been a driving instructor for a little over 5 years. He was a fire captain/paramedic with the Orange County Fire Authority for 32 years. He enjoys working with each student to help them achieve their goals when it comes to driving. Jack is very approachable and believes patience is an important piece of every lesson.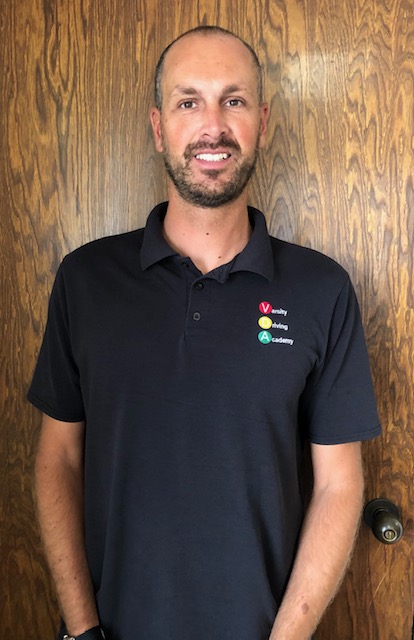 Andrew
Licensed Instructor
Andrew has been driving for over 20 years. He has ten years of experience in Alaska tourism where he was a bus driver guide. Random fact about Andrew: he drove a 45 foot bus from Los Angeles to Miami to New York City, and back to Los Angeles which took 32 days! His goal as an instructor is for all students to feel confident behind the wheel while keeping safety first and developing good habits from the start.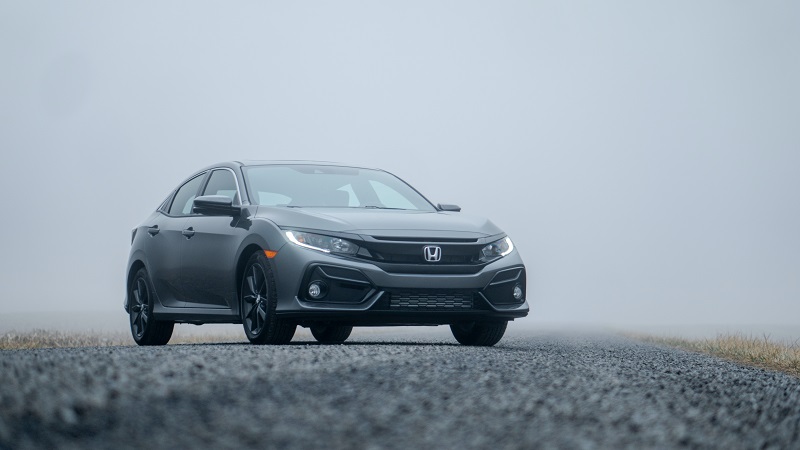 Some people may see getting a license as a gift. However, it is more like a reward. You need to work hard, study for hours, and practice for even longer to receive a license. Therefore, a gift might be necessary to celebrate the achievement. We can find gifts for new...