The first step to getting a license is completing driver's ed. San Clemente driving students can rely on Varsity Driving Academy for this step. Varsity Driving Academy is the best driving school in San Clemente for many different reasons. However, the most important might be the next step on the path to getting a license. You must also complete San Clemente behind the wheel training. This step is one of the most important steps in getting a license in California. But there are a few different requirements within this step that must be completed as well.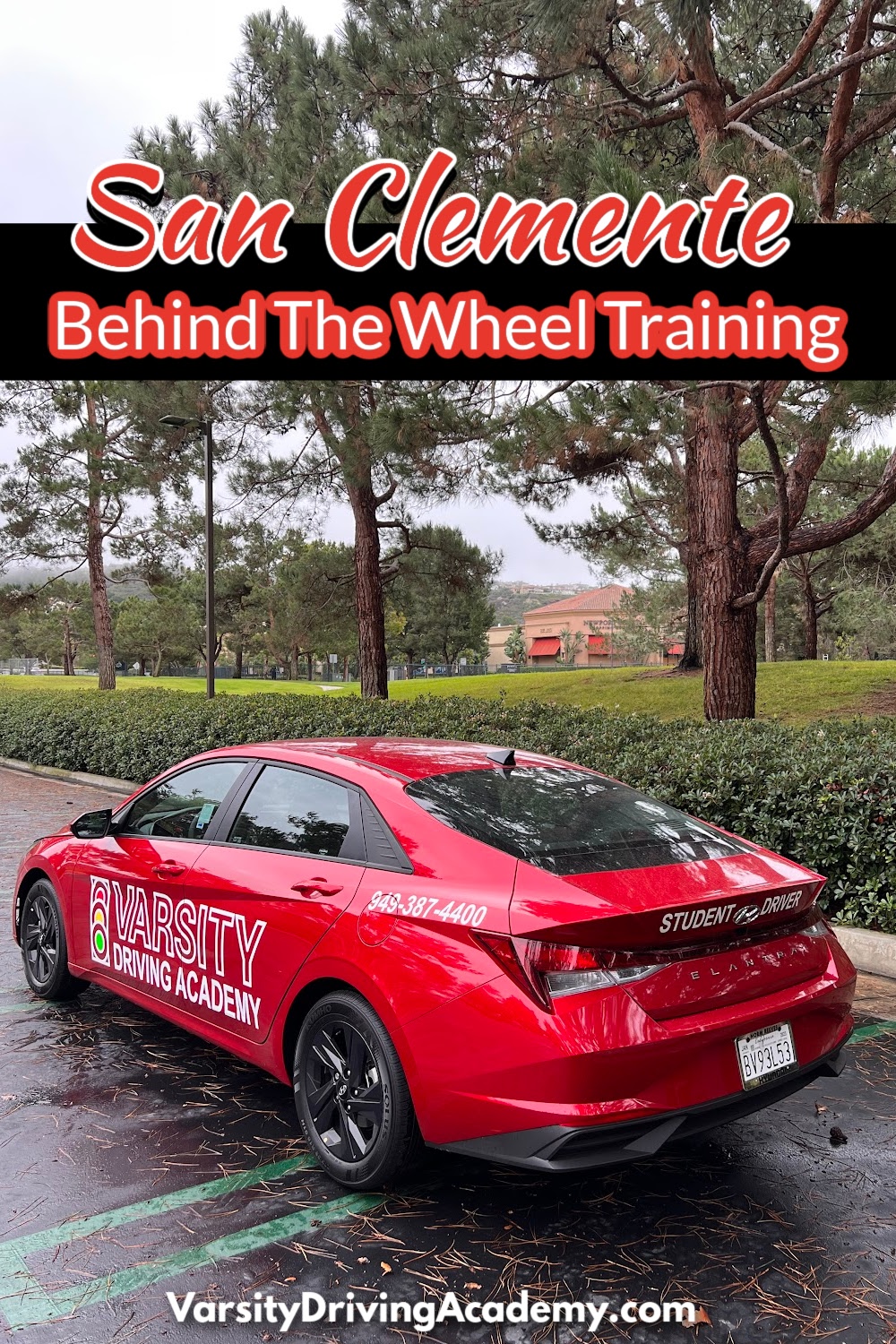 San Clemente behind the wheel training with Varsity Driving Academy will help you pass your DMV test. Call 949-387-4400 to choose the best drivers ed in San Clemente.
San Clemente Behind the Wheel Training | DMV Requirements
The DMV is where everyone in California must go to get a drivers license in California. In fact, the DMV has set the requirements you must meet to get through the process successfully. Behind the wheel training is one of those steps but there are also requirements within this step.
These requirements are meant to ensure you practice everything you have learned and begin to develop safe driving habits. Varsity Driving Academy can help you complete each of the following requirements:
6 hours of training with a certified trainer

50 hours of practice at home with a licensed driver over the age of 25

10 hours must be at night
The Sessions
The sessions are especially important when it comes to the best San Clemente behind the wheel training. Each session with Varsity Driving Academy consists of just the trainer and the student. There will be no one else in the car during your training session.
The goal is to create a safe environment that allows you to ask questions without fear of being judged by peers. This is your chance to learn and the best way to learn is to ask questions. Each session is 2 hours long for a total of 3 sessions.
In fact, the certified trainer will help make sure that you develop safe driving habits, drive defensively, and follow all the laws that help keep us safe on the road.
Why Choose Varsity Driving Academy
Varsity Driving Academy is the best San Clemente drivers ed. In fact, you can find out for yourself by registering for classes and getting started today. However, there are a few things you might want to know first.
For example, Varsity Driving Academy has many different packages that allow you to customize your learning experience. You can add more practice hours with a certified trainer, choose online learning, and even take advantage of free services.
But most importantly, Varsity Driving Academy puts your safety now and future safety first. In fact, other schools may charge extra for defensive driving techniques. Defensive driving is included for all students at Varsity Driving Academy.
Varsity Driving Academy Pick-Up and Drop-Off Service
The best free service for San Clemente behind the wheel training at Varsity Driving Academy is the free pick-up and drop-off service. This service is free for all students at Varsity Driving Academy. In fact, a certified trainer will pick you up and home, work, or school for each driving session.
The trainer will drop you off at home after the session. However, this is just one way Varsity Driving Academy helps ensure learning how to drive is easier for you.
Helpful Links