Every driver must go through a learning process to ensure they know how to handle a car and follow the laws in California. Teens in Dana Point must pass through a driving school, take a written test, practice driving, and then take the final test at the DMV. Each step is important and helps ensure you can be a safe driver. However, Dana Point behind the wheel training might be the most important step.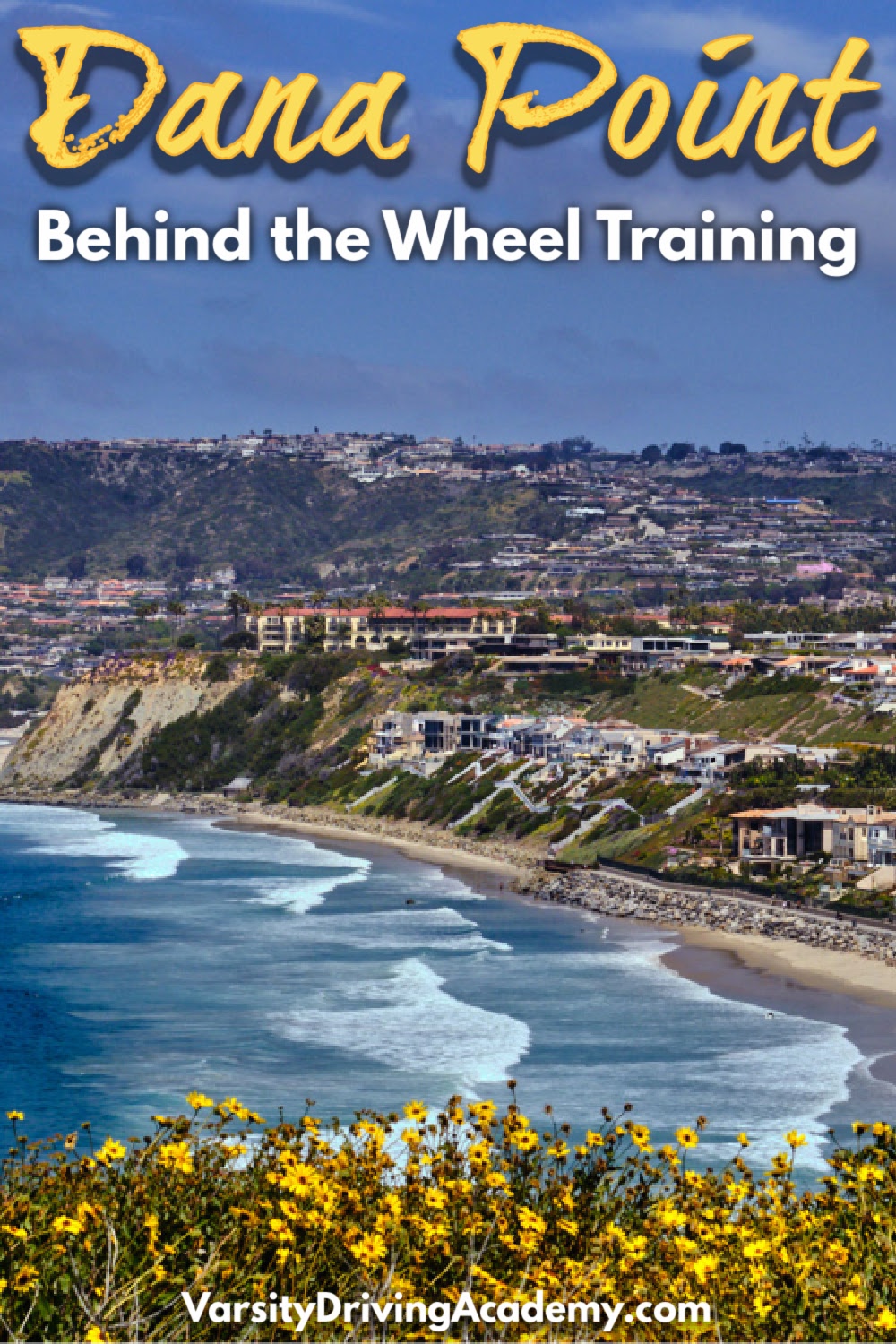 The best Dana Point behind the wheel training can be found at Varsity Driving Academy where you can learn how to be a safe driver.
Dana Point Behind the Wheel Training | DMV Requirements
Varsity Driving Academy is ready to help students learn how to drive but also to deal with the DMV. The DMV is the Department of Motor Vehicles and is the only place in California where you can get a driver's license. However, you must meet the requirements the DMV has set to obtain that license. Behind the wheel training is mandatory and has its own set of requirements to complete that step. You must obtain a learner's permit to start training. In fact, your learner's permit is not valid in the state of California until after the first training session with a certified trainer like the ones at Varsity Driving Academy. The other requirements are as follows:
6 hours of training with a certified trainer
50 hours of practice with a licensed driver over the age of 25
10 hours of driving at night
Varsity Driving Academy Free Pick-Up and Drop-Off Service
Varsity Driving Academy is the best drivers ed in Dana Point. There are many services that Varsity Driving Academy offers to help make learning how to drive as easy as possible. In fact, free pick-up and drop off is one of those services. You do not need to worry about how you will get to each training session. Instead, a certified trainer will come to your home, school, or work to pick you up in a training vehicle. You can immediately start your training session right then. The trainer will drop you off after you have finished the session. In fact, this service is free to all students who sign up with Varsity Driving Academy. The goal is to make scheduling your driving sessions even easier.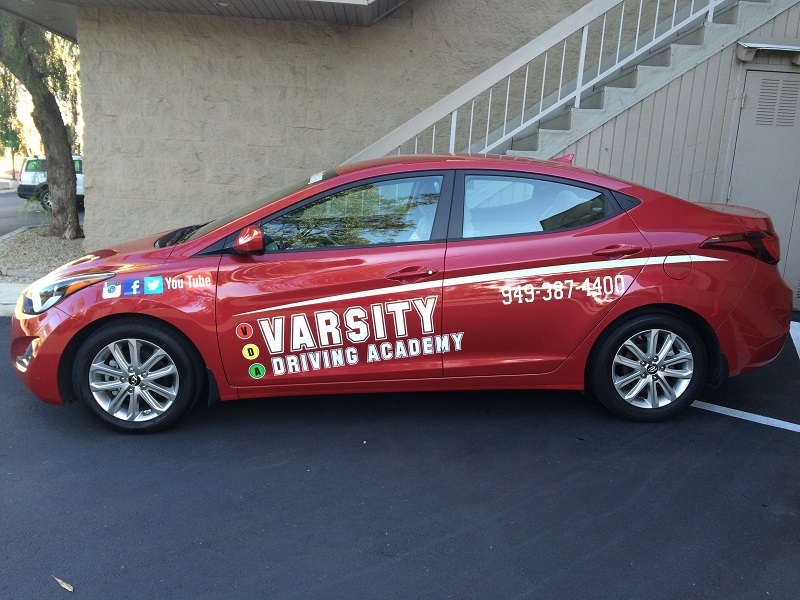 The Sessions
The DMV requires 6 hours of training with a certified trainer. In fact, the standard for training is three, 2-hour sessions. Each session will be completed in a training vehicle that allows the trainer to have some control over the vehicle. Varsity Driving Academy ensures that only one student is in the vehicle during each training session. This allows students to have more confidence in asking questions and less fearful of judgement from peers. Safety is the top priority and that includes creating a safe learning environment.
Why Choose Varsity Driving Academy
Dana Point behind the wheel training is important. You can use this time to put everything you have learned into practice. In fact, you can learn what it feels like to drive which is something you cannot learn sitting in a chair in a classroom or at home. However, Varsity Driving Academy goes above and beyond to ensure you have learned everything necessary to stay as safe as possible while driving. There is a driving technique known as defensive driving and some driving schools charge extra for learning it. However, Varsity Driving Academy prioritizes safety over everything else. That is why defensive driving is included in the training sessions at no extra charge. You can learn more about some of Varsity Driving Academy's most popular services and then call us today at (949) 387-4400 or register for classes online.
Dana Point Driving School Popular Products
Helpful Links
Orange County Driving School Services