Learning online through Varsity Driving Academy is the easiest way to learn in Fallbrook. Varsity Driving Academy is a place not only for students to learn safe defensive driving techniques but ALSO a safe learning environment, with professional, trustworthy instructors. Read further to get more information on our services and then use the links to sign up today.
Welcome to Varsity Driving Academy Fallbrook Driving School!
Fallbrook is where we offer a free pick-up and drop-off for behind the wheel training sessions. We like to treat our students with respect. This is why we offer this service, we respect the fact that you live a busy lifestyle.
Services
Online School
Online learning is a great the best option for students who need flexibility. Students can log in and log out as many times as you need to, knowing that every time you log in your progress will be saved. The DMV requires that every student have 30 hours of learning before moving forward with their permit. We take those 30 hours and make them extremely flexible. We don't sacrifice any bit of the curriculum and students don't have to sacrifice their activities.
Behind-The-Wheel Training
Our cars are approved for driver's training. Our behind-the-wheel training is geared toward your individual needs and will equip you to become a safe, defensive driver. We do this by allowing students one-on-one time with the trainers. They will focus on each student's strengths and weaknesses. The strengths will be fine tuned and the weaknesses will be addressed. The DMV requires 3, 2-hour sessions to be completed, however if a student feels they need more time, we have options for that as well. Our goal is to get every student comfortable and confident while behind the wheel.
DMV Package
Our DMV package is the way we go above and beyond the norm in our industry. Those who choose our DMV package will have their DMV appointments scheduled by us. These students will also get picked up by us for the DMV test, and have the option to use our car for the test. For more information on this package or anything else at Varsity Driving Academy, please contact us (951) 357-0044
Varsity Driving Academy Vehicle Spotlight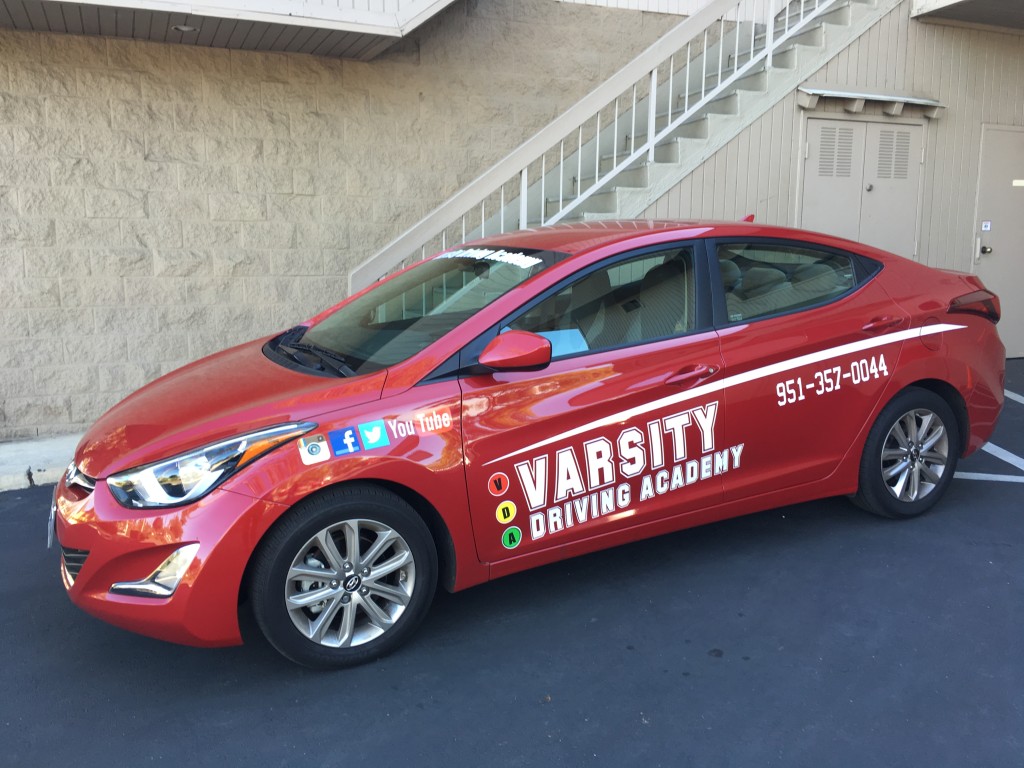 When choosing our training vehicles, we look for safety ratings. Our vehicles are top rated and ready to help teach you how to drive.
Helpful links