Varsity Driving Academy is a #1 rated driving school that is available for students at Godinez Fundamental High School students looking for driving training services. Our services are highlighted below with a few details about our school.
Welcome to Varsity Driving Academy Godinez Fundamental High School!
We offer a free pick up and drop off service for behind the wheel training sessions that students at Godinez Fundamental high school can take advantage of today.

Services
Online Learning
Online learning is one of the easiest ways to learn in between other tasks that fill up your busy lifestyle. For students at Godinez Fundamental high school, that means between classes, extracurricular activities and social events, they can learn how to drive. We even take it a step further and teach defensive driving alongside the basics. All students need to do is pick out the options they need,signup, create a username and password then get started. Anytime a student feels the need to stop or has other appointments to take care of, they can log out and come back another time. When students log in again, they can pick up where they left off. It's that easy.
 Behind-The-Wheel Training
There are many things that happen during behind the wheel training sessions. The first being, we validate your learner's permit. By validating your permit, we make it possible for you to drive with anyone over the age of 25 with a license. We also take this time to plant the seeds of good driving habits. These habits are meant to grow over time, making you as safe as possible when behind the wheel, even long after we've seen you off. Finally, we want to squash any bad habits from forming. We correct mistakes and answer questions in a safe and secure environment that is free from distraction.
DMV Package
There are numerous packages that are customizable to meet every student's individual needs. Then, there is the best option which is known as our DMV package. We shine a spotlight on this package because it allows us to take the opportunity to be there for each student, every step of the way. We make your final test appointment with the DMV and all other appointments needed. Finally, on the day of the test, we will pick up the student and take them to the test. We even hand over the keys to our car so it can be used as the test vehicle. If you have any questions, please don't hesitate to contact us today (949)-387-4400.
 Varsity Driving Academy Vehicle Spotlight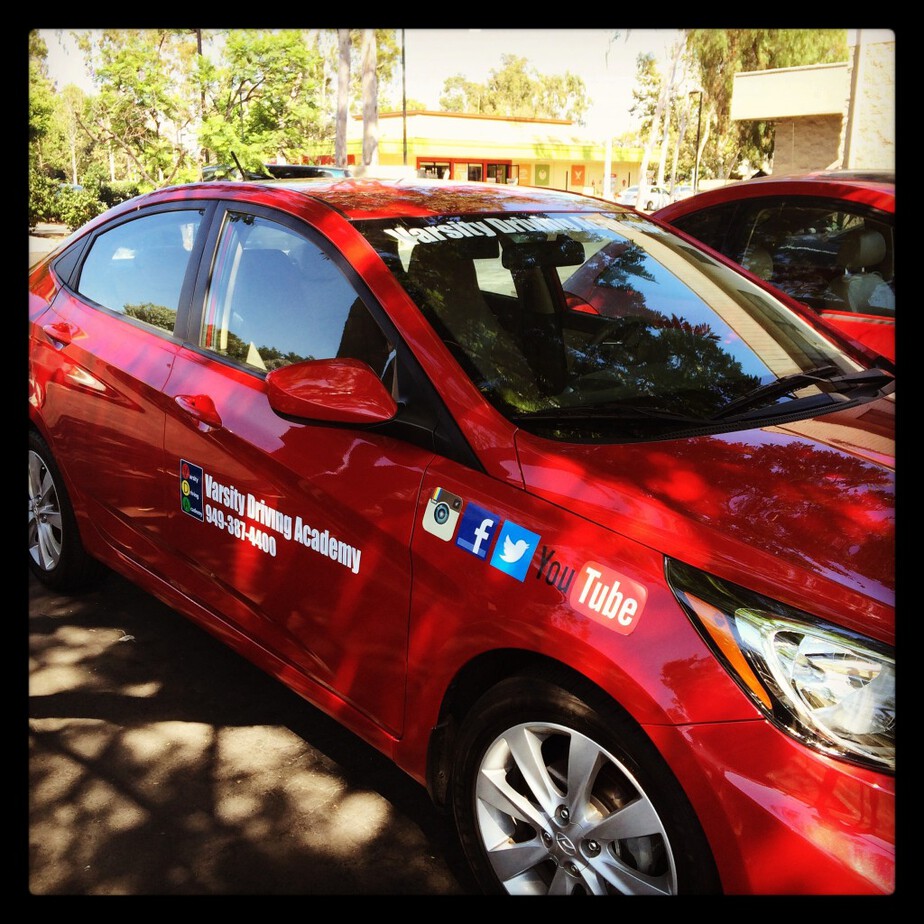 Our #1 goal is to keep students safe while learning how to drive. That's why our vehicles are top rated safety vehicles with all the necessary tools for safety while training.
Helpful Links