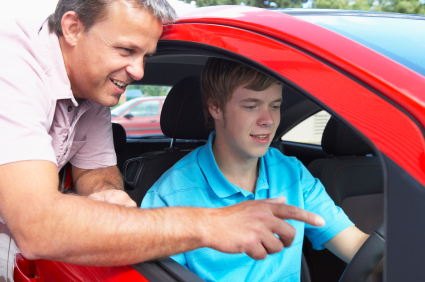 Varsity Driving Academy – Voted #1 Driving Education School for the city of Huntington Beach and surrounding Orange County!
We believe that our driver's overall education is of utmost importance here at Varsity Driving Academy. Our education programs cater to both teens an adults, in class as well as online! We have found success in teaching and educating students of all ages!
Whether you are a teen who is just learning about the world of driving or an adult preparing to retake your license test, it is our guarantee that Varsity Driving Academy will help you achieve your ultimate goal! Our instructors are highly skilled and trained to educate you as best as possible about the world of driving!
How Varsity Driving Academy excels above all other Huntington Beach driving schools
Behind the wheel training with a DMV certified instructor. There will be approximately 3 lessons that last about 2 hours each, bringing your total training to the requirement of 6 hours. These lessons are done at your own pace and on your schedule.
Each of our driving instructors are DMV trained and certified. Your instructor will be right along side you during your behind-the-wheel training. Each of the vehicles that our instructors use will be equipped with the standard safety equipment. They are also insured and inspected before your lessons.
You are given the option of being picked up at your school, work, or home, all for free!
Varsity Driving Academy vehicles do not come with "Driver-In-Training" placards as we feel this would deter from the real world experience of driving. It is best to experience the actual roads and highways without the limitations of being a driver-in-training
All items listed are included in your program package. There are no hidden or surprise charges.
Varsity Driving Academy aims to teach all of the standard aspects and fundamentals of driving and road safety to every student.
Huntington Beach Driver's Education Program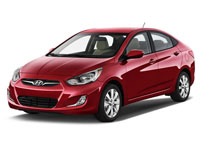 Varsity Driving Academy offers two different class options in addition to your behind-the-wheel training: In-class and online. Through our online program, you are taught the exact same procedures, safety regulations, and various other aspects as you would normally learn in a classroom. This online program offered by Varsity Driving Academy is just as focused an engaging to the student as an in-class program would be. Our program consists of over 30 hours of content including 22 chapters and tests. These tests are required to have a pass rate of at least 75% in order for the student to continue on to the next chapter and lesson.
If a student does not pass a test, they must reread through the chapter and lesson again before doing the test with a passing grade. These lessons contain interactive content, videos, photos, and dynamic content to keep the student engaged as well as entertained. Once you are finished with our online program, Varsity Driving Academy will send you your certificate of completion to be used to take any DMV test! This online program offers the same benefit of the in-class program, but from the comfort of your home and on your own schedule. Don't have time to complete a lesson? No need to worry! You can save your progress at any time and return later to finish.
Why Should You Choose Varsity Driving Academy?
Our goal at Varsity Driving Academy has always been to educate and produce safe drivers whenever possible. Our service to the city of Huntington Beach and the surrounding Orange County has shown that our program continues to excel at producing drivers who are not only safe, but well trained and educate in the world of driving. Varsity Driving Academy is here to provide you with all the needs of your future driving education!