Varsity Driving Academy is proud to become a part of Lake Nuevo. As Lake Nuevo's #1 choice for driving schools, we strive for excellence. Feel free to give us a call with any questions you may have. Below you'll find a brief summary of our services offered.
Welcome to Varsity Driving Academy Lake Nuevo Driving School!
Lake Nuevo students are able to take advantage of our free pick-up and drop-off service for behind the wheel training sessions. This allows your parents to take a break and makes training sessions easier for you, the student.
Services
Online School
Everyone is required to complete a provided outline by the DMV when it comes to learning. That outline includes the basics, as well as a few details about driving and remaining safe while behind the wheel. Here at VDA, we take that outline and integrate it into our own defensive driving courses. We also go a step further and make it readily available online. Doing that allows students to learn on their own time, and when they have the time. Everyone can just log in, complete a few lessons, log out and start back up when they have time from where they left off.
Behind-The-Wheel Training
Behind-the-Wheel training has set requirements by the DMV. Those requirements include three 2-hour long sessions that allow our instructors to have one-on-one time with their students. During those sessions, we assess the student's skill level and progress to ensure they are learning everything they need to in order to be safe drivers. We communicate with the parents as well, so they are always equipped to practice the skills and maneuvers their teenager needs most. If a student or their parents feel they need more sessions with our professionals, we have options for that as well.
DMV Package
The DMV package is our very own special experience for our students. We call and schedule appointments with the DMV, we pick students up for the final test, and we even let students use our car for the test. We think this helps ease the stress of getting your license, and allows you to think more clearly while taking your test. For more info, contact us (951)357-0044.
Varsity Driving Academy Vehicle Spotlight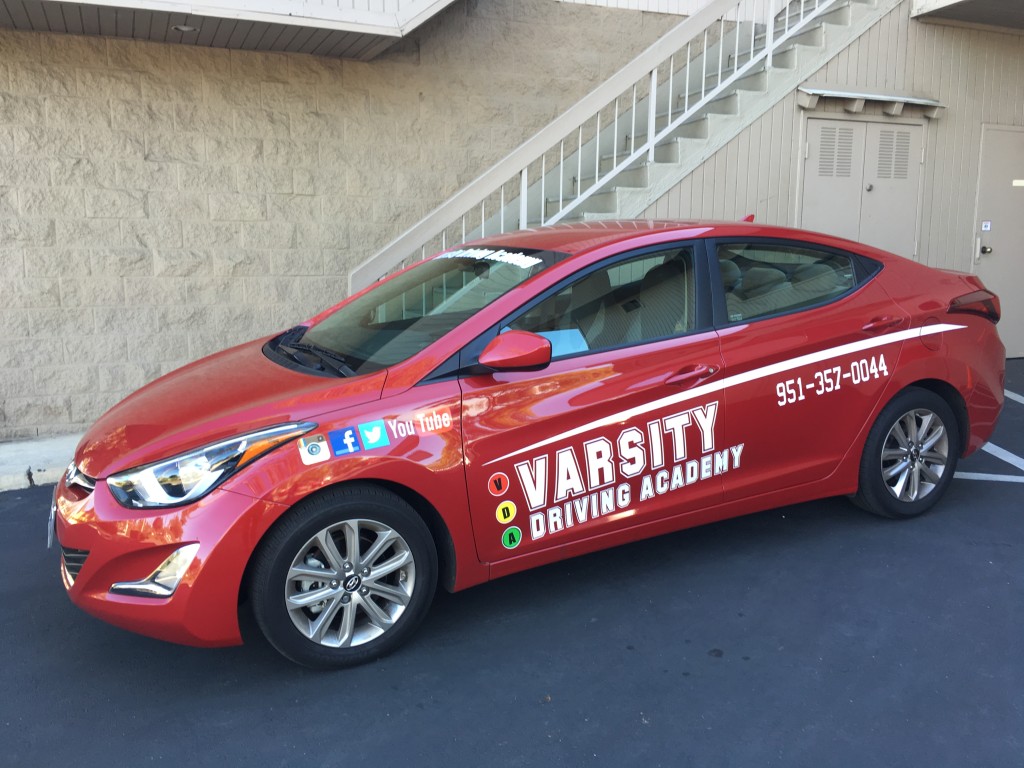 Our vehicles are picked with safety in mind, we only choose top rated safety vehicles. Beyond that, our vehicles are regularly inspected and approved for training purposes.
Helpful links