Varsity Driving Academy is the best driving school in Orange County. You will find top-rated Orange County behind the wheel services and training at Varsity Driving Academy. However, these services are designed to ensure you learn everything needed to become a safe driver. In fact, becoming a safe driver is the best way to ensure you will pass the final test at the DMV. But you must get the proper training before you dive into that test and there are diverse ways of getting it done.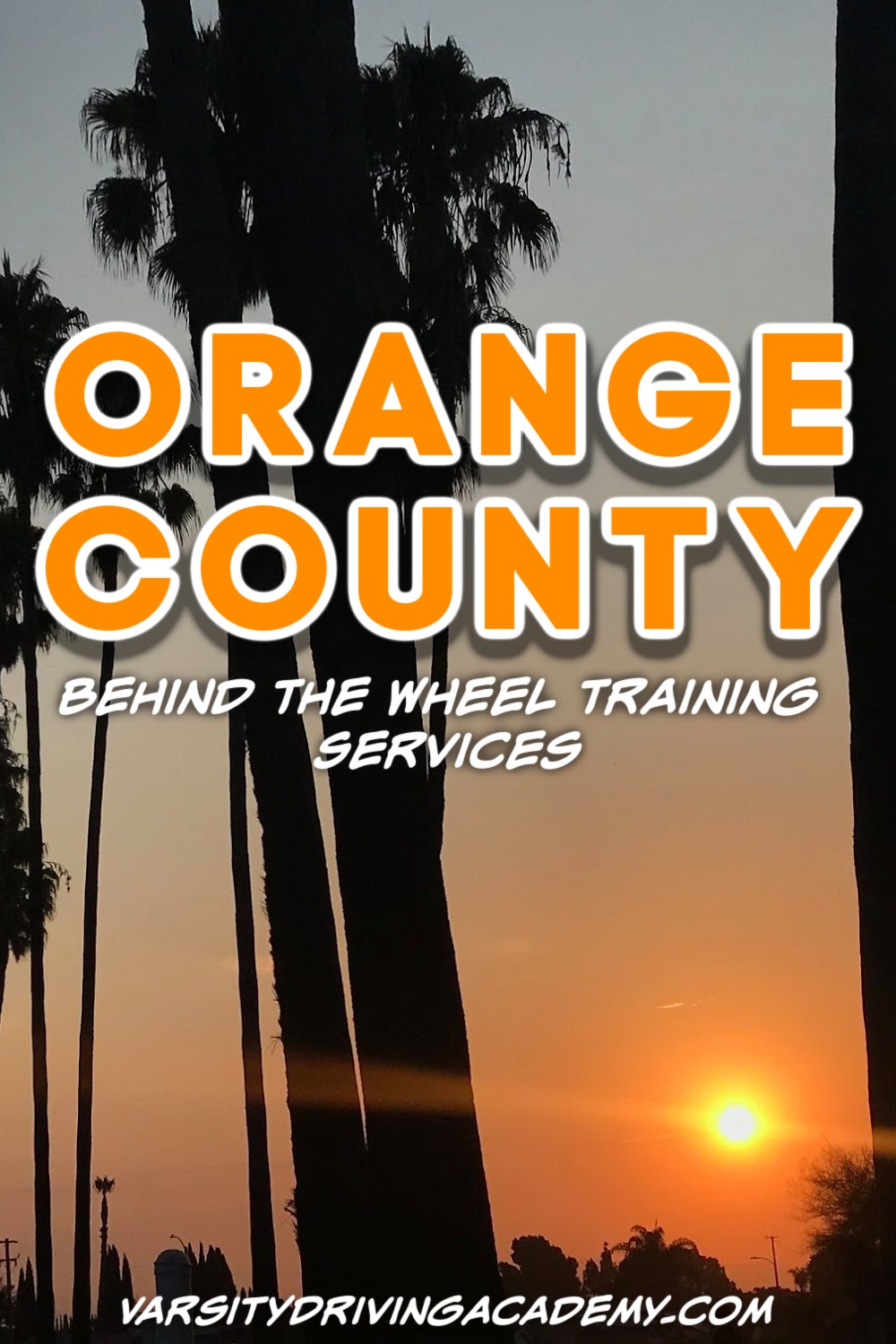 Orange County behind the wheel training should prepare you for safe driving, passing the driving test, and most importantly how to drive defensively.
Online Driving School in Orange County
The first step for teens is to pass through a driving school course. The course is filled with everything you need to know about driving. You will learn what road signs mean, speed limits in different areas, how to operate a vehicle, and so much more. Traditionally, driving school was done in a classroom. However, times have changed and there are online driving school options. Online driving school allows you to make your own schedule. You can learn from the coffee shop, the library, or your very own bed. In fact, all you need is a computer, an internet connection, and to be registered for class. You will be prepared for the written test at the DMV and then it will be time to find the best Orange County behind the wheel services for you.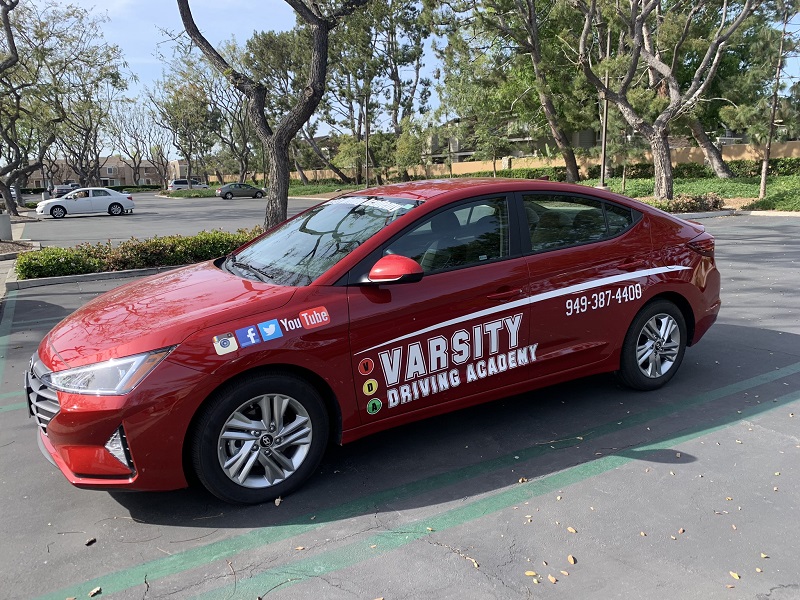 Varsity Driving Academy Behind the Wheel Services and Training
Every student has unique needs when it comes to learning. However, everyone will get the same great service from Varsity Driving Academy. In fact, every student gets to train with a certified trainer, trains in a vehicle with a high safety rating, and will learn about defensive driving. But there are different services available to customize your experience in a way that helps you learn more efficiently.
The Basics
Everyone who registers for Orange County behind the wheel services with Varsity Driving Academy gains access to these services. In fact, these services are all included in the base behind the wheel training package. However, the base package provides you with everything that is required by the DMV. That includes 3, 2-hour sessions, a certified trainer, and a safe training vehicle.
Private one-on-one lessons
Safe training vehicles
Free pick-up and drop off
Experienced trainers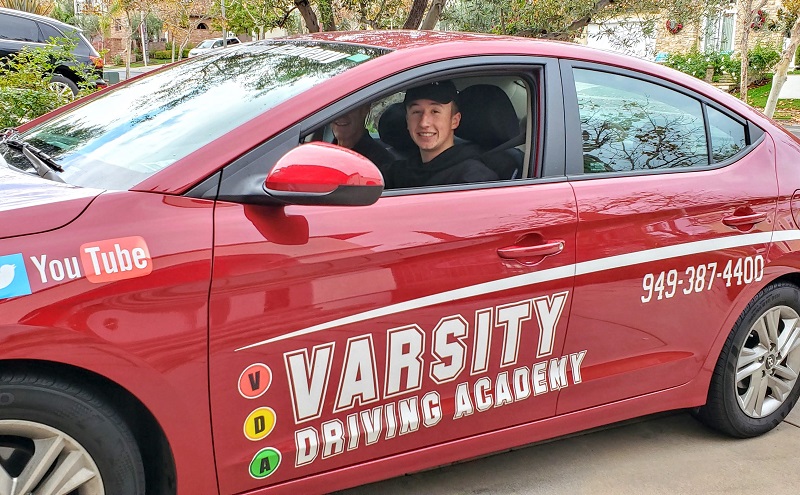 Orange County Behind the Wheel Services Add-Ons
The DMV requires every teen to pass through 6 hours of training with a certified trainer before they can move on to the final test at the DMV. However, there are some students or parents who would prefer to have more time with a certified trainer. Luckily, there are different add-ons you could choose from that will give you all the time you need to learn how to drive.
These add-ons do come at an extra charge, but you will get all the above services with each one. You could add as many hours of training as you would like in 2-hour increments. That means you could add a 4-hour package, 6 hours, 8 hours, 10 hours, or 12 hours. You can also add 16 hours, 20 hours, or 30 hours. The goal is to ensure students get the time they need to feel confident behind the wheel. Then there is DMV package.
DMV Package
Varsity Driving Academy offers a package that goes above and beyond for students. This package is the top of the line at Varsity Driving Academy. The DMV package includes concierge-like service. The goal of this package is to remove as much stress from the process as possible. In fact, less stress means better information retention. Varsity Driving Academy will make appointments for you at the DMV, gather and provide you with all of the paperwork you need to apply for a permit and a license, and even take you to the final test at the DMV. In fact, you will gain access to the same safe vehicle you trained in for your driving test at the DMV.
Popular Products
Helpful Links