The best way to prep for a drivers test is to simply complete the driving lessons step. Students in Orange, California have access to the best Orange driving lessons at Varsity Driving Academy. You can learn everything you need to know to pass the written test as well as the driving test. But you should know what to expect from driving school before you jump in. Prepping for the prep. Varsity Driving Academy is ready to help you prep for your driving test with the best Orange driving lessons for teens and adults.
Orange Driving Lessons Cost
People want to know the cost of driving school first, before anything else. Luckily, there are options. Varsity Driving Academy offers different packages at different rates. However, there is only one package that offers everything you need to get through the entire licensing process. The requirements are set by the DMV and consist of attending driving school, passing a written test, completing behind the wheel training, receiving a certificate from the driving school, take the final test and that is everything.
The base package that covers the lessons and behind the wheel training start at $295. You can also add more time with a certified trainer for behind the wheel training. There is also the DMV package. The DMV package turns Varsity Driving Academy into your DMV concierge. Varsity Driving Academy will help you set up appointments at the DMV, gather the necessary paperwork, and even pick you up and take you to the final exam at the DMV. You will even get to use a Varsity Driving Academy training vehicle for the driving test.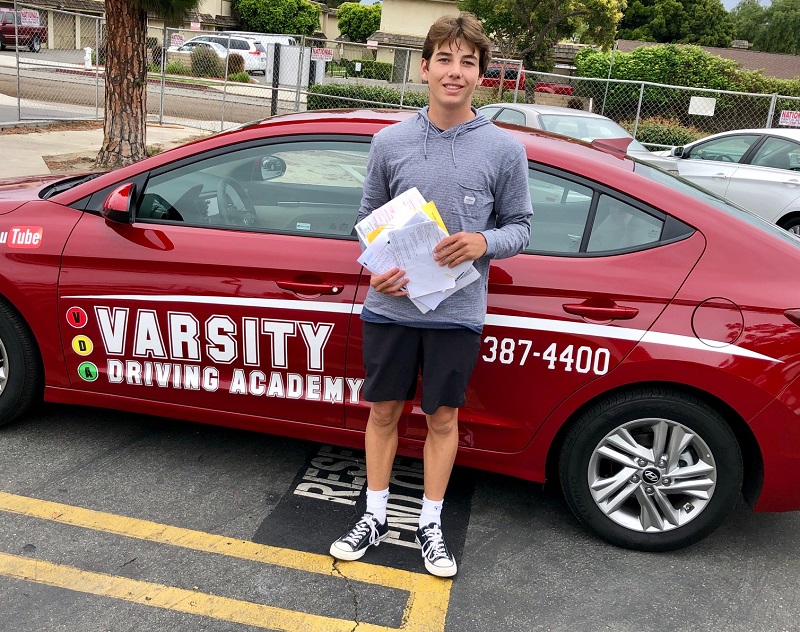 Online Options
Orange driving lessons are like other driving lessons in that they do follow a schedule. However, you can sign up for online lessons. You will get the same education as you would from being in a classroom. The difference is in how the lessons are scheduled and attended. Online lessons allow you to complete class online from anywhere. You can start and stop lessons as you want and save your progress along the way. Certified trainers will be available over the phone or via an online chat feature to answer any questions you may have along the way. All you need is a computer and an internet connection to get started with the best Orange driving lessons online.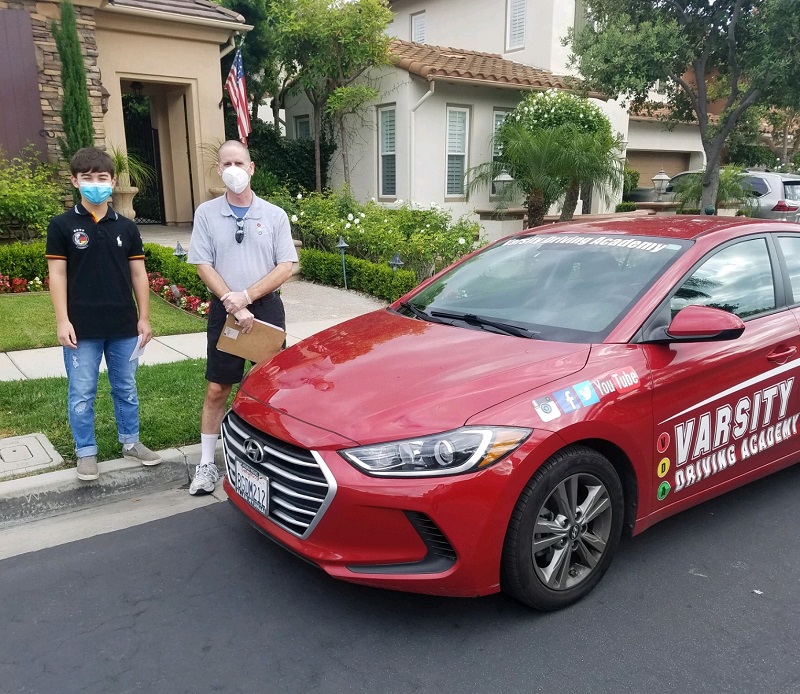 Lessons for Adults
A lot of driving schools focus on teens. However, Varsity Driving Academy also offers adult driving lessons. Adults get the same great Orange driving lessons that teens get from Varsity Driving Academy. However, the behind the wheel training might be slightly different. This is because adults usually have their own driving habits already and some of them may be dangerous. Those habits must be turned into safe driving habits which makes behind the wheel training slightly more challenging. Luckily, Varsity Driving Academy is ready to handle that as well.
You can learn more about Varsity Driving Academy and the different options before calling us today with any questions at (949)387-4400.
Orange Driving Lessons Popular Products
Helpful Links