Varsity Driving Academy is the best place to learn how to drive not only safely, but confidently in Perris Canyon. Our well-trained staff take a friendly and welcoming approach that can help students of all ages learn to drive properly. Our services can be found below and then use the links at the bottom to sign-up and get started today.
Welcome to Varsity Driving Academy Perris Canyon Driving School!
One of our best services is our free pick-up and drop-off option for behind the wheel training sessions. Our goal is to allow our students to not have to worry about how they will get to their training sessions. Instead, we take that stress out of the experience by picking you up and dropping you off.
Services
 Online Learning
Today, people are working online, playing online and even learning online, so why not learning to drive online? Our online driving school takes a unique approach to driving school. Our online learning allows students to get the DMV required hit-points, as well as the required amount of hours. However, doing it online, allows students to get the learning done on their own time. During this process, students can reach out to VDA's certified staff will be readily available to answer questions, both about driving, as well as technical support.
Behind-The-Wheel Training
When students have made it through our online course and passed the DMV written test, they're ready to get into the driver's seat! First, all students are required to complete the initial 2-hour driving lesson with a certified instructor. This allows our instructors to validate your learner's permit, and then you can begin driving with a licensed adult over 25 without a certified trainer. We offer a number of packages for behind-the-wheel training, from the required 6 hours of behind-the-wheel training with a certified instructor all the way up to the 50 hours of driving time with a licensed adult over 25.
DMV Package
Our students should know that we are there for them from the beginning all the way to the end, and with our DMV Package, we really show that effort. We take full responsibility for most aspects of a student's learning experience. We schedule the DMV appointment for you to take your license test. Then, we will pick you up and take you to the test, we even will let you use our car for the test. Contact us with any questions you may have before you move forward (951)357-0044.
Varsity Driving Academy Vehicle Spotlight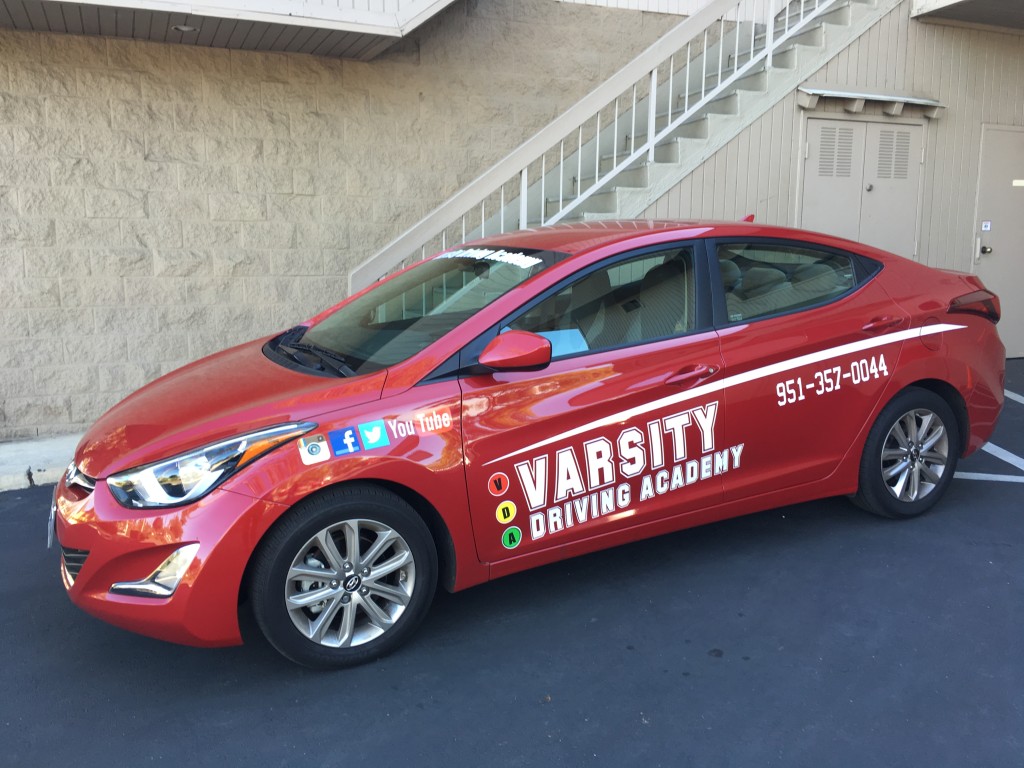 Our vehicles are regularly inspected and well maintained to ensure the safety of both the students and our trainers. Our vehicles are top rated for safety and allows us all to have a comfortable experience.
Helpful Links