The Examiner Discusses Teen Driving Safety with VDA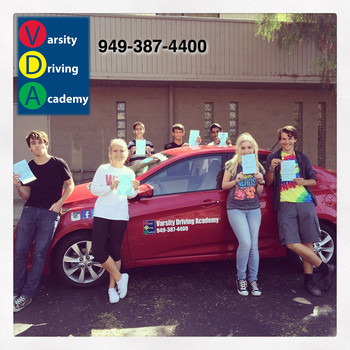 Check out this recent article by Patricia La Bella of The Examiner, featuring Varsity Driving Academy and our owner, Mark McKinney.
The article is in response to the recent tragedy wherein five Orange County teens were killed in a car accident on the 405 freeway. The teens were heading home from a night at Knott's Scary Farm at around 2:00 a.m. when they veered off the road and the car crashed and caught fire. High speeds are presumed to have been a factor. All five passengers were killed, but the driver survived. He did not have a license or a permit.
Varsity Driving Academy was created on a foundation of safety. Mark McKinney's wife has an extensive background in law enforcement, and the couple are parents themselves, so safety in driving is the motivating force behind everything they do.
Read the article to see what Mark McKinney says about the teenage driver in last week's horrible crash, and how Varsity Driving Academy hopes to effect change to the abysmal statistics about teenage drivers.