There are a few steps you must accomplish if you want to get a driver's license in Tustin. The first step is to pass drivers ed in Tustin. The best driving school in Tustin is Varsity Driving Academy. You will need to pass the written test as well. The written test is a test that determines if you retained the information you learned in driving school. You can start Tustin behind the wheel driving training after you have received a permit. In fact, your permit is not valid until you complete your first session. But what is behind the wheel training?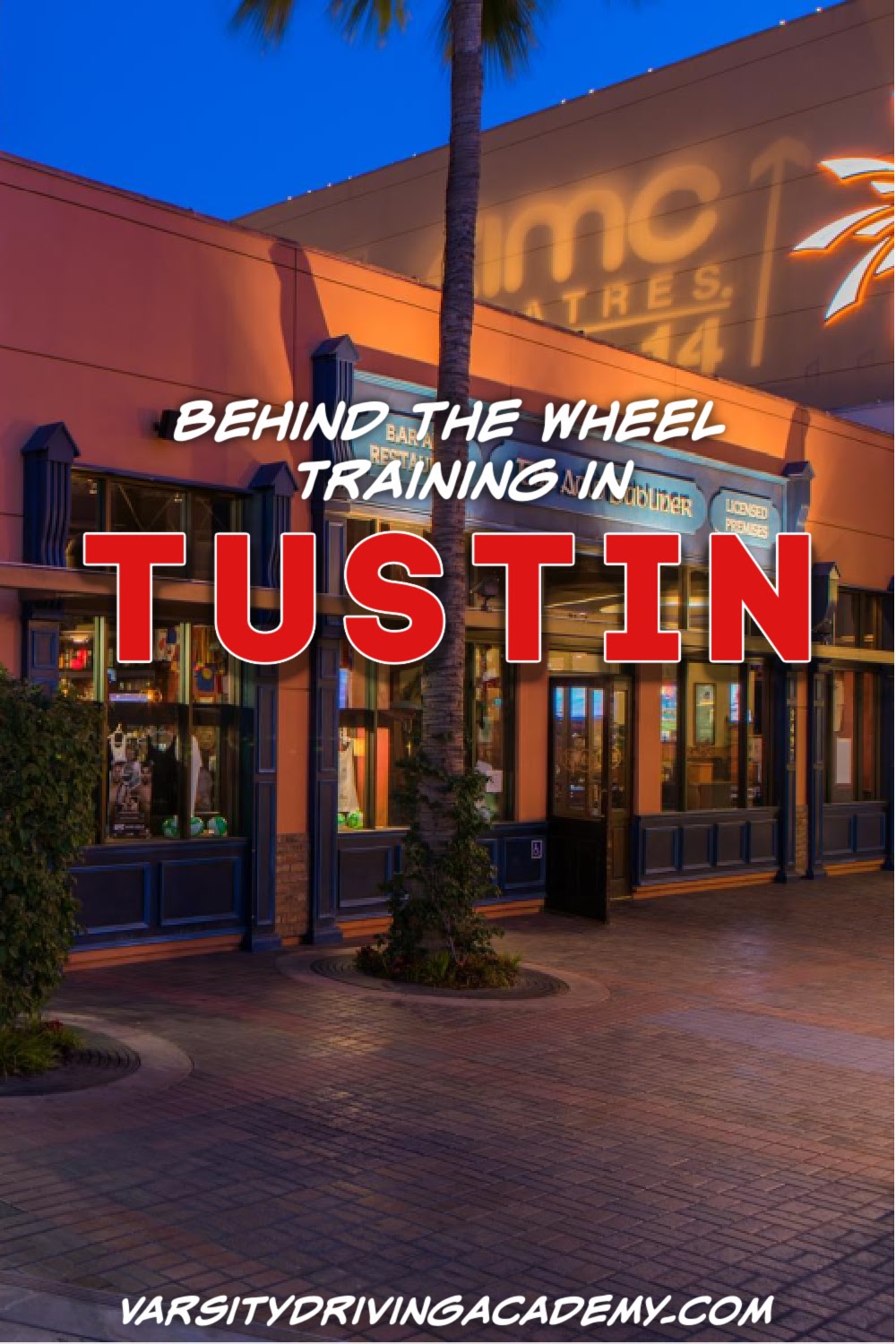 The best Tustin behind the wheel driving school training will not only help you practice driving safely but learn defensive driving in the process.
Tustin Behind the Wheel Driving Training | DMV Requirements
The DMV has set requirements for every student who goes through Tustin behind the wheel training. Varsity Driving Academy can help make sure you have completed everything you need to. In fact, that is part of what makes Varsity Driving Academy the best Tustin driving school. You will not only learn the basics of driving with Varsity Driving Academy as well as defensive driving. Other schools like to charge for defensive driving lessons. However, Varsity Driving Academy wants to set you up for as much success as possible. Still, you will need to meet the requirements set by the DMV which include the following:
6 hours of training with a certified trainer
50 hours of practice with a licensed driver over the age of 25 years old
10 hours of driving at night
Varsity Driving Academy Free Pick-Up and Drop-Off Service
The best Tustin behind the wheel driving training comes from Varsity Driving Academy. In fact, there are services that make behind the wheel training even easier for you, the student. Varsity Driving Academy offers a free pick-up and drop-off service. How it works is simple, you schedule your behind the wheel training session and ask for the service. A certified trainer will pick you up and then immediately start the training session from work, school, or home. You will be dropped off at home after the session is complete. This service makes learning how to drive easier because you do not need to find a ride. You can operate on your schedule and not anyone else's.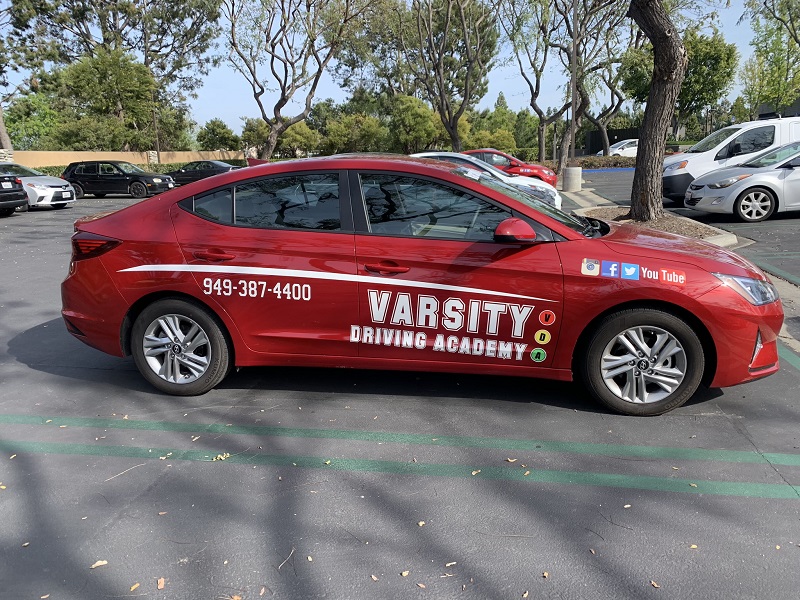 The Sessions
Each session is tailored to the student. However, the goal of Tustin behind the wheel training is to make sure the students learns what is needed to keep them as safe as possible. There will only be two people in the car, the certified trainer, and the student. There will only be one student in the car at a time. In fact the goal is to create a safe environment in which students feel comfortable asking questions. Some students find it hard to ask questions from fear of judgment from peers. But without peers, there is no fear. You can ask anything you want about driving. The sessions will be scheduled by you and each session will last 2 hours.
Why Choose Varsity Driving Academy
Varsity Driving Academy is not only the best place to get Tustin behind the wheel training. In fact, it is the best driving school in Tustin. You can learn online and make your own schedule. You can also choose to learn in a classroom. Either way, you will get the best driving education in Tustin. There are also ways to add more training sessions if you feel you need to, and it is extremely easy. You will find the most popular products and services below and then you can give us a call for any questions at (949) 387-4400.
Tustin Behind the Wheel Driving School Popular Products
Helpful Links