Varsity Driving Academy is proud to be Cal State Long Beach's #1 option for drivers education. Our goal is to help students learn to drive and do so safely. We also know that students have a busy lifestyle, that's why we are also proud to be one of the best online learning options for drivers ed.
Welcome to Varsity Driving Academy Cal State Long Beach!
For students who may not have a way around, we offer free pick-up and drop-off for behind the wheel training sessions. We can pick you up from anywhere locally.

Services
Online Learning
School and education is the number one priority for all teens, and so is getting around on their own. In order to do that everyone must have a license. The hard part is, when do you have the time to go to another class on top of the ones you already have? The answer is simple; online learning. That's why we offer online learning to all of our students. We cover the same information and then some as any other drivers ed courses do. We also make sure that our certified trainers are ready and available to answer any and all questions during the course.
Behind-The-Wheel Training
Behind-the-wheel training is one of the most important parts in getting your license. This is where you get to take everything you learned online into actual practice. Our trainers are certified experienced and ready to pass on their safe driving skills to each student. We also take this time to find out where your strengths and weaknesses are. The DMV requires everyone to have at least 6 hours of behind-the-wheel training. We break that up into three separate sessions spread out over 6 months. Once you feel comfortable, it's time to schedule your license test with the DMV.
DMV Package
Our DMV package allows us to help you through every step of the driver's license process with the DMV. We can schedule your license test at the DMV, pick you up and take you to that test and even let you use our car for the test. This option allows for our students to only be concerned with the actual teachings and not worry about dealing with the DMV on top of everything. So, let's get started, below are some links to check out and if you have any questions contact us at (949)-387-4400.
 Varsity Driving Academy Article Spotlight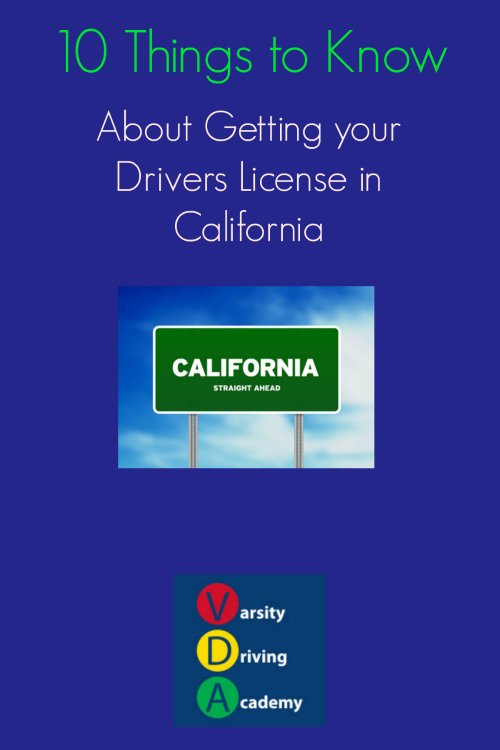 There's a lot to getting your license in California. Make sure you're prepared with some facts about the process.
Popular Cal State Long Beach Driving School Products:

Helpful Links