Varsity Driving Academy is excited to offer our services to Canyon High School students. As the top-rated driving school in the area, our focus is keeping students safe by teaching defensive driving. We do that with many different services, which you can learn a bit about below.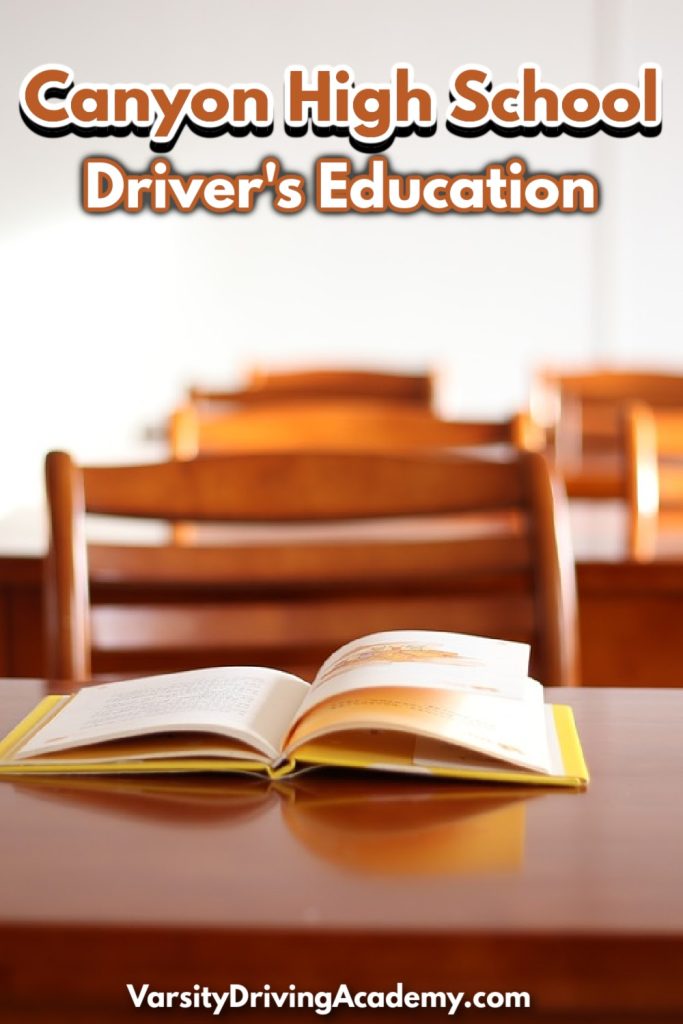 Welcome to Varsity Driving Academy Canyon High School Driving School! Canyon High School students can take advantage of our free pick-up and drop-off service for behind the wheel training sessions. Focus on learning to drive rather than on how you'll get to and from each session.

Services
Canyon High School Driver's Education Online School
There is a trend that shows no sign of slowing down, and that trend is moving tasks to the internet. We offer online courses for students to take advantage of not only to stay with the times but for the many benefits.
Taking our online class allows students to have convenience at their fingertips. Our goal is to supply every student with a great, dependable program to study. We take the 30-hour span required by the DMV and allow students to get that done when they want.
It's simple, create a username and password and get started. Log in when you have the time to learn and log out when you have other things to do. Everything is saved and will be ready for you when you get back.
Behind-The-Wheel Training
The behind-the-wheel training is very important since a driver's permit is not valid until after your first session with a certified trainer. We go for 3, 2-hour long drives to find and solve any and all troubles concerning your performance.
That means we will find any weaknesses but also look for what your strengths are and balance the process to turn you into a safe driver. We also prefer to have one student in the vehicle at a time. We feel that gives students the confidence to make a mistake, ask a question and fully focus on driving.
Parents will be kept in the loop as well, getting all of the information from these courses; allowing them to help you in any way you need outside of them, as well.
DMV Package
When it comes to our packages, we have many different options that add more training time with a pro. Then there is a concierge-like service that takes everything we do and amps them up. Our DMV package is meant to not only provide you with the same #1 rated services as all of our students but also takes more stress away from the process.
First off, we will collaborate with you to set up all of your DMV meetings ahead of time. Second, we will provide you with a car to use for the test itself. Finally, we'll pick you up after the final test is finished! Have any thoughts about what we offer?
Please contact us for more information regarding our utilities at (951) 357-0044.
Varsity Driving Academy Vehicle Spotlight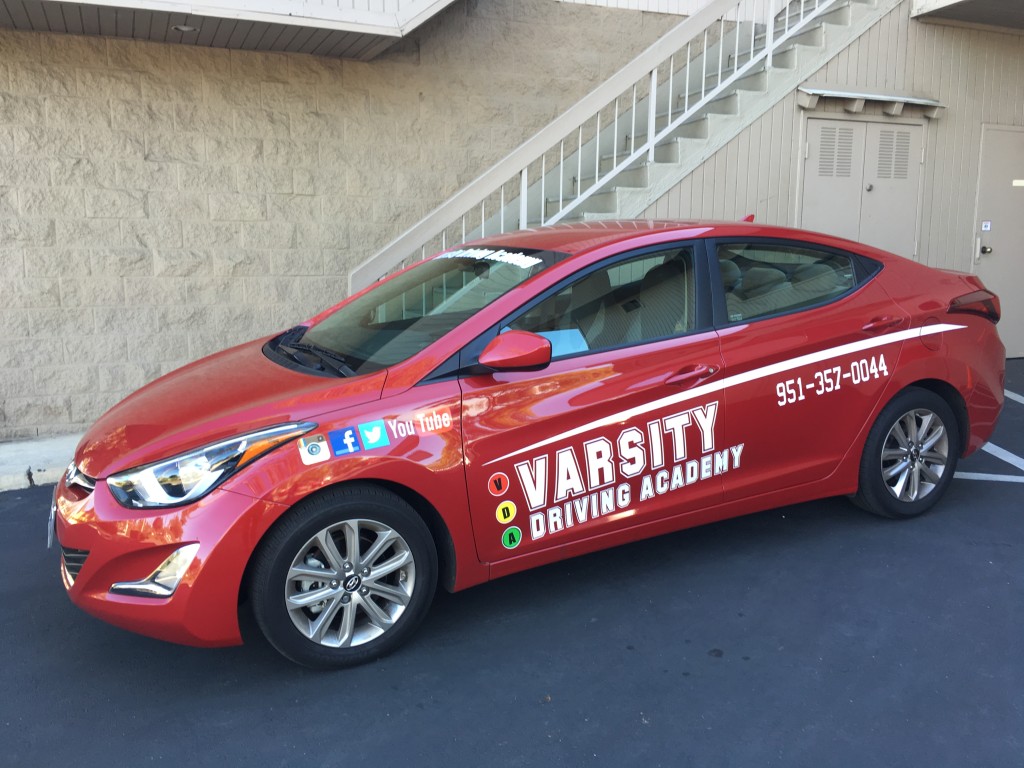 Our vehicles are inspected regularly to ensure a safe learning experience for every student. We also go above and beyond by selecting top safety-rated vehicles for our student's behind-the-wheel training session.
Helpful links