There are a few different steps that need to be completed before the DMV will issue anyone a driver's license. You must attend drivers ed, pass the written test, and complete behind the wheel training. Students in Irvine have access to the best Irvine behind the wheel lessons.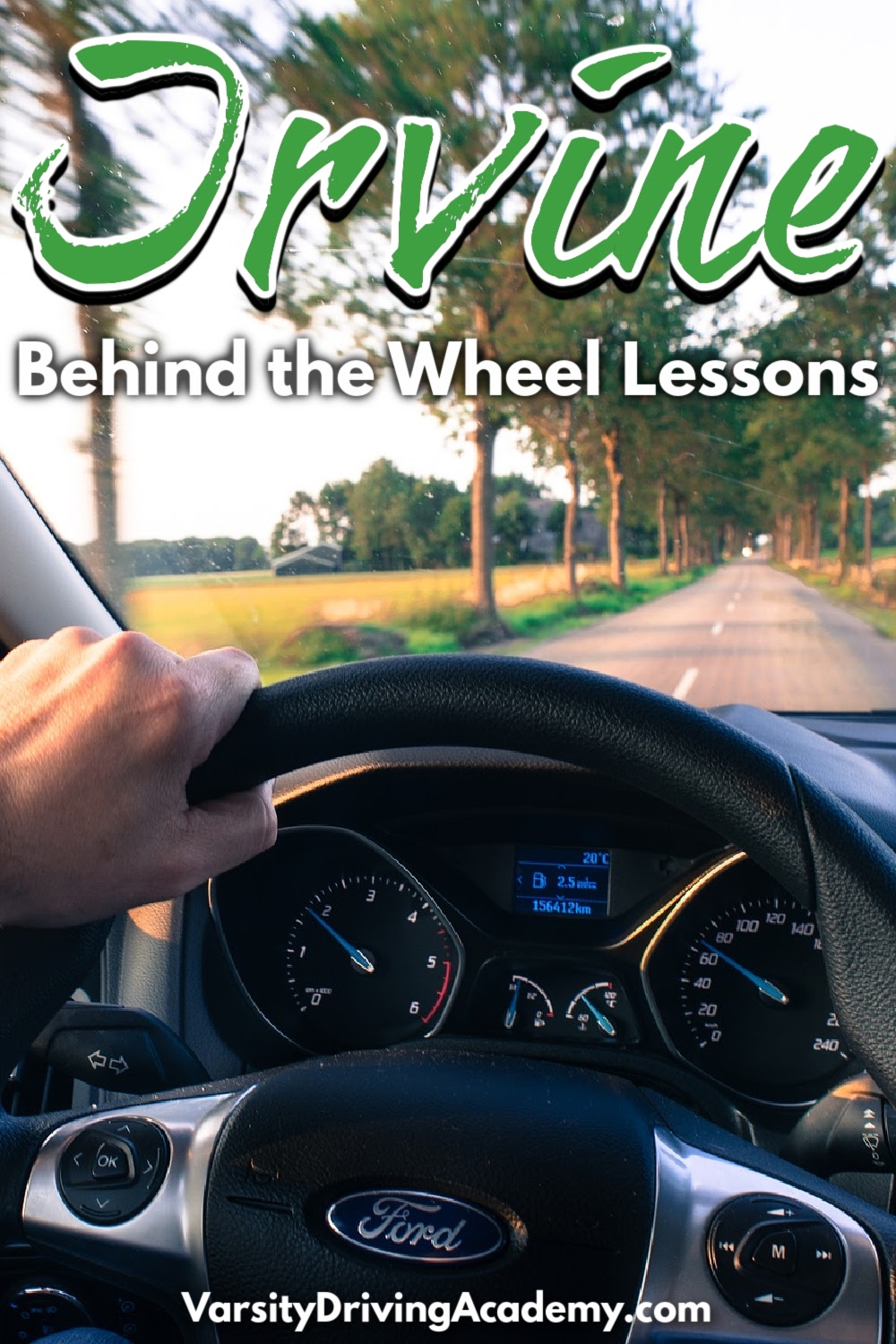 You can apply for your license and take the final test after you have completed behind the wheel training. Varsity Driving Academy works hard to provide you with all of the tools you need to successfully make it through training safely and confidently. 
Varsity Driving Academy offers the best Irvine behind the wheel lessons to help you learn how to drive in Irvine and have the confidence to finish drivers ed in Orange County. 
Irvine Behind the Wheel Lessons | DMV Requirements
The DMV has a set of requirements that also apply to behind the wheel training alone. You cannot apply for your license test until all of these things are complete. In fact, the first and most important requirement is the first training session. Your learner's permit is not valid until you have completed your first behind the wheel training session.
You must also do the following:
6 hours of training with a certified trainer

50 hours of practice outside of Irvine drivers ed

10 hours must be at night
You must also make sure that your at-home practice hours are done with someone who is licensed and 25 years old or older. 
Varsity Driving Academy Free Pick-Up and Drop-Off Service
You can see that there are a few things you need to keep track of while doing your Irvine behind the wheel lessons. That is why Varsity Driving Academy is ready to help you throughout the process. You can take advantage of the free pick-up and drop-off service.
This service allows you to get picked up from a nearby location by a trainer. The trainer will then hand the wheel over to you and the behind the wheel training session begins. You will also get dropped off at home after the session is complete. In fact, Irvine behind the wheel lessons are easier because of this service. 
The Sessions
The best Irvine driving school is Varsity Driving Academy thanks to the services offered to students. For example, you will learn how to drive defensively during your training sessions. You may find that some other schools charge extra for defensive driving training.
Each session can be scheduled to fit into your plans. However, the sessions will be 2 hours long each with a total of 3 sessions. That is the best way to get all 6 hours of Irvine behind the wheel lessons completed. You will also be using a vehicle with top safety ratings and all of the things needed to keep you safe. 
Why Choose Varsity Driving Academy
Varsity Driving Academy is the best drivers ed in Irvine. In fact, many cities in Orange County choose Varsity Driving Academy as the top-rated driving school for teens and adults. Students will learn how to drive safely, confidently, and defensively at Varsity Driving Academy.
In fact, students are more poised for success coming out of Varsity Driving Academy. You can learn more about Varsity Driving Academy by calling us today at (949) 387-4400.
Irvine Driving School Popular Products
Helpful Links
Orange County Driving School Services