Irvine teens and adults have access to the best driving school in Orange County. Varsity Driving Academy offers Irvine drivers ed for anyone who is ready to learn how to drive. There are many services that Varsity Driving Academy offers students who are signed up for driving classes in Irvine California. These services help make the best driving school in Irvine and help ensure success at the DMV. You can learn more about Varsity Driving Academy below and then register for classes today!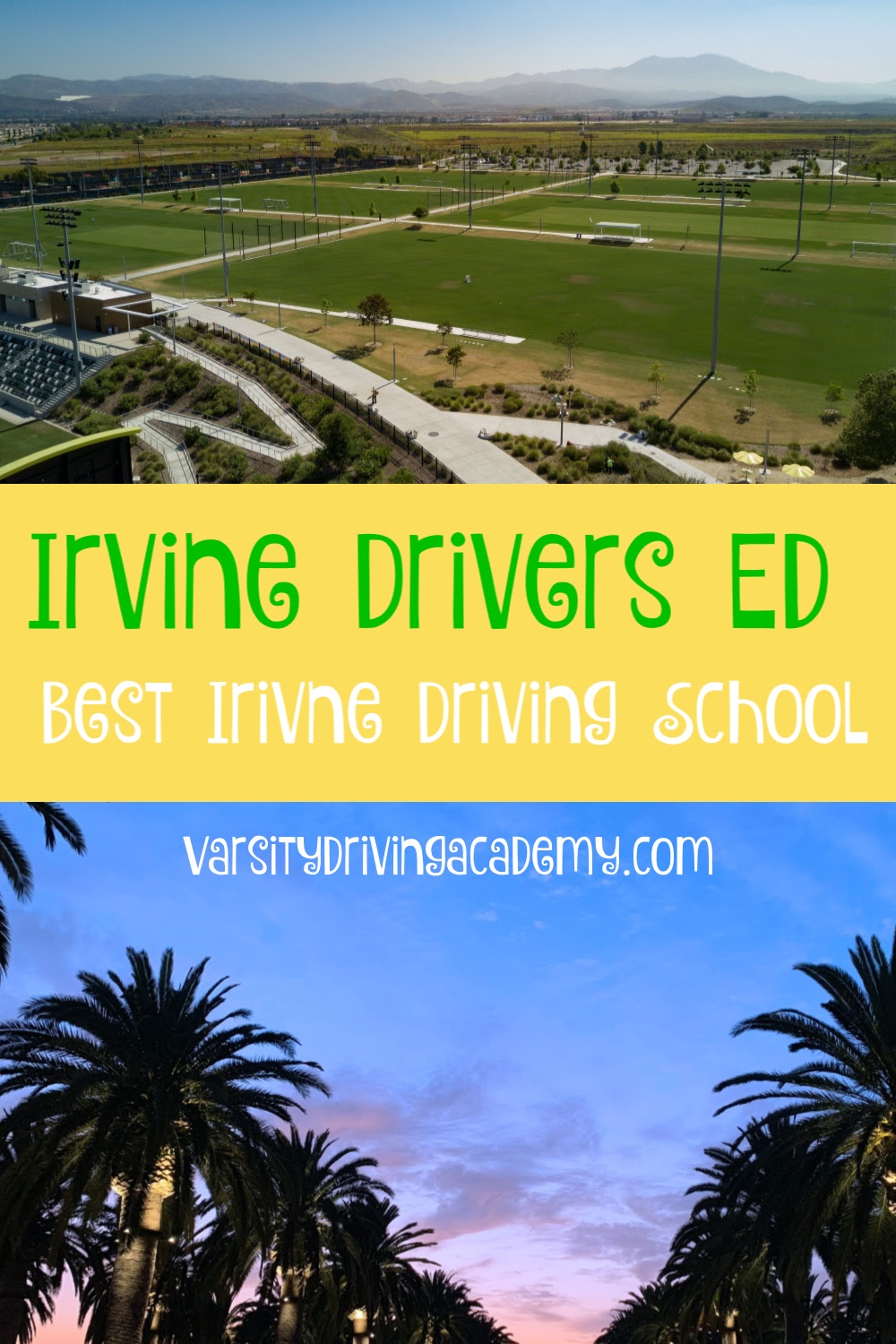 Varsity Driving Academy is the best Irvine drivers ed option for teens and adults to learn how to drive safely and get the best Irvine driving school experience available. 
Irvine Drivers Ed Services
Online Learning
Students of all ages have different lifestyles filled with different schedules. Those schedules can get overwhelming at times and adding the driving school to the mix could make it even messier. Luckily, Varsity Driving Academy offers online drivers ed in Irvine. In fact, students will learn the same things online as they would in a classroom setting. The goal of online learning is not to make the course easier. However, it does make it easier to complete the course without throwing off your schedule. You can sign in, complete some steps, and then log out whenever you'd like. In fact, your progress can be saved so that when you return you start from where you left off. 
Top Rated Irvine Driving School
Not every driving school can say they are the best driving school in Irvine. It takes a lot of effort and a lot of learning for a school to figure out what people need when it comes to learning how to drive. Varsity Driving Academy has learned that over the years. In fact, there are more graduates from Varsity Driving Academy that successfully earn their driving licenses than almost any other school in Irvine.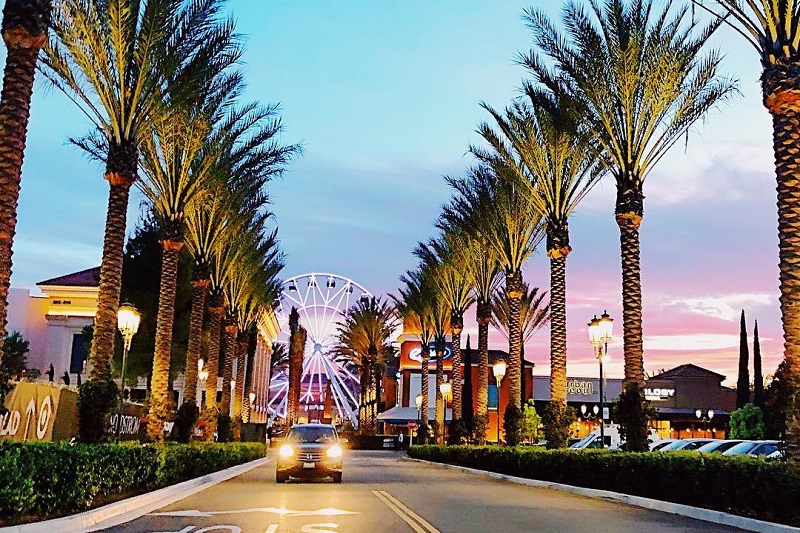 Behind The Wheel Training in Irvine
Behind the wheel training is a very important step in learning how to drive. In fact, the behind the wheel training in Irvine should not only teach students the basics of driving. Students should learn how to drive defensively. Defensive driving is the safest way to drive and that is what you will learn at Varsity Driving Academy. However, the basics will also be covered. In fact, students are required by the DMV to have a total of 50 hours of driving practice, 6 hours with a trained professional, and 10 hours of nighttime driving. They can then move onto the final stage of the process, the driving test at the DMV. 
Irvine Driving School DMV Package
The best Irvine drivers ed should be ready to go above and beyond for students. In fact, Varsity Driving Academy offers the DMV package to do just that. This package allows Varsity Driving Academy to make appointments at the DMV, gather the necessary paperwork, and even pick up students and take them to the final test. In fact, students will be able to use the same safety training vehicle they have been using throughout training for the final test.
This is the best of the best at Varsity Driving Academy. However, students must sign up for this package in order to receive those benefits. Students can pick and choose which services they use. In fact, students can even choose to add more training with a certified professional if they'd like. All of this is an effort to ensure your safe success at the DMV and anytime you get behind the wheel.
Irvine Driving School Popular Products
Varsity Driving Academy Trainer Spotlight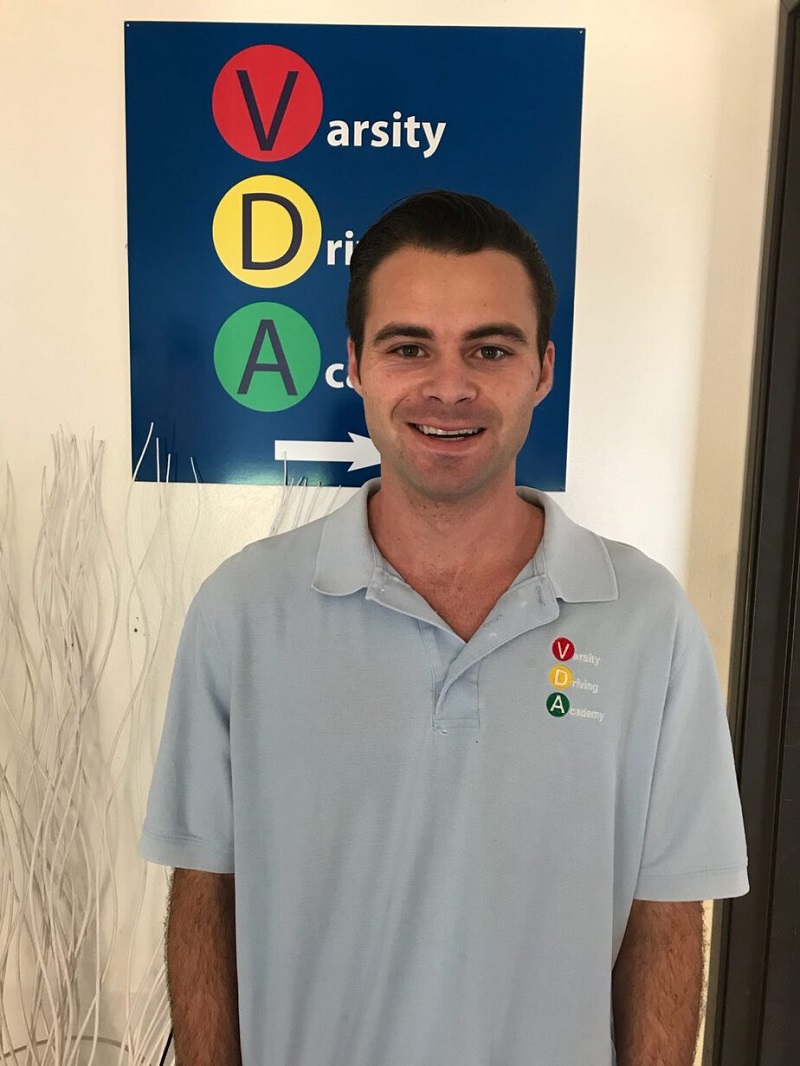 Every trainer at Varsity Driving Academy is certified and has years of experience driving. The goal is to ensure the students can learn good driving habits from the trainer as well as learning the basics of driving. Jared has been driving for over 10 years. He takes pride in teaching students the important life skill of driving. He believes patients, confidence building, and constructive criticism are integral first steps when learning how to drive. 
Helpful Links
Orange County Driving School Services