The best Irvine driving school is Varsity Driving Academy. Students who attend Varsity Driving Academy in Irvine learn how to drive safely and defensively. Irvine High School teens and Irvine adults can sign up for driving classes either online or in a classroom with Varsity Driving Academy today!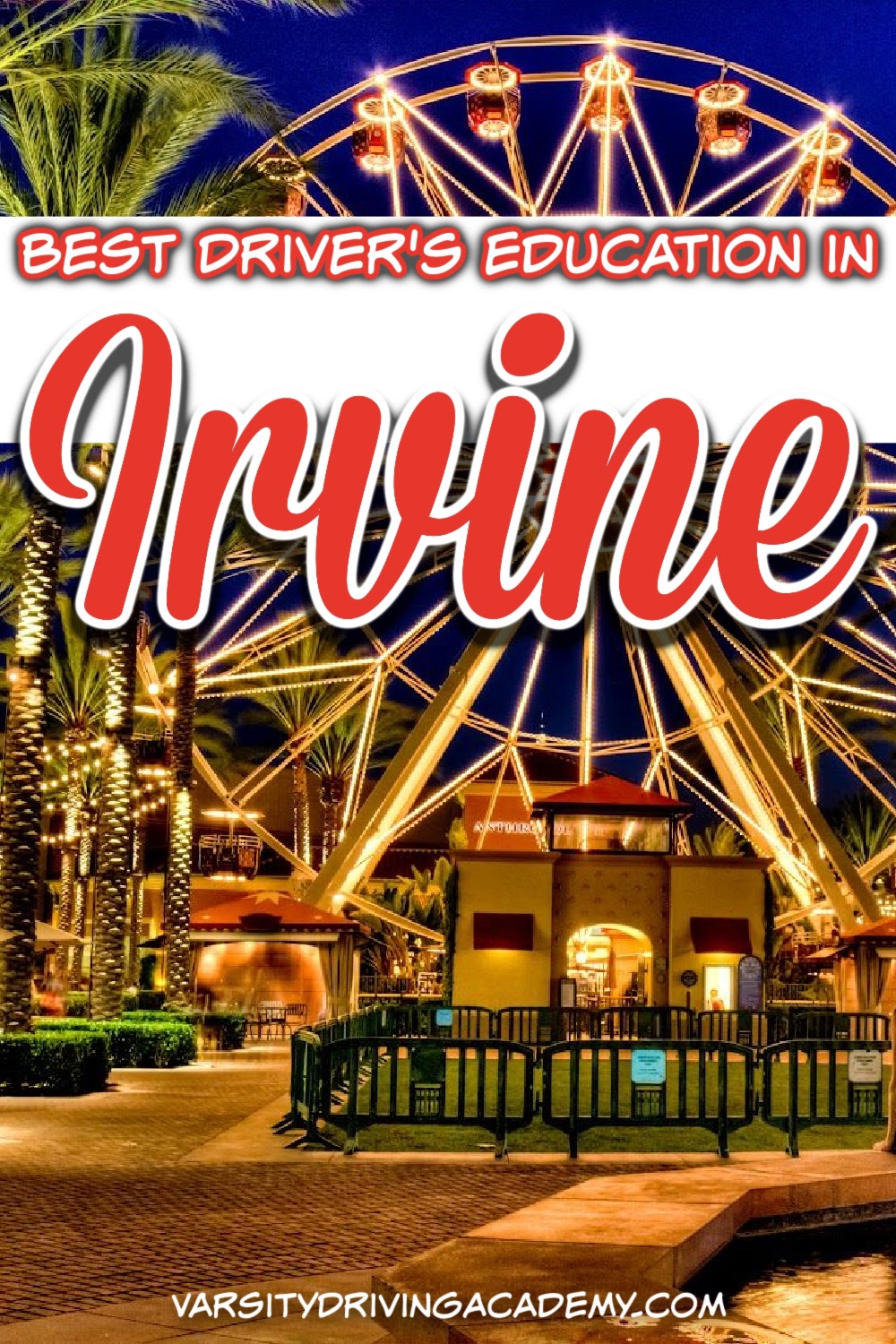 Before you sign up, learn more about what the best driver's ed in Irvine has to offer and some of the different services that are offered. Varsity Driving Academy is the top-rated driving school in Irvine for over 9 years. Choose only the best for your driver's training from the most trusted Irvine Driving School, Varsity Driving Academy.
Driving Students in Irvine can utilize a free pick-up and drop-off service for Irvine Behind the Wheel Training Sessions. This service makes learning how to drive in Irvine even easier for both teen and adult students.
Varsity Driving Academy Irvine Driving School
Online Learning
Varsity Driving Academy offers an online driver's ed and behind the wheel training in Irvine. This service allows students to learn the basics of how to drive from the comfort of their homes. The lessons are the same as they would be in class. The only difference is that it is all online.
Students can also set their own schedules with online driver's ed through Varsity Driving Academy. You can log in, get through some of the lessons, and then log out. You will return starting from where you left off the last time. That makes it easier to learn how to drive while not altering your entire schedule. 
Top Rated Irvine Driving School
Once you complete your online driver's ed class, you will need to take the written test before they can receive their learner's permit form the Irvine DMV. The learner's permit allows drivers to drive with someone who is licensed and over the age of 25.
You will then need to get the learner's permit validated by taking your first behind the wheel training session. Varsity Driving Academy offers many different options for training sessions. However, this is when students will learn how to put everything they learned in class to the test.
You could take the required number of classes by the DMV or you could add more sessions to ensure you have fully practiced everything and feel confident behind the wheel.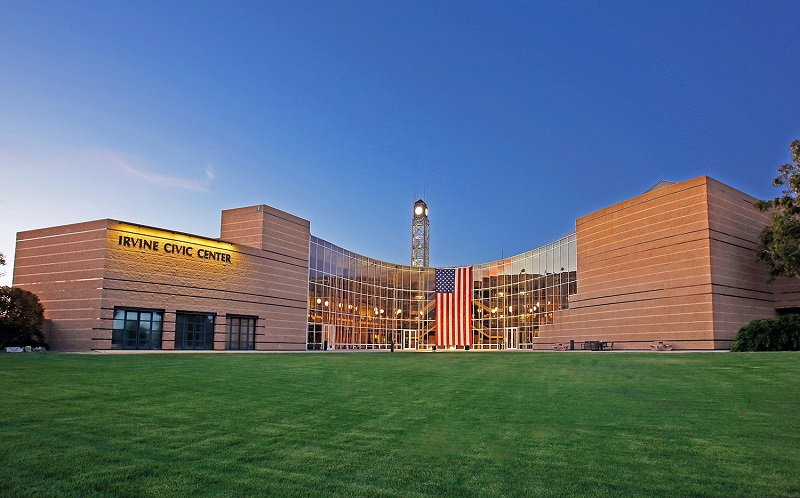 Irvine Behind the Wheel Training
Varsity Driving Academy is a top rated experience as your Irvine driving school. When you sign up for behind the wheel lessons with Varsity Driving Academy, you schedule your lessons with your instructor to fit your schedule. Each session is two hours long to give the student plenty of practice time while learning from the trained driving instructor.
You will learn the basics of driving as well as the basics of defensive driving. You will need to complete the minimum required 6 hours of behind the wheel practice with a certified instructor, as well as 50 hours of supervised driving.  10 of those 50 hours need to happen at night so you have experience driving when it is dark outside. 
Once you have completed the required hours, you are ready to take your official behind the wheel test with the Irvine DMV.  Be sure you schedule this appointment 90 days in advance of your desired testing date.
Irvine DMV Package
The DMV Package is your chance to experience the best of the best Irvine driving school. You will get a concierge-style experience every step of the way. Varsity Driving Academy will make all of your appointments with the DMV, pick you up and take you to the final test session, and even allow you to use the same vehicle you trained in for the test.
The idea is to make it easier to pass your final test and to have the full support of Varsity Driving Academy behind you. You can learn more about the DMV Package and all of the services offered by the best Irvine driving school by calling us today at (949) 387-4400. 
Irvine Driving School Popular Products
Varsity Driving Academy Vehicle Spotlight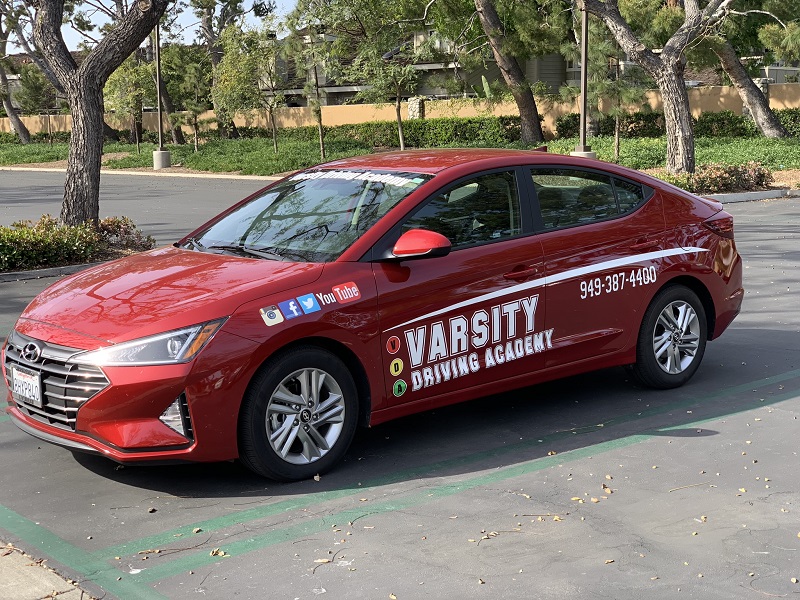 Varsity Driving Academy only uses vehicles that have top safety ratings to ensure students are as safe as they possibly can be while training. We also use a clear barrier between the student and instructor to keep everyone healthy and safe. You can learn more about the vehicles right here.
Helpful Links
Orange County Driving School Services