Teens and adults in Lake Forest have access to the best Lake Forest drivers ed, Varsity Driving Academy. Varsity Driving Academy is the top-rated driving school in Orange County. The goal of Varsity Driving Academy is to help students, both teens and adults to learn how to drive defensively. Students will also learn how to pass driving tests through this process.  You can learn about the services that make up the best Lake Forest driving school below and then register for classes and become a driving student today.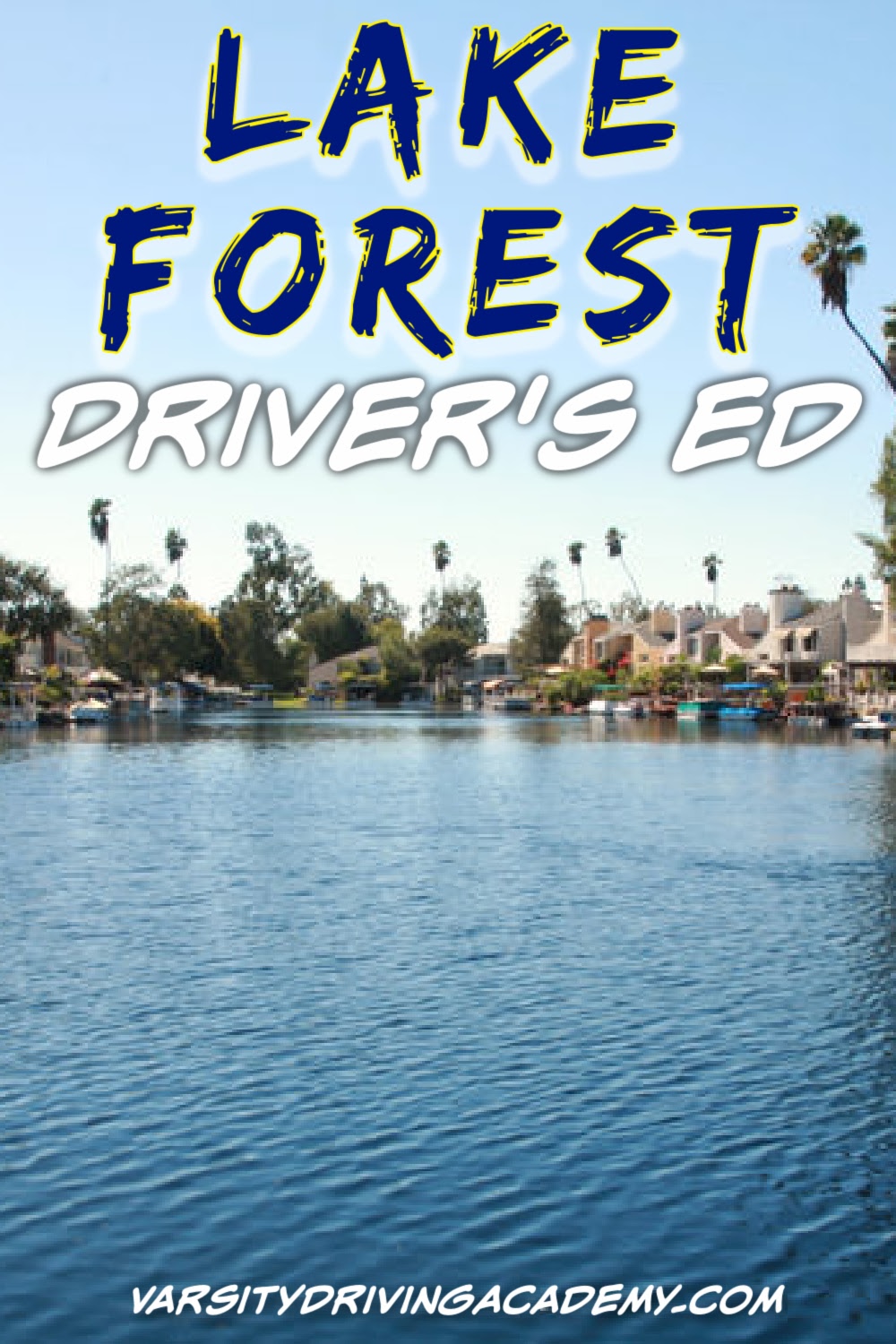 Varsity Driving Academy is the best Lake Forest drivers ed for teens and adults. Choose the best driving school in Lake Forest and learn how to drive safely today.
Lake Forest Drivers Ed Services
Online Learning
Life does not stop for anything, even driving lessons. However, it is important to find the time to learn how to drive properly. In fact, driving school is mandatory for teens in California. However, going to the best driving school in Lake Forest can make the process easier. You can register for online classes and get the same education you would in a classroom. However, there is a big difference that makes online learning a better option for some. You can create your own schedule when you utilize online learning. In fact, you can sign in and out of your account as often as you would like. In fact, your progress can be saved so that you can start from where you left off every time you log back in.
Top Rated Driving School
Every driving school does things slightly differently. However, service is where you will find the biggest differences. Varsity Driving Academy became the best Lake Forest drivers ed by offering the best services around. However, it is important to keep in mind that every student has different needs when it comes to learning. In fact, keeping that in mind is what makes Varsity Driving Academy the best driving school in Lake Forest. The goal is to find the ways to teach each student how to become a safe and confident driver.
Behind the Wheel Training in Lake Forest
The most important step in learning how to drive might just be behind the wheel training. This is your chance to put everything you have learned to the test. In fact, this is another aspect of the process that has helped Varsity Driving Academy become the best Lake Forest drivers ed. The DMV has set requirements for this step as well. You must complete 6 hours of training with a certified trainer and 50 hours of at home driving with a licensed driver over the age of 25. Varsity Driving Academy has the certified trainers you need to complete this step. There will be three session each one lasting 2 hours. However, there will only be two people in the training vehicle during each session. There needs to be a safe environment that makes students feel comfortable enough to ask questions and properly learn.
Lake Forest Driving School DMV Package
Varsity Driving Academy does more than just the basics for students. In fact, you can opt to utilize the DMV package. This package allows Varsity Driving Academy to make appointments on your behalf with the DMV, provide you with all the necessary paperwork, and even take you to the final test at the DMV. You will be able to use the same car you practiced driving in to take your final test. This package is one of the most popular packages at the best Lake Forest drivers ed because it removes a lot of the stress. You will not need to deal with long wait times, being put on hold, and digging through websites to find the right paperwork. In fact, Varsity Driving Academy will do all of that for you.
Lake Forest Driving School Popular Products
Varsity Driving Academy Trainer Spotlight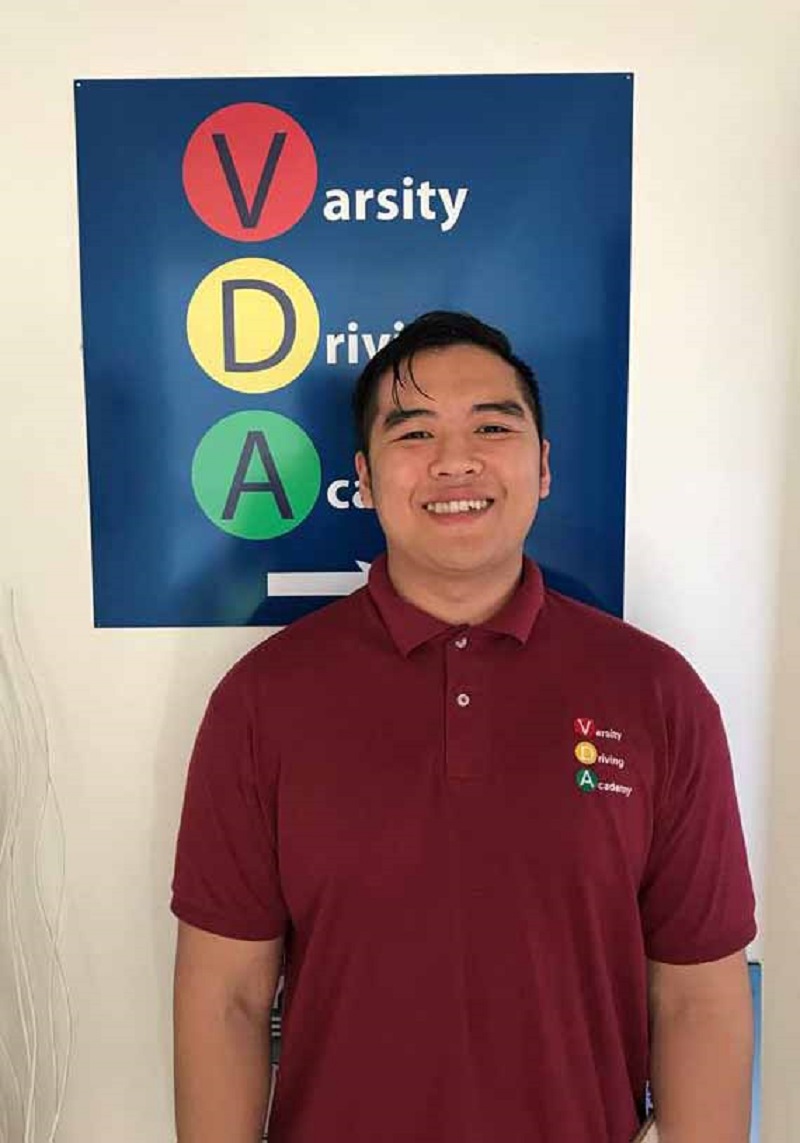 Every trainer at Varsity Driving Academy is certified and ready to teach. In fact, the trainers are what help make Varsity Driving Academy the bet drivers ed in Lake Forest. Khoa has over 10 year driving experience. His goal is to help as many students as possible become a safe and excellent driver. He is super approachable, easy to talk to and enjoys meeting new students.
Helpful Links