Varsity Driving Academy is proud to offer driving school classes to the students at San Juan Hills High. We teach students how to drive safely and earn their driver's license. Check out a few of our services below.
Welcome to Varsity Driving Academy San Juan Hills High School!
For students at San Juan Hills High, we offer free pick-up and drop-off services for behind the wheel training sessions. We can pick you up from school, study groups, practices and more.

Services
Online Learning
School season is one of the busiest times for students, but learning how to drive is very important. That's why we offer online options for students. Get the same knowledge you would in a physical classroom, only online and when you have the time. All students need to do is sign up, create a login, and get started. Save your progress and log out. It's that easy. When you have time, you can login and start from where you left off.
Behind-The-Wheel Training
We will need to validate your learner's permit before you can drive with a parent or guardian as is required by the DMV. Any of our certified trainers are allowed, by the state, to validate your permit after your first official behind-the-wheel training session. After the first session, we will schedule two more DMV required sessions. Students can schedule these sessions whenever they want. We do have recommendations on when to schedule sessions, so feel free to ask. Once we've completed these sessions, it's time to get you license.
DMV Package
Our DMV package is the most popular option for students. We take a more hands-on approach with this package. We schedule your license test at the DMV, we pick you up and take you to the test and we'll even hand you the keys to our car for the test. This is a great option for both our students and their parents to take advantage of, especially with their busy schedules. So, let's get started, below are some links to check out and if you have any questions contact us (949)-387-4400.
 Varsity Driving Academy Article Spotlight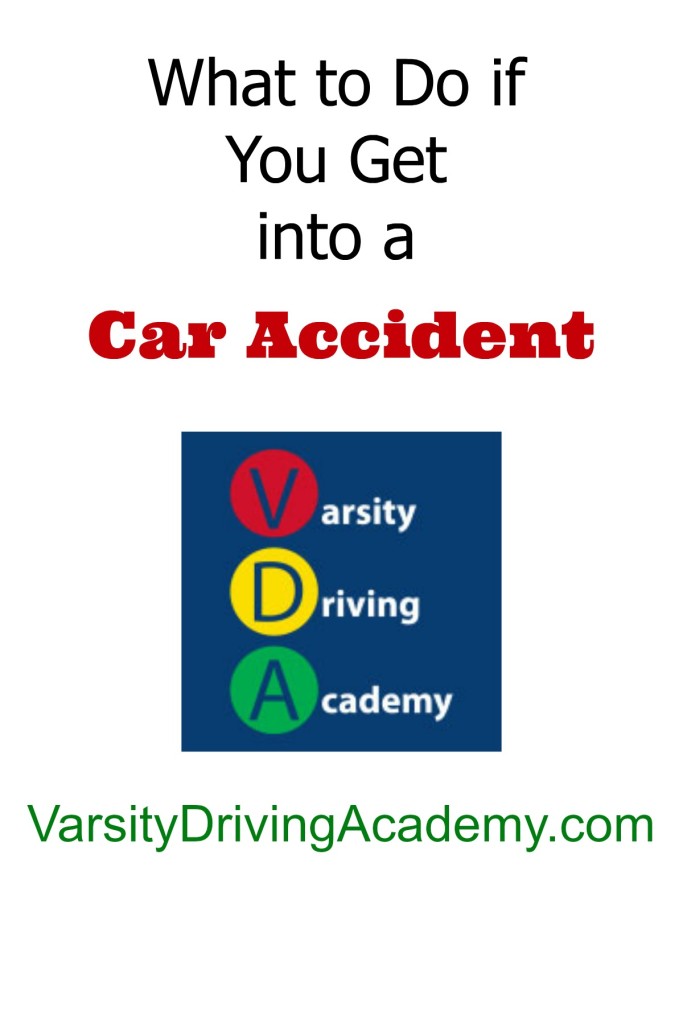 Safe driving is the best way to prevent a car accident, but nothing is 100%. Here's what to do in case of an accident.
Helpful Links