January 2018 Teen Activities in Orange County
The holiday season is coming to an end but Orange County never stops finding things to celebrate. There is always something to do in Orange County and January 2018 is no different. While parents are busy getting back to work and adjusting to the normal routine, teens are looking for things to do. Teen activities in Orange County go far into January and help everyone start the new year off on a fun note. Get out and enjoy the January 2018 events in Orange County for teens.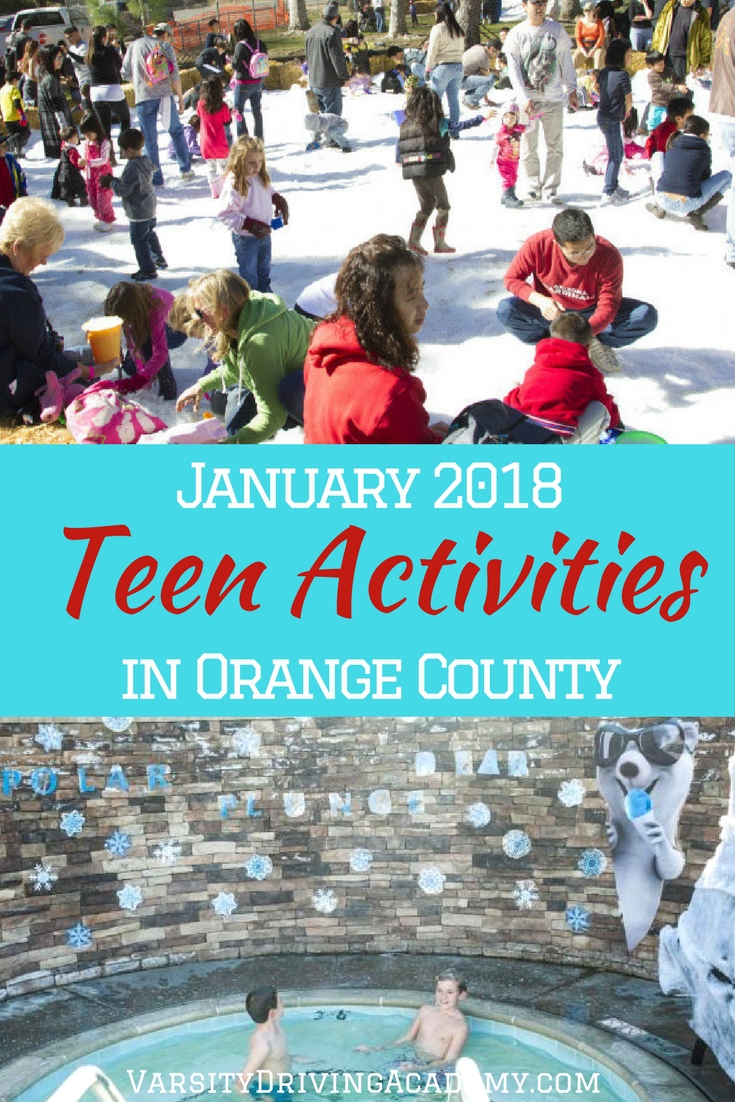 January 2018 is filled with teen activities in Orange County that help them start the year off on the right foot and continue to enjoy the season.
Saying Goodbye to the Holidays
Many Orange County holiday events will still be going through the first week of December. Holidays in the Park at Disneyland, Knott's Merry Farm, Irvine Spectrum Center's OC Chill Ice Rink, Whistling White House Wonderland, and Winterfest will continue through until January 7, 2018. If you haven't had a chance to enjoy any of these events, now is the time.
Star Wars: Secrets of the Empire | January 5 – March 6, 2018
Star Wars fans have surely seen the new Star Wars movie in theaters but there are still more ways to get involved with the rebellion. Downtown Disney is where you can immerse yourself in a unique Star Wars VR experience. In groups of four, you'll go undercover as stormtroopers and help the rebellion. Tickets are $29.95 and the event will be open daily from 9 am until midnight.
Explore the Bay Family Hike | January 6 – January 20, 2018
Hike through trails, both dirt and paved that are easy enough for the whole family to enjoy. The leader of the hike will be a Preserve Naturalist who will teach you about the Upper Newport Bay. This is a great opportunity to get outside and enjoy some amazing views and beautiful scenery. Remember, you'll be outside most of the day so bring sunscreen and water. This event is free for everyone.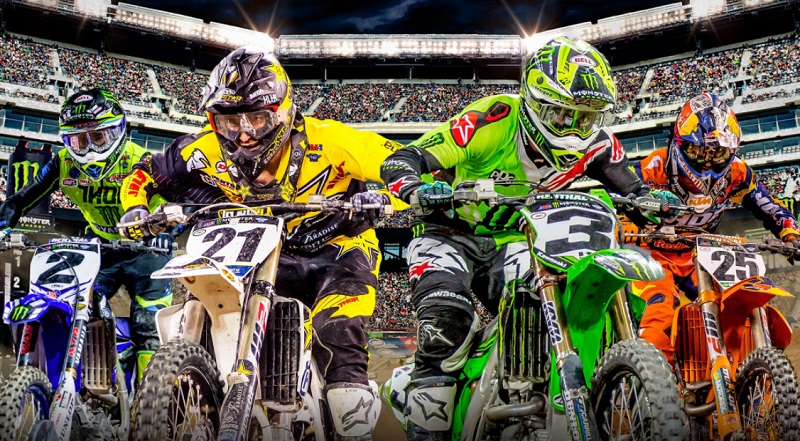 Monster Energy AMA Supercross | January 6- January 21, 2018
The Angel Stadium will be turned into a dirt course for riders to battle it out for everyone to see. There will be 17 races that involve turns, jumps, straightways and the infamous "whoops" section. Amateur racers are invited to race on January 21, but the rest of the event will be for the FIM World Championship. Tickets start at $20 and the event will only be on the weekends.
Whale Walk and Talk | January 13, 2018
Pacific Gray whales are currently migrating and now is your opportunity to catch a glimpse of these enormous marine mammals. Join a professional on 1.5 miles walk along a scenic ocean view trail and learn about these whales. Not only will you learn about Pacific Gray whales, you also learn how to find them and you may even catch a glimpse or more of these whales.
Polar Bear Plunge | January 20, 2018
Mission Viejo hosts its annual Polar Plunge event. This event invites you to enjoy both winter and summer in a unique way. First, have a snowball fight with over 180 gallons of artificial snow. Then, take a ride down a waterslide into a pool. The event starts at 1 pm and goes until 4 pm with carnival games, photo-ops, and special foods to fill the afternoon with fun.
Fullerton's Annual Snow Day | January 27, 2018
One of the best and most popular teen activities in Orange County is the Fullerton annual Snow Day. During the event, guests can enjoy 75-foot snow-covered sled slides, games, crafts, and food. The event usually sells out fast so early registration is recommended.