Bad Driving Habits List – Driving Habits to Avoid
Most people focus on being a good driver and that means knowing good driving techniques. But being a good driver doesn't only mean knowing what to do. In fact, a good driver also knows what driving habits to avoid. You can check out the bad driving habits list to learn which things to avoid. Avoiding the bad habits that we see all too often is a great way to know that you're a good driver. Bad driving habits not only put you in danger but put other lives at risk. That is why you should know what you can do to keep people safe and keep yourself safe.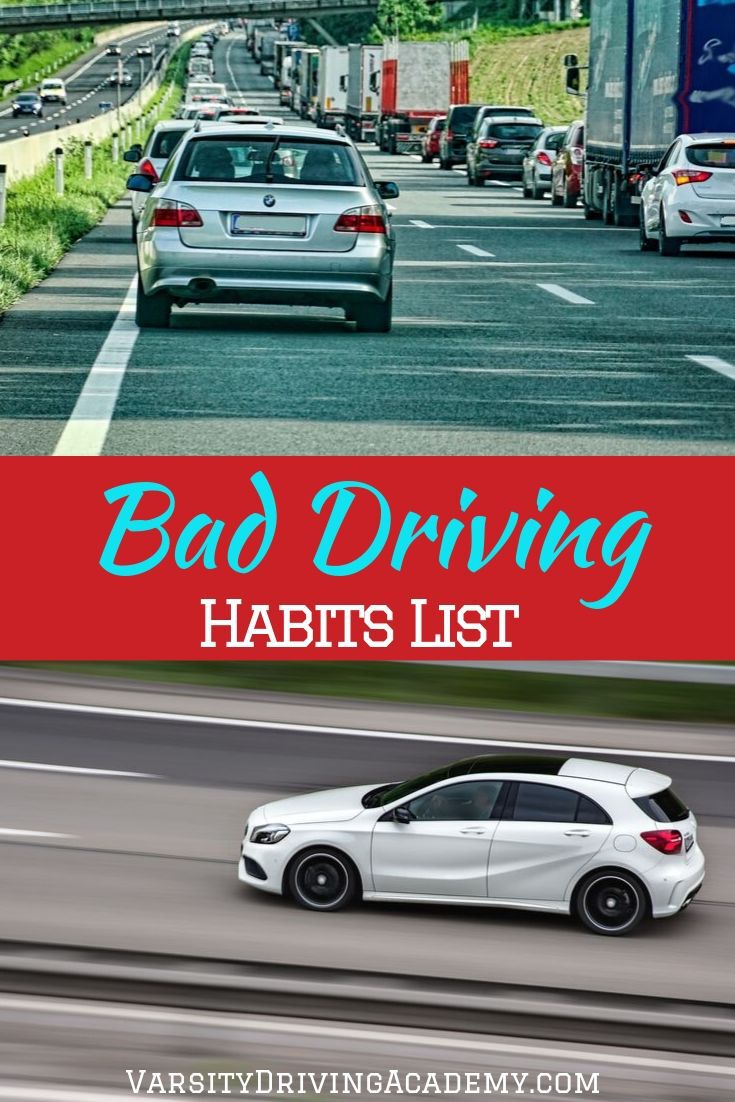 The bad driving habits list is meant to help show you what you shouldn't be doing while driving so that you can focus on what you should do.
The Obvious Bad Driving Habits List
We all know a few bad driving habits before we even start taking our driving classes. These driving habits are ones that are talked about in the news. Unfortunately, they're in the news all too often. But that means we all have heard of them, there is no need to go into detail on many of them as you already know the dangers. 
Texting and Driving

Drunk Driving

Intoxicated Driving

Speeding

Not Wearing a Seat belt
These are all things that we know are dangerous and should be avoided. Especially if you begin to become comfortable doing them because you survived it multiple times. That is when these things become habits and that is when they become even more dangerous.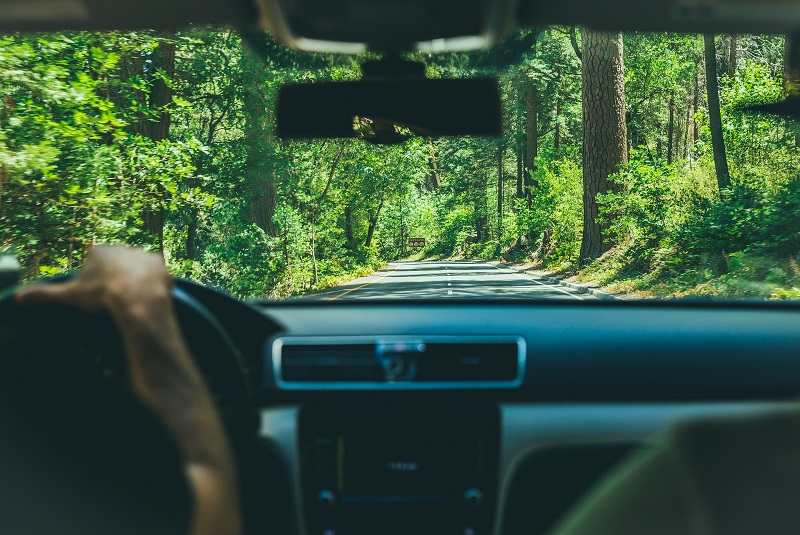 Jumping Traffic Lights
Bad driving habits list has some examples that we have all experienced. We are cruising down a main street in our town and the light up-ahead turns yellow. You have two options, you could begin to slow down and come to a complete stop. Your other option is to speed up and attempt to make it through the light before it turns red. Sure, you might make it through safely 9 times out of 10. But all it takes is one time to either get a ticket, get in an accident, or to lose your life. A yellow light is meant to indicate that the light is about to turn red. That means it is time to slow down and come to a complete stop. The only reason you should drive through a yellow light is if you can't safely come to a complete stop in time. 
Tailgating
Tailgating is usually done by people who are in a hurry and are upset that the car in front of them is moving too slowly. This can also be referred to as road rage. You put others and yourself at risk if you tailgate. Think about it this way, it takes at least a second to move your foot from the gas pedal to the brake pedal. But tailgating means you have less than a second to make that move. What if the car in front of you has to brake suddenly due to traffic or an object in the road? That means you will get in an accident and you will be at fault for that accident.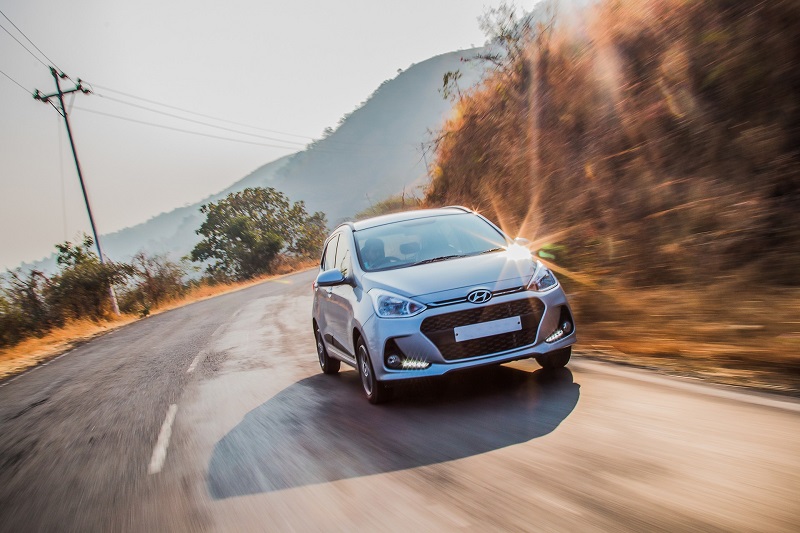 Using Indicators
Some habits on the bad driving habits list are more common than you think. We use our blinkers to indicate a turn, a lane change, or a yield. However, there are many drivers out there who aren't using their blinkers. They assume that by seeing the car start to turn or lane change that it is enough. It is not enough. You need to let others know what you plan to do so they can slow down or safely come to a stop. If you don't you could be at risk of causing an accident.
Drafting
New drivers tend to gain confidence rather quickly while driving. One thing new drivers like to do is draft. Drafting is when you drive closely to semi-trucks in an attempt to lower the wind resistance against your car. The result is fuel-saving but the risk is your life. It is not worth it to draft a semi-truck or even overtake a semi-truck by speeding up to get close behind them and when changing lanes. These are dangerous maneuvers that can result in some extremely deadly situations. You should not do this no matter how much fun you may think it is or how confident you are in your driving capabilities. Drafting a semi truck is just bad driving.