6 Reasons to Take your Drivers Education with VDA
Just think about how fun it will be to post a photo on Instagram with you and your new drivers license! Maybe you will even be lucky enough to snap a shot with your own car.
Varsity Driving Academy is here to help you with your drivers education courses; the best part about letting us teach you how to drive is we pride ourselves on our professionalism and results. The biggest reason for the results we get is we make learning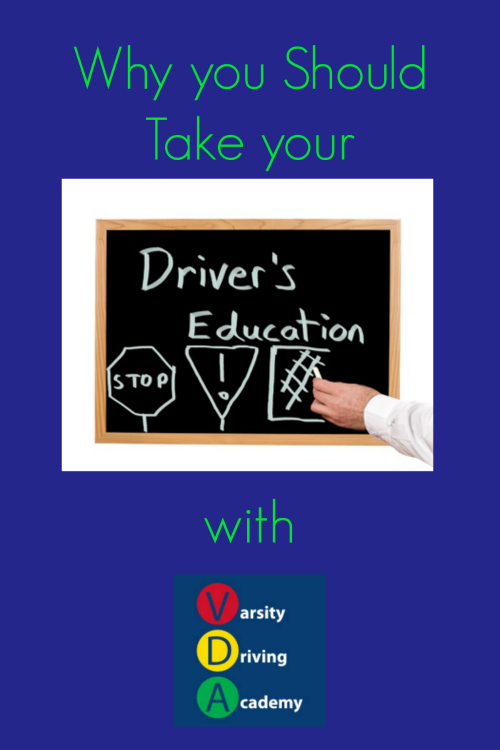 how to drive fun and flexible, not boring and stressful.
Need more reasons to learn with us? 
Learn Where You Play
Surely you're like us and spend a lot of your time on your computer. So many vines to watch, status' to like, hashtags to make. So why not learn where you play with our online courses? Before cars become self driving you'll need to know all the human factors of driving, and at the end of the course we'll even teach you how to pass your license test.
Busy Busy Busy
We get it, you have a life too, but you still need to learn how to drive. That's why both our online course and our in class courses are completely flexible. Though we do have time frame recommendations, and the state has regulations here but you're free to schedule your classes and behind the wheels as you wish. We will even pick you up from wherever you are for class.
Learn How to Pass
First things first, you need to know the rules of the road, how to stay safe, and even some of the obvious like a shot of whiskey and a steering wheel just don't mix. We want to make sure that you pass that test, and get your license to freedom, we mean driving. That's why at the end of our course we help you learn how to pass the license test, because it's our job to not only make you a safe driver but a driver with a license.
From The Keyboard to The Steering Wheel
Once you've completed your classes, we can get behind the wheel. We will train you to put everything you learned behind the keyboard to good use behind the wheel. This is when you'll get to see why we taught you what we did, why a defensive driver is a good driver.
Borrow Our Car
Alright, it's time to get behind the wheel with someone who you've never met before and have them judge how you drive. There is one way we can make this more comfortable, use our car! The very same car you learned in, the car you got comfortable in, use the car you know for the test. We are so confident in our ability to teach you to drive that we will have no problem letting you use our car.
Reasons Your Parents Will Love Us
Ok, this stuff may seem like it's boring, but even the boring stuff is important. We are completely insured as are all of our cars. We not only meet DMV guidelines and regulations for our classes but in our cars as well. Our cars go under inspections regularly to ensure a safe and proper learning environment.  Our teachers also are licensed by the state of California to conduct their lessons. They go under their own type of inspections like Livescan fingerprint background checks and are approved by the state. We also have a few different learning options and offer extended behind the wheel training sessions if needed.