Orange County Restaurants for Father's Day
There are many ways to celebrate Father's Day in Orange County like golfing, surfing, or even just relaxing and watching a game. No matter which way you like to celebrate Father's Day, a good meal is just about mandatory. Orange County has plenty of different restaurants to choose from that all offer some sort of Father's Day special. In fact, the best Orange County restaurants for Father's Day will have everything your dad likes to eat and even have special events just for the special occasion.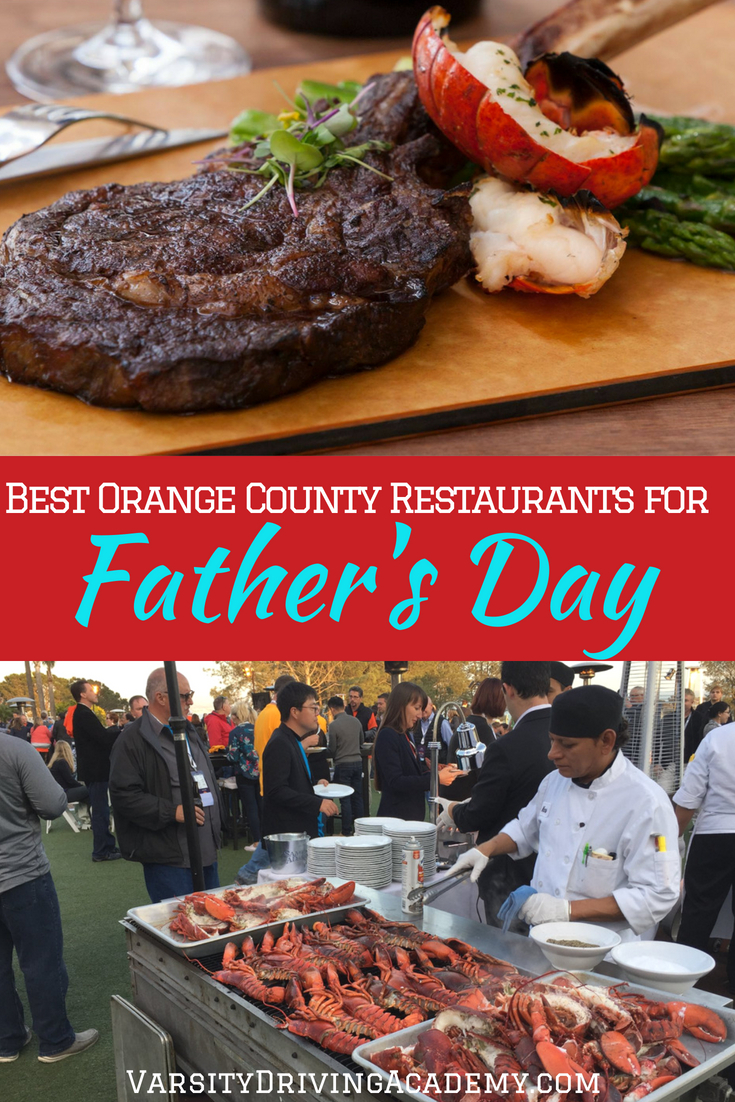 Celebrate at one of the many Orange County restaurants for Father's Day and show dad just how much you love and appreciate everything he does for you.
Orange County Restaurants for Father's Day | Vue Restaurant | Dana Point
Last year, Vue Restaurant in Dana Point hosted a Father's Day brunch that was right up any dad's alley. The brunch was a BBQ brunch and it was an amazing event thanks to the delicious foods and amazing view. This year, nothing has been made official just yet but even if the BBQ brunch isn't happening, it's still an amazing restaurant. Afterward, the spa at the Marriott Resort where the Vue is located will be having Father's Day specials. After the meal, send dad over to get a massage that will make him feel like a million bucks.
Orange County Restaurants for Father's Day | Orange County Mining Co. | City of Orange
The Mining Company is always a good idea for a good meal. But during Father's Day, the Mining Co. opens its doors for a Father's Day special occasion.  The brunch menu is set for an international celebration with foods from all over the world. After the meal, cure that sweet tooth with a fix-your-own ice cream sundae. Not only will dad love the sundae, you will love it as well.
Orange County Restaurants for Father's Day | Old World German Restaurant | Huntington Beach
Get ready for Father's Day all-you-can-eat brunch Sunday brunch. This brunch is uber special because German foods will take center stage. Some of the foods your dad can enjoy include bratwurst, kraut rouladen, sweet and sour meatballs and some classics like prime rib, slow-smoked pork loin, scrambled eggs, bacon, sausage and even a waffle bar. To drink, dad can enjoy champagne to celebrate all that he does or have a special grapefruit infused hefeweizen beer also known as the "Beer-Mosa". This event requires a reservation but that can be made over the phone or online with ease.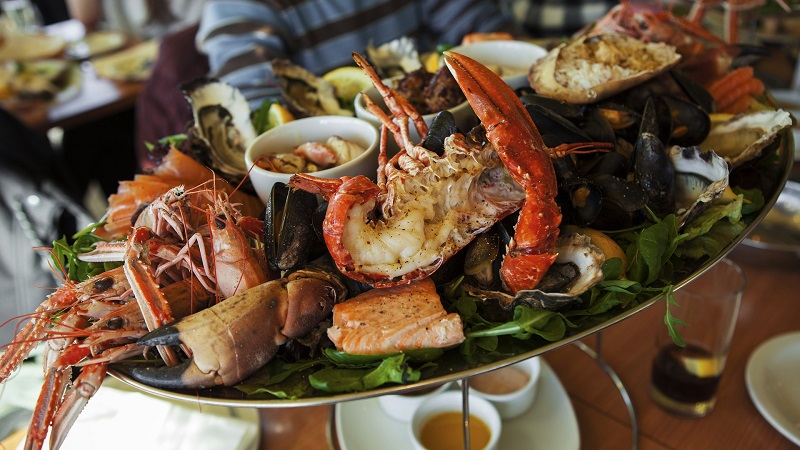 Orange County Restaurants for Father's Day | Oak Grill | Newport Beach
Chef Peter at Oak Grill is hosting a Father's Day dinner that you won't soon forget. The meal is a four-course prix fixe dinner that will include steak and lobster and seasonal sides, slow braised pork belly, and an old-fashioned drumstick for dessert. The event starts at4 pm and goes until close with a children's menu also available. This meal will go above and beyond dad's expectations and make him feel like a king. In fact, he will be eating like a king at Oak Grill.
Orange County Restaurants for Father's Day | Sapphire | Laguna Beach
Another amazing brunch option in Orange County can be found at Sapphire in Laguna Beach. This brunch is a three-course meal with things like BBQ beef brisket toast, tandoori salmon salad, crab and lobster omelette and so much more. The menu is filled with special offerings that will surely have dad feeling like you care about him and his taste buds. Not only will the meal be filled with savory dishes, dessert is looking good as well. Dad can choose from a chocolate mud pie, strawberry-rhubarb crisp or a classic root beer float.