Santa Ana Driving School
The best drivers ed in Santa Ana is Varsity Driving Academy. Varsity Driving Academy is a Santa Ana driving school that goes above and beyond for students. There are services and products available that make learning how to drive in Santa Ana easier for teens and adults. In fact, online driving school in Santa Ana, a free pick-up and drop-off service, and even a concierge package allows you to learn how to drive with as little stress as possible. The goal is to make sure students learn everything they need to in order to become a safe driver. Find out more about Varsity Driving Academy, the best driving school in Santa Ana, below, and then register for classes today!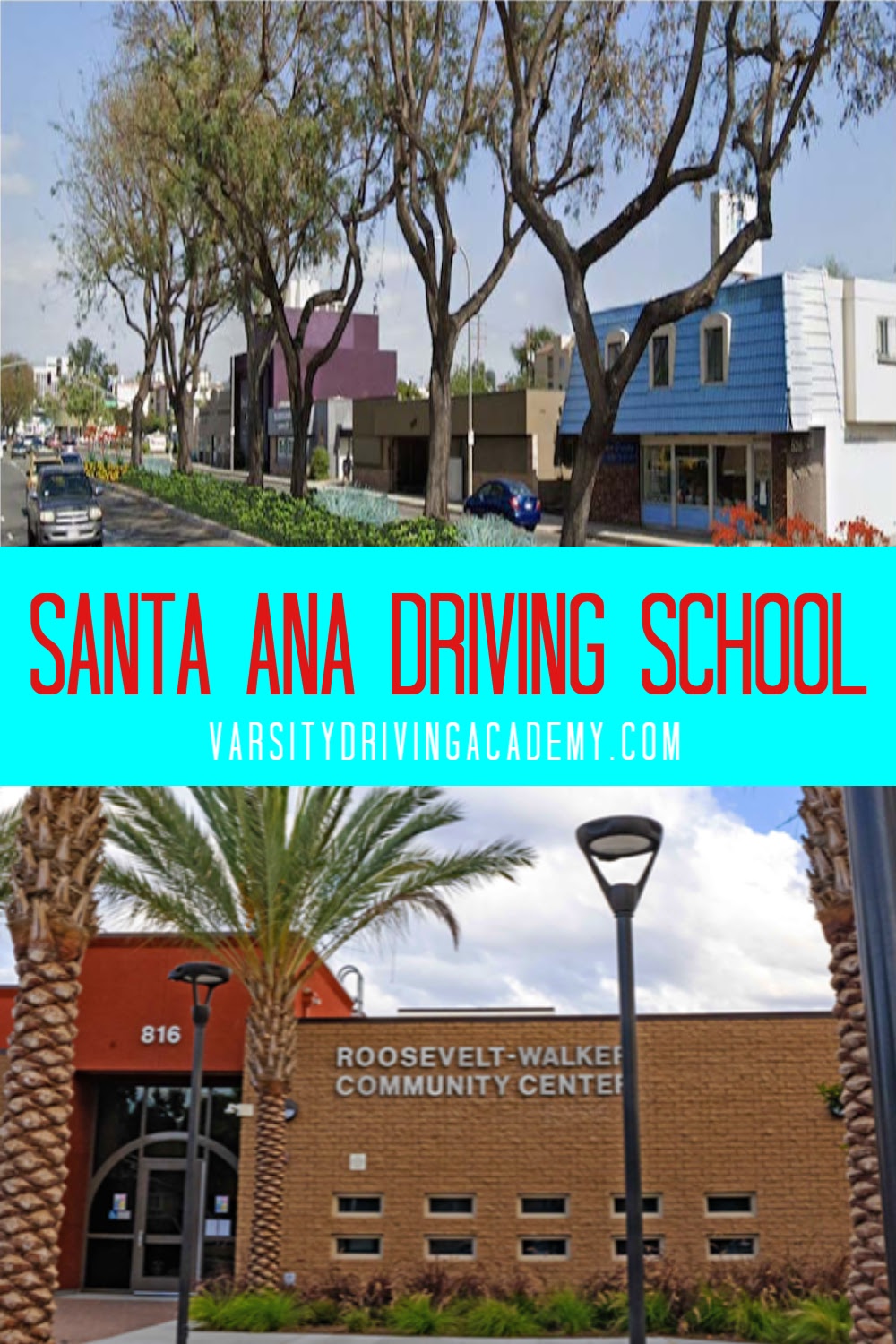 Choose the best Santa Ana driving school for your drivers ed and behind the wheel training so you can pass your Santa Ana DMV test the first time!
Students in Santa Ana can take advantage of a free pick-up and drop-off service for behind the wheel training sessions. 
Varsity Driving Academy Santa Ana Driving School
Online Learning
Driving students in Santa Ana can use Varsity Driving Academy's online driving school. The best online driving school teaches students the basics of driving. Students will learn things like how to read road signs, how to brake properly, how to park safely, and so much more. The goal is to prepare students to pass the written test at the Santa Ana DMV. But also, to ensure students have the knowledge they need to remain as safe as possible while behind the wheel. Students will save their progress every time they sign out of class. They can start where they left off when they return, it's that easy. In fact, the online driving school has become very popular due to how easy it is to create your own schedule. 
Top Rated Driving School in Santa Ana
Varsity Driving Academy has worked very hard to become the top-rated Santa Ana driving school. Students are not only taught how to drive but how to pass the license test and become a safe driver. Online learning is a great way to attend a Santa Ana driving school. However, you could also look into attending a class in a classroom setting. There are also other options like more behind the wheel training sessions, parent/teen driving contracts and so much more. You can even get picked up for your behind the wheel training session and then dropped back off at home afterward.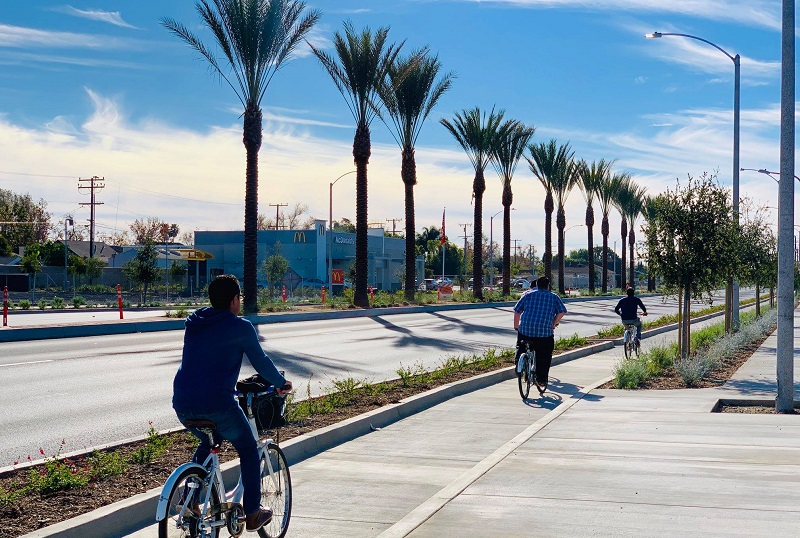 Santa Ana Behind the Wheel Training
Behind the wheel training is something that DMV requires of all students. The DMV requires students to have a total of 50 hours of training with someone over the age of 25 with a license. Students also need to complete 6 hours of training with a certified trainer. That is where Varsity Driving Academy can help. In fact, there are packages that include the behind the wheel training. In fact, students can also add more training hours if needed. The goal is to put everything learned in class to good practice. Students will create good driving habits that help keep them safe as well as others on the roadways. 
Santa Ana DMV Package
The DMV package is the top package from Varsity Driving Academy. This is part of what has made Varsity Driving Academy the best Santa Ana driving School. In fact, this package allows Varsity Driving Academy to make DMV appointments for you, gather the necessary paperwork, and even take you to the final test. This will allow students to use the car they have practiced driving in for weeks during the final test. Call us today to learn more about the DMV package or to ask any questions you may have about the best Santa Ana driving school at (949) 387-4400.
Santa Ana Driving School Popular Products
Varsity Driving Academy Trainer Spotlight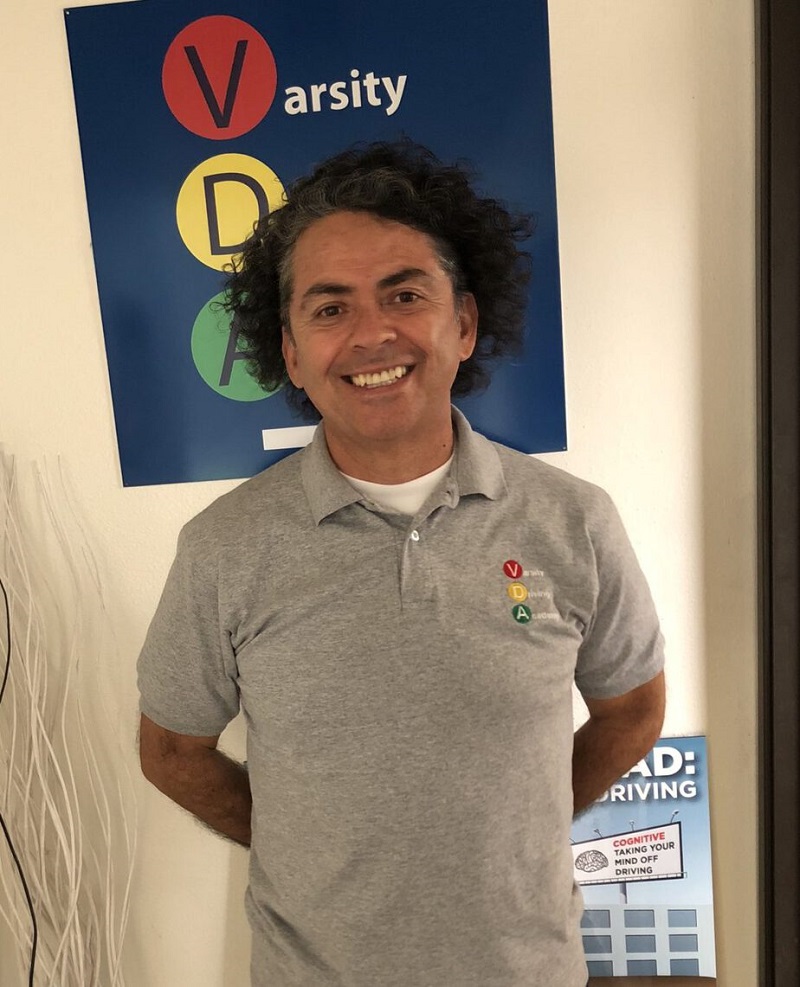 Every trainer at Varsity Driving Academy has been certified to teach. The goal is to make sure you get the best driving lessons in Santa Ana and feel safe. Ricardo participates annually in a School Bus Skills competition where he represented his District and won first place in Orange County and third place in the Southern Region last year (2017). This advanced training develops an understanding of the importance of continuous driver practice and education.
Helpful Links