How to Share the Road with Motorcycles
When the weather starts to get nicer, more and more motorcycles can be seen on the road. Like bicycles, motorcycles share the roads with full-size vehicles. While it is the responsibility of the motorcycle rider to be fully aware of his or her surroundings, vehicle drivers can do their part as well. Drivers need to know how to share the road with motorcycles in order to keep everyone safer on the road. Sharing the road with motorcycles isn't much more than driving defensively and following the rules of the road.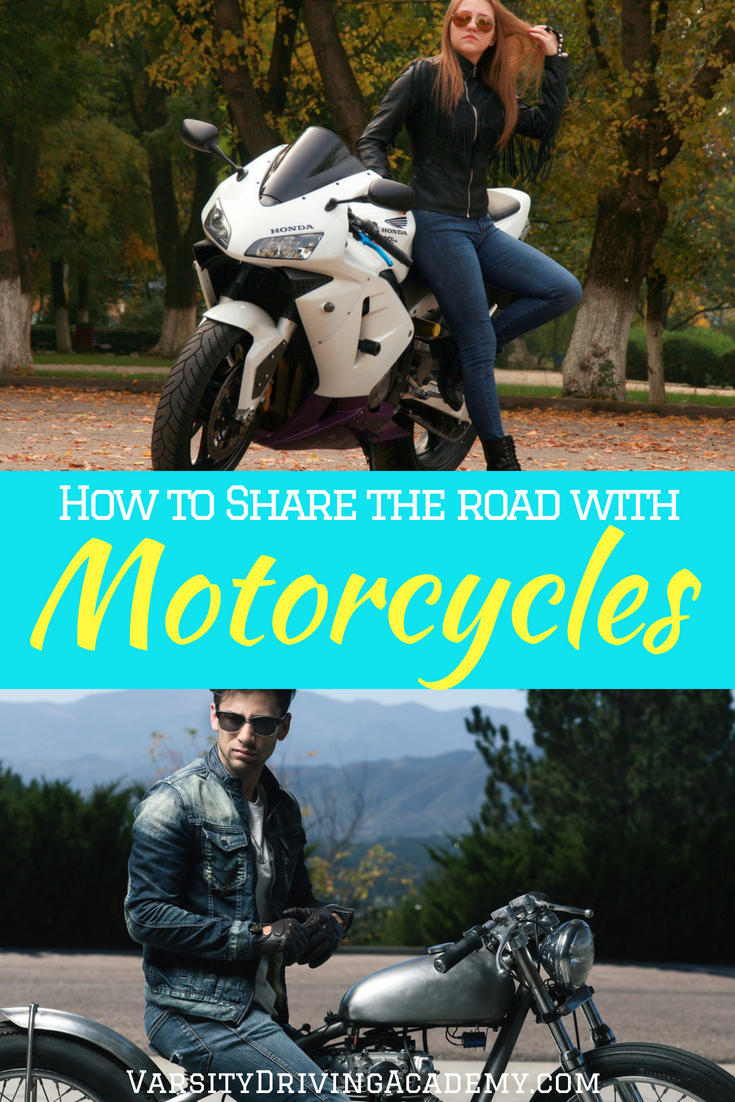 Know how to share the road with motorcycles and avoid causing any damage to your car, the motorcycle, or anyone else on the road.
How to Share the Road with Motorcycles | Signaling
It's always important to signal when you're about to make a turn or lane change but even more so when there are motorcycles on the road. In California, motorcycles can do what they call "lane split" which means they're legally allowed to ride between cars on highways. If you make a lane change without signaling, the motorcycle rider wouldn't know what you're about to do and could be in your blind spot when you do it.
How to Share the Road with Motorcycles | Blind Spots
Motorcycles have a slightly better range of vision than vehicles depending on speed and skill. However, if you're driving a car, your blind spots vary in size but will always be there. It's important to always be aware of your surroundings and check your blind spots as often as possible. Even if you use your signal, it does not give you the right of way to make a move just yet. You need to check your blind spot as well and make sure the space is clear.
How to Share the Road with Motorcycles | Give Them Space
There are some people who see a motorcycle and think that since they don't take up an entire lane that it's ok to pass them in the same lane. However, this is not true, never try to pass a motorcycle in the same lane without switching lanes first. Treat a motorcycle the same way you would another full-size vehicle.
How to Share the Road with Motorcycles | Signals Part Two
Most motorcycle signals are not self-deactivated, meaning sometimes, a signal on a motorcycle might be on for no reason. However, treat that signal as if it is a sign of the rider's intentions. If you approach a motorcycle with a signal on, give it a moment and let them make their move. If no move is taken, even with the coast clear and the proper amount of time, approach a pass with caution.
How to Share the Road with Motorcycles | More Space
If you find that you're behind a motorcycle or on the side of them, give them extra space. In most cases, riders will not brake to slow down but instead just release the throttle and downshift. This means you will not be notified of a coming stop as you would if you were behind a car. Gauge the speed and give extra space so you can react when they do start to slow down.