Spring Break Destinations in Southern California
Southern California is in a unique position to be one of the best spring break destinations. There is a mixture of residents and tourists that make for awesome opportunities all over SoCal. All year long people come to the region for the weather, activities, experiences and more. However, there are two seasons in which southern California shines the most, spring and summer. Spring break is a very popular time of year for southern California. The beaches draw in many of visitors over a short period of time and the attractions draw in even more.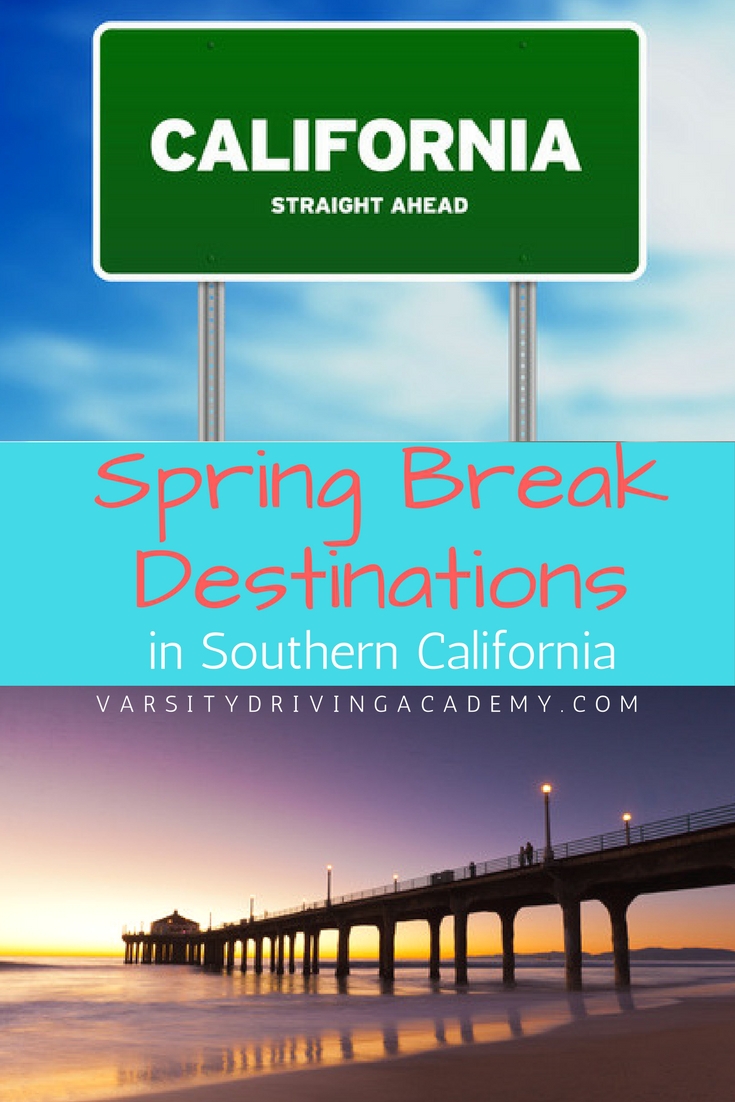 Find the best spring break destinations in southern California for a perfect week of luxury vacation, relaxation and memories you won't soon forget.
Laguna Beach
Many spring break travelers want to head to the beach to set their toes in the warm sand. Laguna Beach is the perfect place for relaxing on the beach. However, there is even more to Laguna Beach than the many beaches. The area is known for its art community thanks to art installations, museums, galleries, and shops. Laguna Beach is perfect for the artsy type as well as the people who just want to relax on the beach.
Santa Monica
People looking for the beach may be disappointed when they come to Santa Monica. The crowds on the beach could be overwhelming for some visitors. Still, there's more to Santa Monica than just the beach. The Santa Monica Pier is an exciting destination in SoCal. There are rides, games, shops, amazing foods and entertainment just about everywhere. It's no wonder there are so many people in the area, it's too much fun to pass up.
Venice Beach
Another staple of spring break is the party on the beach. There is no better party beach in California than Venice Beach. The locals are friendly, the beach is beautiful, and the party never ends in Venice, California. You can rest on the beach, workout in one of the many outdoor gyms, take a walk along the paved path lined with shops and restaurants and even take a boat tour through one of the many canals.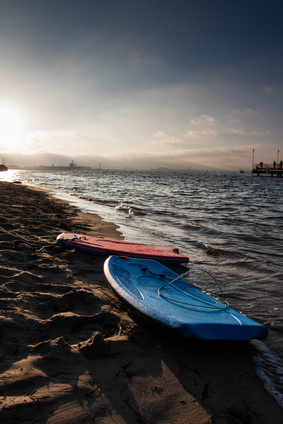 Huntington City Beach
Surfers love Huntington City Beach in SoCal and so will you. There is plenty to do on one of the most photographed beaches in the world. There may even be a scheduled beach event during your visit that will make your stay even more fun. If you want a break from the sand you can take a bike ride on paved trails or enjoy treats nearby. There are also plenty of amenities that will help make your visit comfortable.
Newport Beach
Newport Beach is one of the most interesting scenes in SoCal. The luxurious, rich lifestyle of southern California comes face to face with the laid back surfing lifestyle. You can enjoy the beach or head into town for a glamorous night filled with events and parties just about everywhere. Newport Beach is the perfect combination of luxury and relaxation.
Manhattan Beach
Welcome to the most popular beach and one of the best spring break destinations in SoCal. The beautiful sands lead you right up to the door of some of the best restaurants in the area. There are also a lot of events that will keep you busy all week long. Manhattan Beach is a must for spring breakers planning a trip to SoCal.
Coronado
Spring break isn't just for people, for some, it's the perfect time to be with your dog. Coronado is known for their dog scene and for being extremely laid back. If you want to relax, without interruption Coronado is where you want to be during spring break.
No matter how you want to spend spring break in SoCal, there's something for you. You can relax on the beach, go on a foodie tour, surf, take a boat tour, or hit some rides. Spring break in SoCal is a must addition to anyone's bucket list.