Take The Pledge For Distracted Driving Awareness Month
Our devices are a huge part of our lives, we use them to stay connected to friends and families, watch videos, and post our status. However, when used during the wrong times, our devices can take away life. Devices are our biggest distraction, and while it's alright to be distracted while waiting to be seated at a restaurant, it's not ok to be distracted while driving. There's no way you can safely use a device while behind the wheel, and April is the month to take a pledge. A pledge to ensure safe driving practices, a pledge to put our devices down while driving, a pledge to remain focused while driving.
Though taking a pledge is only one way to show support; here are a few different ways to demonstrate your dedication to the pledge.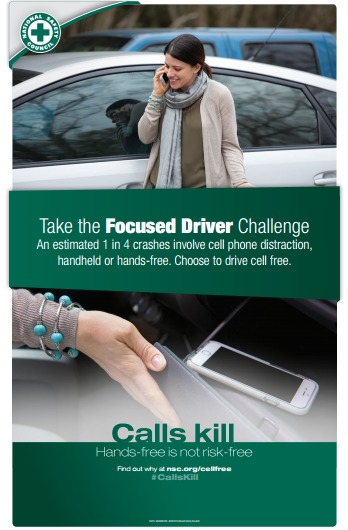 Facebook
Our lives are shared on facebook everyday, now let's use facebook to save lives. Take the pledge and share it on facebook. Tell your reasons for taking the pledge and tag a few friends who you want to take the pledge as well as the National Safety Council. Use the hashtag #CallsKill and be part of the movement.
Pics or it Didn't Happen
Take a selfie holding a piece of paper with the hashtag #CallsKill and post it on our Facebook page. Show your friends just how serious you are about taking the pledge and that they can't expect you to answer your phone while you're driving.
Dedicate
Tell us if there is someone in your life that you are living for, maybe your parents or your children. Take the pledge and dedicate it to someone you care about, because they care about you as well. Send that person a message on social media telling them that you've taken the pledge because you love them. Make sure to use the hashtag #CallsKill and let others see why your distracted driving won't be the cause of death for someone else.