Tesoro High School Rankings and Reviews
Not only do students from Las Flores attend Tesoro High, students from Ladera Ranch do as well.  Having two communities of students attending one high school could make things difficult, but the Tesoro High School rankings tell a different story.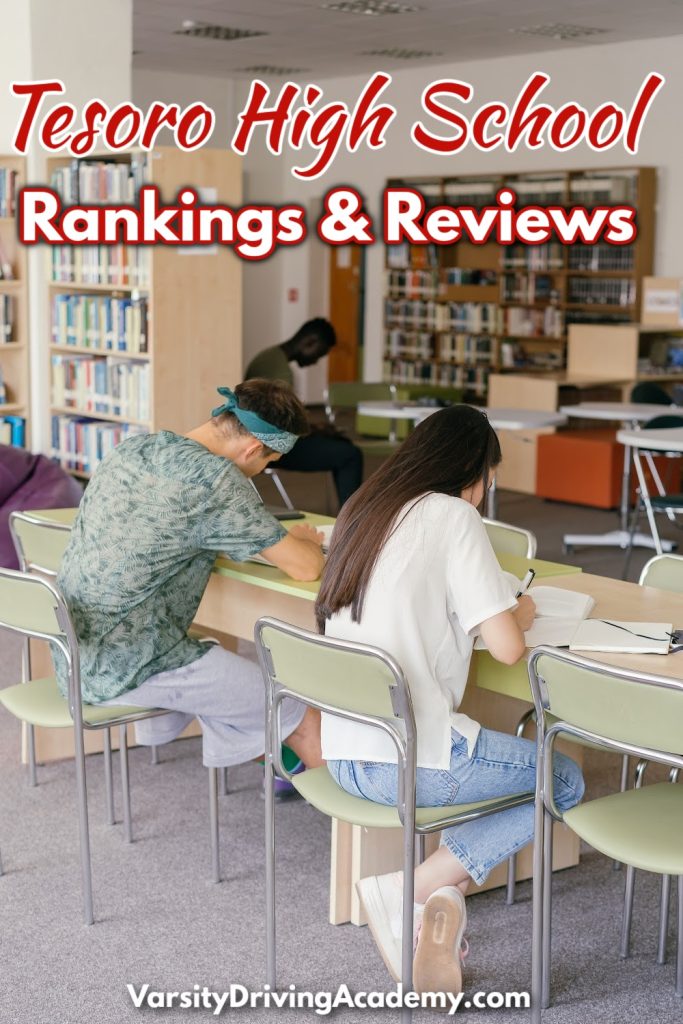 There are six high schools in the San Juan Capistrano School District, one of which is Tesoro High School. While most schools only serve one community, Tesoro is a high school that serves two. Tesoro High School rankings show that this high school knows how to handle the number of possible students they receive without any issue.
Tesoro High School Rankings | Academics
When a school is ranked, one of the most important deciding factors is test scores. The test scores students receive on average at a high school determine how well those students are being educated.
At Tesoro High School, Students are testing over 40% higher than other students in California. Those test scores also show that 63% of students who graduate, do so with UC/CSU entrance requirements.
Out of all students, 98% graduate from Tesoro High School, which is almost 10%more than average. Another thing parents want to know is about advanced courses. Tesoro High School has almost 30 different advanced courses.
The majority of the advanced courses at Tesoro High School are STEM courses. STEM stands for Science, Technology, Engineering, and Math.
Tesoro High School Rankings | Equity
In order to rank the equity of a school, the entire student body must be broken up into categories. Once we have those categories, we take a look at how each student group performs during testing. For example, Tesoro High School low-income students test above the state average compared to other schools.
However, students with disabilities are testing only 10% higher than other schools. While that difference may seem big or small to some, there is always room for improvement. The majority of the student base is testing well above the state average, which means the school is capable of that improvement and may do so over time.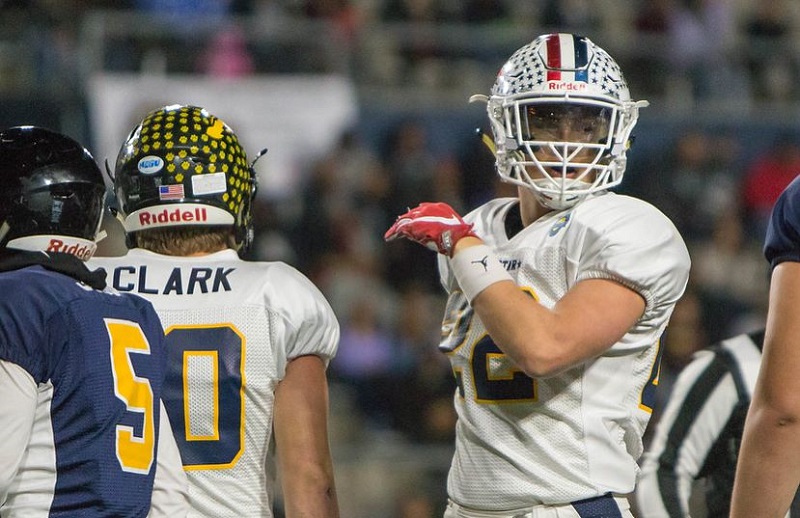 Tesoro High School Rankings | Environment
The environment of a school is important as well. The surroundings of a school can help a student grow in ways that just can't be taught. Tesoro High School is made up of 71% White students, 12% Hispanic, 8% Asian, 5% two or more races, 2% Filipino, and 1% Black.
Unlike most schools, Tesoro High is split right down the middle, male and female. But most importantly, the ratio of students to teachers and students to counselors must be considered. There are 28 students per 1 teacher and 2327 students per 1 counselor.
While those numbers are above the state average, so is the percentage of teachers with 3 or more years of experience. In fact, 94% of teachers employed at Tesoro High School have more than 3 years of experience.
Tesoro High School Rankings | Varsity Driving Academy
Varsity Driving Academy is the best driving school in Orange County. Students from Tesoro High School are eligible to attend Varsity Driving Academy either in class or online. With online learning, students can create their own schedules and learn on their own time.
Once the basics have been learned and the student has received a driver's permit, behind the wheel training can begin. At Varsity Driving Academy, students have the ability to sign up for free pick-up and drop-off service.
There is even a DMV package which includes a ride to the DMV for the final exam, and Varsity Driving Academy will handle everything from the DMV on behalf of the student. These are only some of the things that help make Varsity Driving Academy the best driving school in Orange County.