Where to Attend High School in Orange
Orange County is filled with many different cities and towns. Depending on which city or town you live in, you will go to a different high school. For teens who live in Orange, California, there are a couple of different high school options like Modena High or Orange High. The question is, where to attend high school in Orange? The answer lies with where your house in Orange is located as they have divided up the city.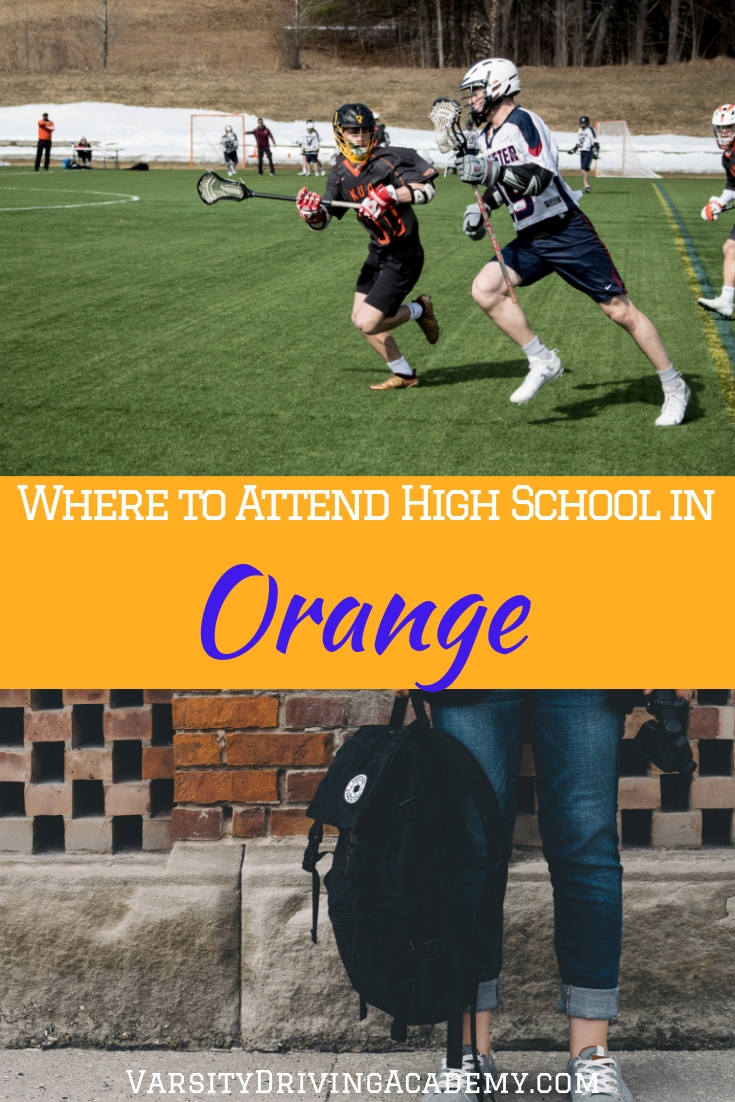 Where to attend high school in Orange depends on where you live and if you live within a specific boundary set by the school district.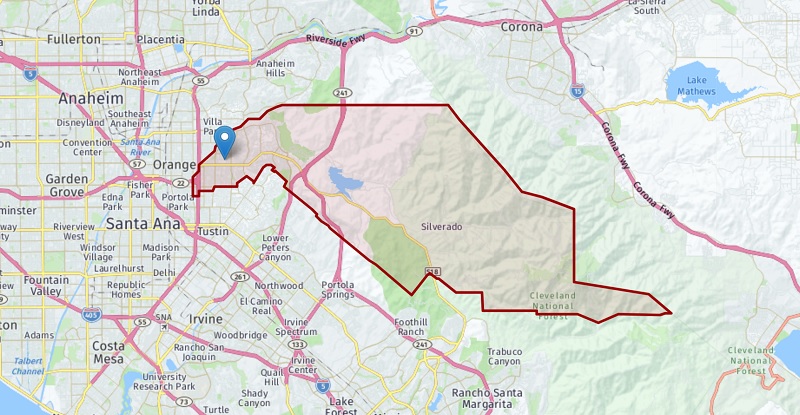 Where to Attend High School in Orange | Modena High School
Orange is an interesting city as most of its borders are outside of suburban areas. The best way to describe it is to simply look at the boundaries set by Modena High School. In the city, the boundary starts at the corner of E. Santa Clara Ave. and N. Tustin Ave. where it follows Tustin Ave. up to E. La Veta Ave. From there, it makes a diagonal line up and over to the freeway. The boundary then follows the freeway up to Chapman Ave. then makes another diagonal line over to N. Cannon Street. The boundary gets a little fuzzy here but ends up on E. Mabury Ave. where it cuts across the city and into Cleveland National Forest. As seen above in the photo, the boundary comes out of the forest and that makes for it's total boundary.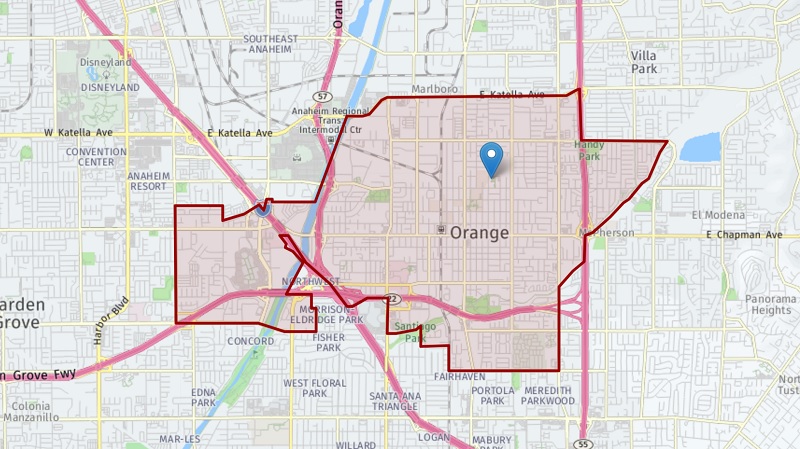 Where to Attend High School in Orange | Orange High School
Unlike Modena High, Orange High School is more in the city and therefore, takes care of the majority of the teens in the city. Starting from the corner of Garden Grove Blvd and Haster Street, the boundary follows Haster up until E Simmons Avenue. Following E. Simmons Avenue, the boundary heads over to S Lewis Street then follow S. Lewis Street down to W Compton. The boundary then shoots over to the 5 freeway only to stop at State College Blvd. After taking a weird turn, the boundary then follows along Decatur Street until it gets to the Santa Ana River. The boundary then follows the river until it gets to W Katella Avenue where it follows Katella for quite a while. The boundary then follows the Costa Mesa freeway down to E Collins Avenue down to Roberto Street. This is where the two boundaries meet and follow each other down to E Chapman Avenue, and back along the Costa Mesa freeway. There is a diagonal cut across the city to S Tustin Street. After Tustin Street, the boundary follows E Santa Clara Avenue over to Lincoln Avenue. There are a few more zig-zags until the boundary meets back up where we started.