How to Drive Around Road Construction
If you live in California, chances are you are more than familiar with construction zones on the roadways. Seems like roads are always expanding, improving, being fixed, or being added and that means, a lot of construction zones. We don't have much of a choice when and where construction zones pop up but we do have a choice as to how to drive around road construction.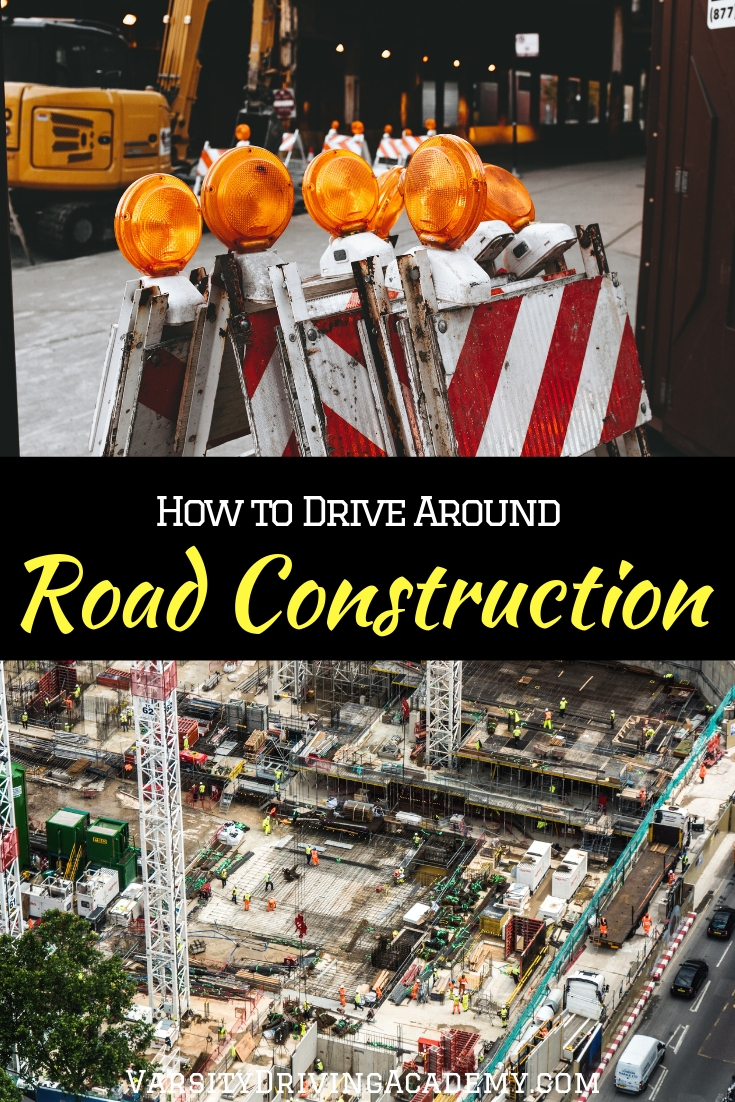 Make sure you know how to drive around road construction so you can keep yourself and the men and women working on the roadway safe.
How to Drive Around Road Construction | Cool The Rage
Road rage is something many people experience while on the road. But when we get hit with road rage we often throw the rules of the road out of the driver side window and that could be dangerous, especially in construction zones. Be patient with the road workers, they are just doing their jobs and trying to do it safely. If they have a flagger, pay attention to him or her, follow the directions they give you to the best of your ability.
How to Drive Around Road Construction | Unexpected Dangers
The last thing you would expect on the roadway is a cement truck pouring cement on your car or a construction worker driving a truck into your pathway from seemingly nowhere. These things are only some of the things that could happen in a construction zone and why we need to drive slowly. The idea would be to drive slow enough to react safely to anything that happens.
How to Drive Around Road Construction | Don't Be That Person
Merging is a process that takes time, while it shouldn't take more than a minute, precious seconds count while driving 65 MPH. Don't be that person who sees the signs about a lane closure ahead, then waits until the very last second to merge over so that you can get as far ahead in traffic as you can. Remember, everyone is trying to get by and getting one, two, three or four cars ahead of where you would be if you merge when you first see the sign isn't going to do much for your time. What it will do is put you at risk of an accident, spending a lot of money on damages, or even hurting a construction worker. Weigh the odds and figure it out now that a few car lengths in traffic are not worth your life or the life of others.
How to Drive Around Road Construction | Defensive Driving
Varsity Driving Academy teaches defensive driving as the only way to drive, in every situation. Defensive driving is even more important around construction zones. Keep a safe distance between you and the car in front of you, be aware of all of your surroundings, and drive slow enough to have safe reactions to the unexpected. By doing this, you will keep construction workers and yourself safe.
How to Drive Around Road Construction | Plan Ahead
Technology has made it possible to discover planned construction zones as soon as they pop up. If you are taking a long distance trip or even a short distance one, check for construction zones. If you're in a hurry, knowing where those zones are could help you avoid having to drive by them altogether. If you simply can't avoid the construction zone, you could leave earlier than normal and add the delays into your schedule. This will not only help you get to where you want to go on time, but it could also help you avoid all of the above.