How to Drive with Limited Visibility
There are many things that can get in the way of a clear view while driving. Snow, heavy rain, fog, hail, all of these things can make it hard to see where you're going. That doesn't mean you can't still drive in these conditions. You just need to know how to drive with limited visibility and stay safe while doing it. Once you've learned how to do this you can drive safely a number of conditions.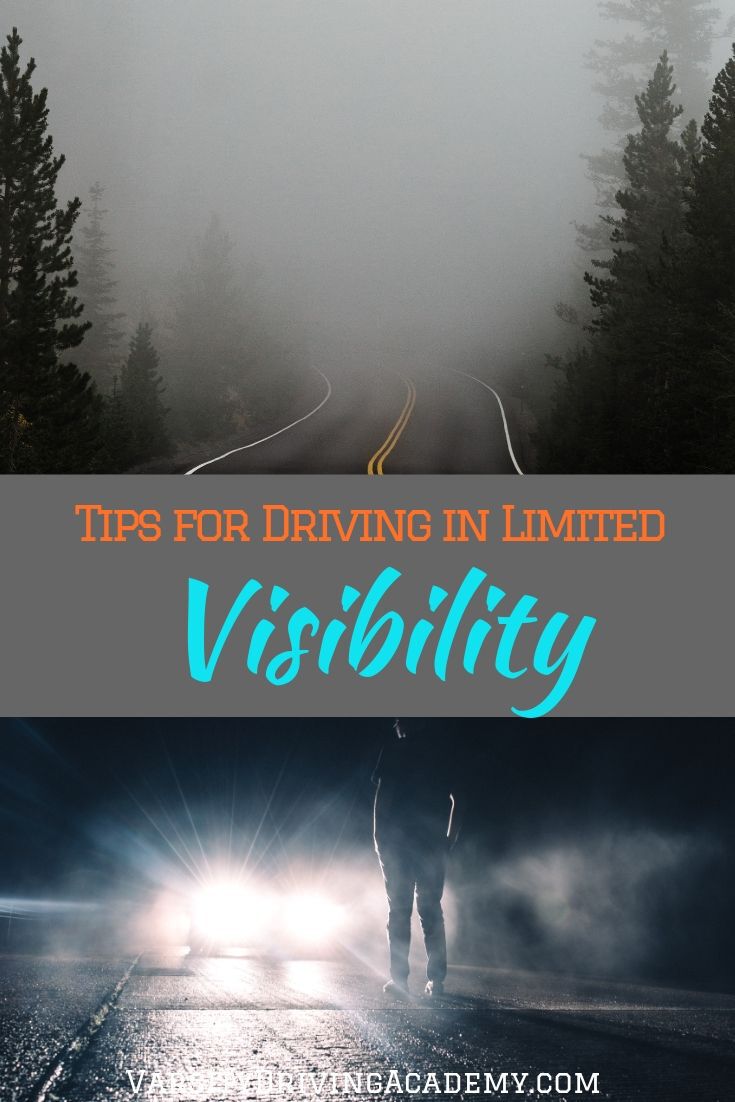 You can learn how to drive with limited visibility so that you can keep yourself safe and avoid an accident due to your visibility.
Fog
Fog can get really thick and that will make it hard to see while you're driving. Some people's first instinct is to turn on their high beams in order to see through the fog. This is a big mistake. Fog is moisture and moisture reflects light. If you turn on your high beams in the middle of thick fog it will make the fog seem even thicker. The only way to drive safely in heavy, thick fog is to slow down, turn on your regular headlights, and focus on the road in front of you. Another trick would be to turn up your other senses. Turn down the radio, hold the conversation and slightly roll your window down. This will allow you to listen for traffic near and around you.
Heavy Rain
Driving in heavy rain isn't as bad as driving in heavy fog, as far as your sight is concerned. But there are other dangers that come with heavy rain. Oil spills on the roadway will come out more when it rains so drive slowly. Still, puddles of water could also cause danger. Not only could you hydroplane but you could also splash water up onto the car behind you making it hard for them to see as well. Avoid those puddles as much as possible. The best way to do this is to simply follow in the tracks of the car in front of you. That way you will be alerted of the standing water ahead of time. If you do hydroplane, do not brake, just take your foot off the gas and keep the car as straight as possible.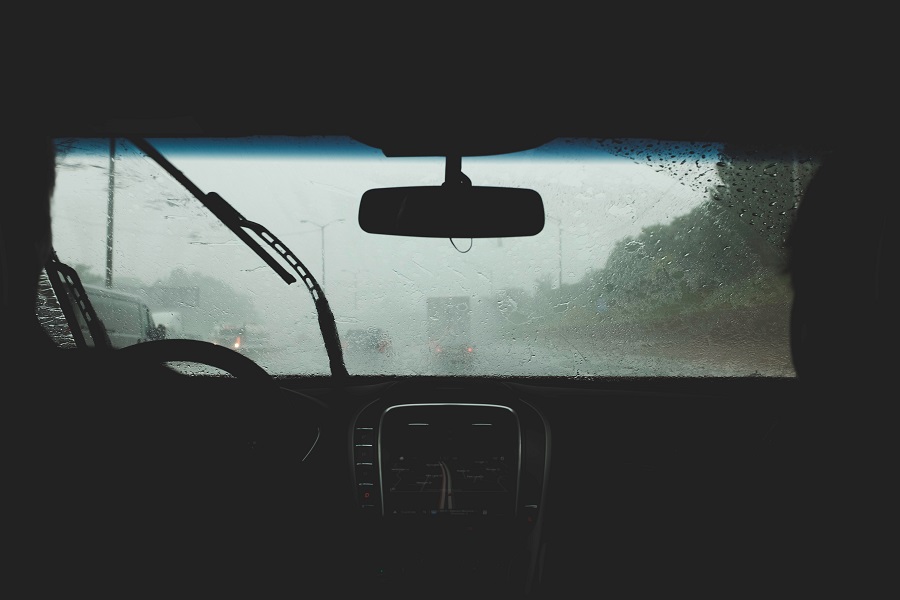 High-Beams
You could also get blinded by someone else's high-beams. This often happens while driving on a long, dark stretch of road in the middle of nowhere. Although it could happen just about anywhere. If an oncoming car has their high-beams on, flash yours once as a reminder to turn them off. Hopefully, the other driver is paying attention and will turn them off. You will need to look to the right-hand side of your line, focus on the white line.
This will allow you to use the white line as your guide so you don't leave your lane. But looking at the white line will also put that oncoming car in your peripherals so you can still see what it is doing. Do not try to turn on your high-beams out of anger or frustration. This will only make it so you can't see because of their high-beams and they can't see due to your high-beams. Two cars, driving towards each other, with drivers who can't see is a recipe for danger. 
More Tips For Visibility
There are a few things you could do to make sure you have clear visibility. Make sure your windows are always clean. This is not a cosmetic issue, it is a safety issue. You should never load cargo in your car to a point where you can't see through your rear window. Your windows could have frost on them in the mornings, use your defroster until your windows are completely clear before driving. You should also wear sunglasses or use your visor if the sun is blindingly bright. These are all things that could help you learn how to drive with limited visibility.