November 2017 Things to do in Orange County for Teens
The holiday season has begun in Orange County and everyone is feeling the holiday cheer. Decorations are being hung, lights are being lit and entire communities are getting out to celebrate. Many people are looking for November 2017 things to do in Orange County to help them celebrate, shop, eat, and enjoy the company of neighbors and friends. Families aren't the only ones enjoying the November events in Orange County. Teens are getting out there to feel everything the holidays have to offer.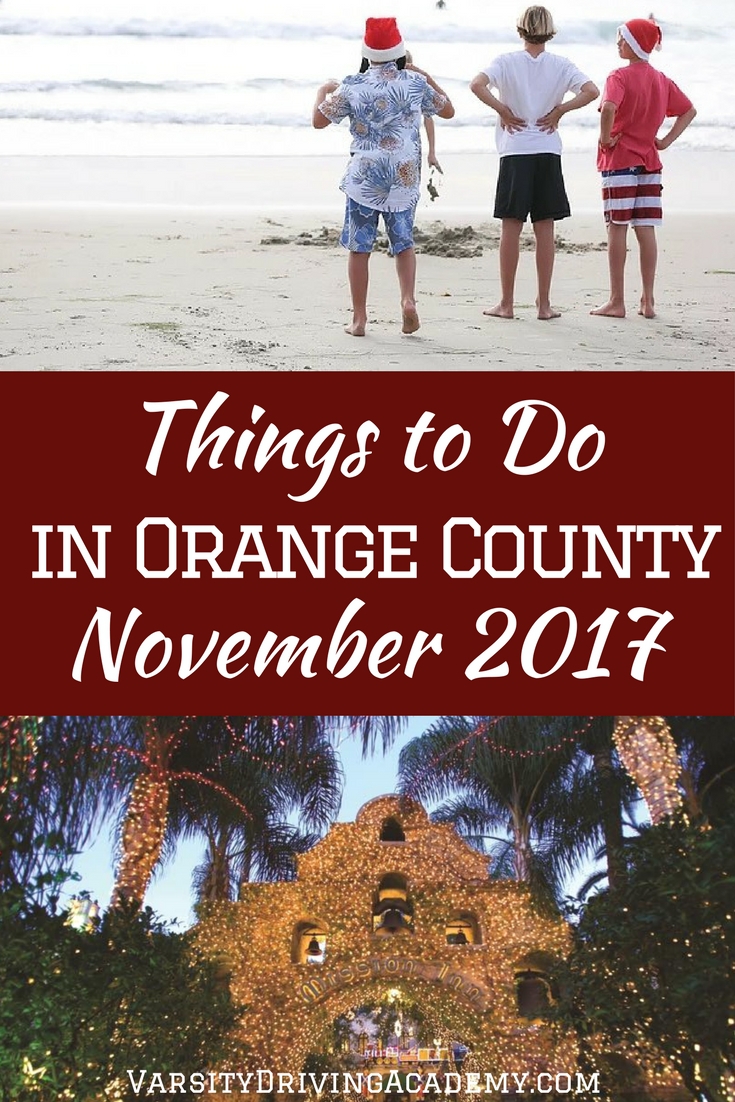 November 2017 things to do in Orange County all come with a little holiday spirit to help ring in the season of family, friends, and neighbors.
November 2017 Things to do | Skating Under the Stars | Irvine Spectrum Center
The Giant Wheel Court plays host to one of the best ice skating rinks in Orange County. Tickets are $20 per person with options for helmets or special socks as well. What makes this rink so special isn't just the giant wheel that sets the backdrop, or the magical lighting that keeps the party going. Instead, the special Thursday events make the experience even better. Every Thursday is a different theme that guests can use to decide on what to wear as they skate.
November 9 | Anaheim Ducks Night

November 16 | Ugly Sweater

November 30 | Crazy Christmas Hats

December 7 | Reindeer & Red Noses

December 14 | Christmas Jammies

December 21| Jingle Bells & Santa's Helpers

December 28 | New Years Sparkle

January 4 | Thursday Night Football
November 2017 Things to do | Surfing Santa Competition | Dana Point
Surf competitions are common in Orange County courtesy of the great surf. But during November, surf competitions get even better with men, women, and children dressing like holiday characters. This surf competition is on November 18-19th at Salt Creek Beach and proceeds will go Surfers Healing.
November 2017 Things to do | Plymouth Rock N' Run 5k | Anaheim Hills
Take a run to help build that appetite on Thanksgiving morning at Yorba Regional Park. There will be a 5k, 10k, and a new 10-mile course for runners, joggers, and walkers to choose from. At the finish line will be a festival with a silent auction, a costume contest, food and so much more. Registration costs range from $20 to $40 per person and proceeds will go towards the biggest spinal-cord injury research facility in the country.
November 2017 Things to do | Turkey Trot | Dana Point
Another option for a morning run in Orange County before Thanksgiving dinner is the Turkey Trot in Dana Point. This event is the largest run event on Thanksgiving day in California. The run path will take participants through some of the most beautiful parts of Orange County with beaches, cliffs, and coves all making up the backdrops. There will be kids Gobble Wobble, 5k, and 10k options and all participants will get a shirt and a medal upon finish.
November 2017 Things to do | Festival of Lights | Riverside
The Mission Inn Hotel & Spa is getting ready for one of the most popular events in the area. Altogether there are more than 4 million LED lights 400 animated angels, elves and other characters and so much more. This event is such an amazing way to celebrate the holiday season that USA Today has named it the best holiday festival in the country. There will even be a 15-minute firework show during the festival's run from November 24th through the first week of January.