Students in Newport Beach who want to receive a driver's license must find places where to take driving lessons in Newport Beach. There is only one driving school where students can get the best service from certified trainers who have years of experience. Varsity Driving Academy is where you can take your driving lessons in Newport Beach.
Driving Lessons in Newport Beach | DMV Requirements
Varsity Driving Academy is where to take driving lessons in Newport Beach to ensure you get the best driving school in Orange County experience. The DMV is the arm of government that you will deal with when it comes to anything that falls into the motor vehicle or vessel categories.
In fact, the DMV is the only place to get a driver's license in California. However, you will need to complete steps that have been set by the DMV to get a driver's license. These steps are meant to ensure that you understand driving laws, develop safe driving habits, and know how to follow the rules of the road. Those requirements are as follows:
Attend a driving school and complete the course
Apply for a learner's permit and pass a written test at the DMV
Practice driving with a certified trainer as well as with a parent or guardian over the age of 25 with a driver's license
Apply for a driver's license and pass a driving test at the DMV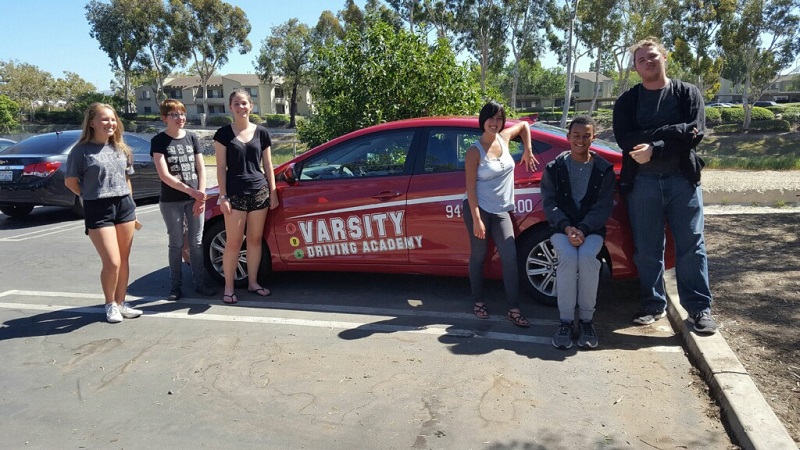 The Course and Written Test
Varsity Driving Academy is where you can take driving lessons in Newport Beach. You will gain access to online courses, certified trainers, and defensive driving courses that will help turn you into a safer driver. The goal of Varsity Driving Academy is to teach you the basics of driving as well as defensive driving.
However, another goal is to help increase the odds of success as much as possible. In fact, many students have been prepared to pass the written test as well as the driving test at the DMV. The written test is designed in a way that requires you to read every part thoroughly.
You may get a question like, "What do you do at a red light?" and then another question later that is like, "How do you know if you need to stop at a traffic light?" Varsity Driving Academy is ready to make sure you know how to answer these questions properly.
Newport Beach Behind the Wheel Training
The most important aspect of learning how to drive in Newport Beach is behind the wheel training. This is the step that allows you to get a hands-on feel of what it is like to drive defensively and safely. Varsity Driving Academy ensures that you are alone in the car with a certified trainer.
The goal is to create an environment in which you feel safe to ask questions free of judgment. You will also have access to a free pick-up and drop-off service for each session. A certified trainer will pick you up and start the training session. You will also get dropped off at home after the session is done.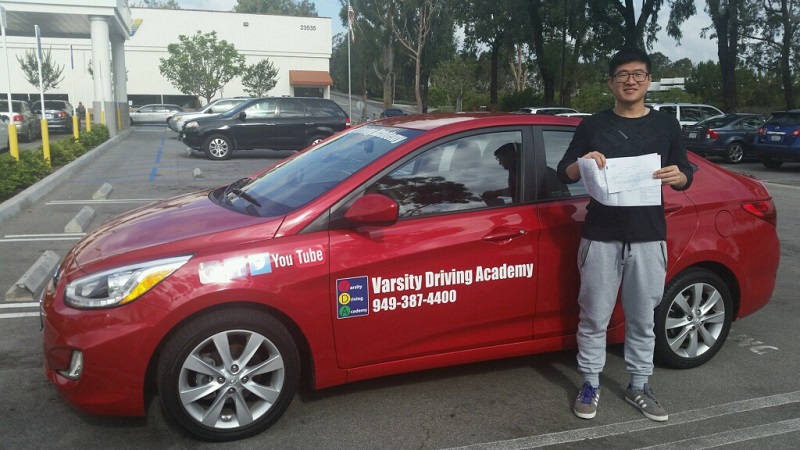 Defensive Driving
Defensive driving is a driving tactic that you can learn when you take driving lessons in Newport Beach. Defensively driving is something that you improve upon with experience and only through experience. However, it is important to get the basics and learn what you need to practice driving defensively.
For example, years of driving experience can teach you what to look for in other drivers. You begin to guess correctly what they will be doing. You can absolutely tell when a car is about to try and change lanes or when it is time to slow down. But these things are learned over time, you just need the groundwork to be laid by a Varsity Driving Academy trainer.
You can learn more about Varsity Driving Academy driving lessons in Newport Beach. In fact, you can even register for classes today and get started with learning how to drive online in Newport Beach today!
Newport Beach Driving School Popular Products