Where to Take Your Irvine Driving Lessons
Driving lessons are an important part of getting a driving license. In fact, teens must pass a driving course to apply for a driving license in California. However, there are many different options for getting your Irvine driving lessons. The goal is to find the best of the best to ensure you get well educated, feel safe during your training sessions and so much more. Luckily, the answer is easy, Varsity Driving Academy.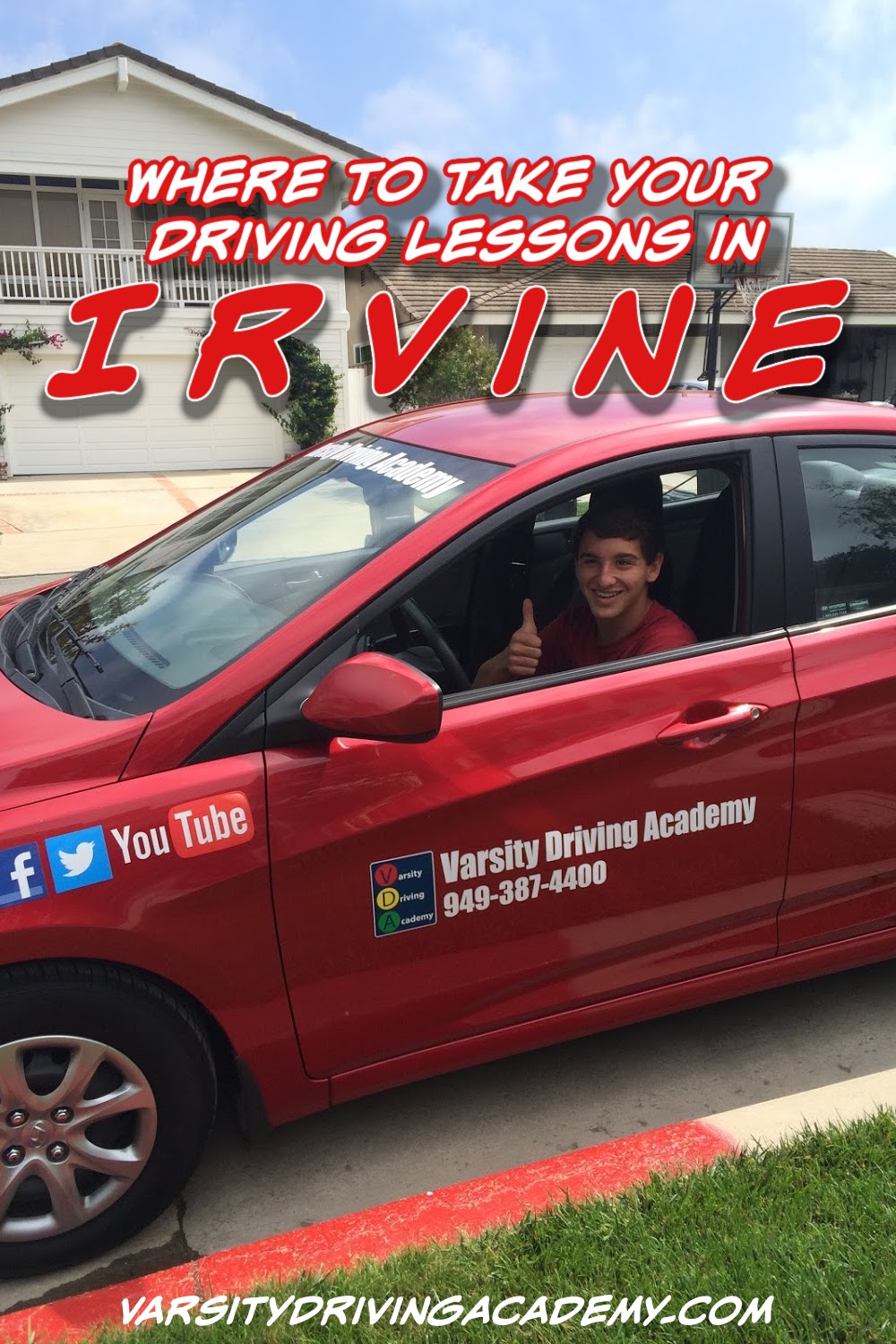 Varsity Driving Academy offers the best Irvine driving lessons for teens and adults who want or need to pass through Irvine drivers ed.
Irvine Driving Lessons | DMV Requirements
The DMV has set requirements everyone must meet to apply for and receive a drivers license. These requirements are meant to ensure that you understand driving laws and that you have the capacity to be a safe driver. In fact, these requirements are for your safety and for the safety of others. However, you are in full control of a vehicle that could cause a lot of damage to buildings, other cars, and people. Therefore, the following requirements must be met before you can drive off into the sunset:
Attend a driving school and complete the course
Apply for a learner's permit and pass a written test at the DMV
Practice driving with behind the wheel training and with a parent or guardian over the age of 25 with a license
Apply for a drivers license and pass a driving test at the DMV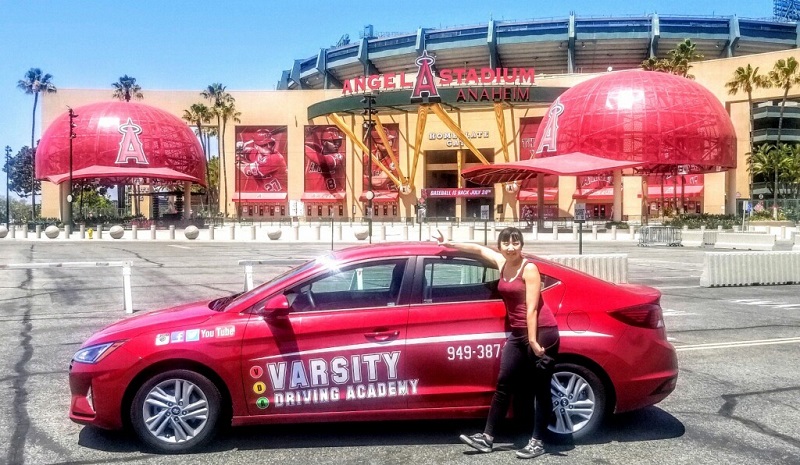 The Course and Written Test
Varsity Driving Academy offers the best Irvine driving lessons for both teens and adults. You can learn the basics and the laws either in a classroom or online. However, online driving school in Irvine allows you to create your own schedule. You will be required to follow a set schedule if you choose to use the in-class option. However, both courses cover the same topics and you will get the same education no matter which option you go with. The goal of these courses is to provide an education that sets you up for success while driving but also when taking the written test at the DMV.
Irvine Behind the Wheel Training
Behind the wheel training is a particularly important step in the Irvine driving lessons procedure. Students must pass through training with a certified trainer. Varsity Driving Academy is where to take your Irvine driving lessons because the staff is ready to go above and beyond. For example, each session is one on one with a certified trainer. In fact, the learning environment is completely free of judgement which allows you to feel safe in asking questions or making mistakes. You can also take advantage of a free pick-up and drop-off services. A certified trainer will pick you up from home, work, or school and start the training session immediately. You will then get dropped off at home after the session is complete.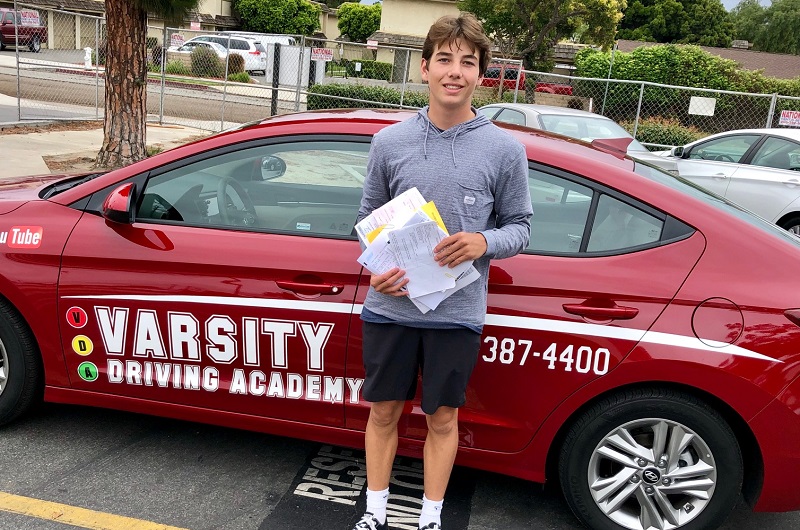 Defensive Driving
There are a few different driving techniques that people employ when on the road. However, defensive driving is the safest technique. Defensive driving is when you anticipate what other drivers may do, stay aware of all your surroundings, and are ready to make any maneuver necessary to avoid causing damage or injury. Varsity Driving Academy is where to take your Irvine driving lessons because defensive driving is included for free. Some schools in the area charge for defensive driving lessons instead of including it for free in the package.
You can learn more about Varsity Driving Academy and register for classes today. In fact, you can get started learning how to drive online today if you so choose. Call Varsity Driving Academy today with any questions at (949) 387-4400.