Things to do in October 2018 in Orange County
Orange County never has a shortage of events and October is no different. There are many things to do in October 2018 in Orange County. Many of the events are family-friendly but all of them have a bit of spookiness to them. Depending on how scared you want to get, you can decide on which events you attend. No matter which ones you choose to attend and which ones you don't you will be sure to have a great time.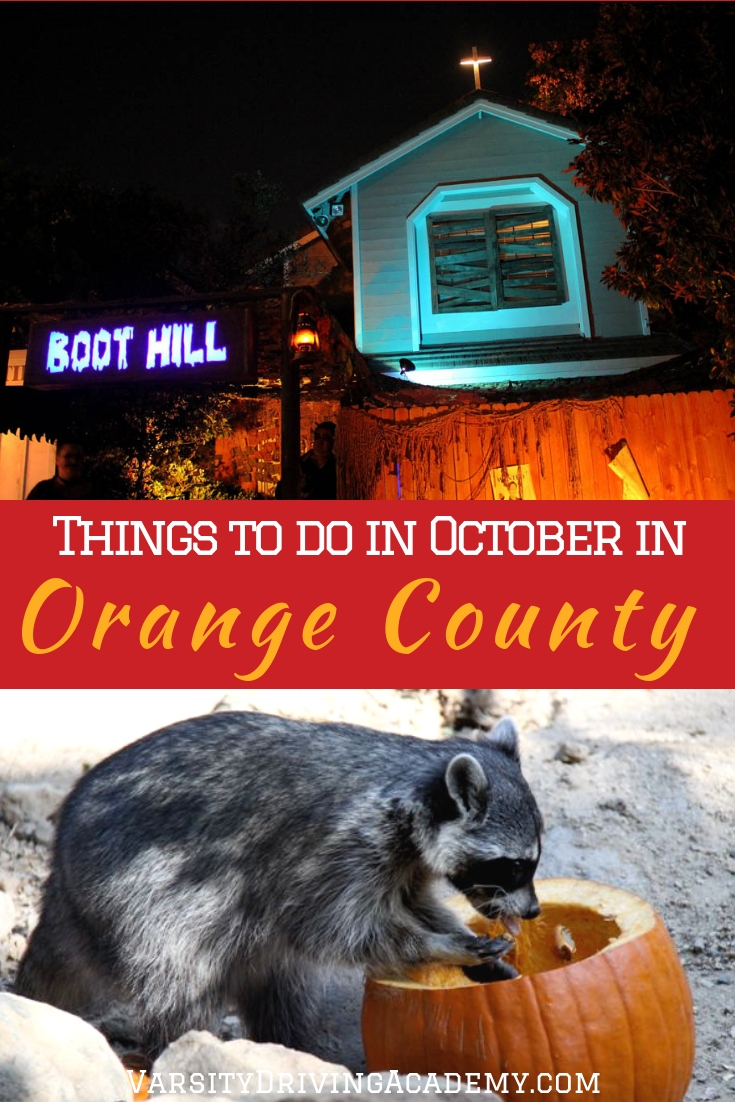 Figure out which of the best things to do in October 2018 in Orange County and kick off the holiday season with a spooky bang.
Tustin Tiller Days | October 5-7
Since 1957, Tustin has been hosting an annual event that focuses on the celebration of the local agricultural heritage and it has become one of many things to do in October 2018 in Orange County. This event is a chance for people to get out and learn about their surrounding community. Beyond that, this event is a chance for smaller non-profit organizations to educate others on their causes and raise funds. There is no fee to enter the event and everyone is invited to learn, have fun, and lend a helping hand to others.
Boot Hill | Oct 12-28
Irvine is known as one of the safest places to live but not for the residents at 16 Goldenrod. Every Halloween season, this home is taken over by the spirits of Boot Hill. The spirits transform the home at 16 Goldenrod in Irvine, California into a church and cemetery. You're invited to come on select nights to meet the ghost of Jedediah Smith but beware, Smith is looking for revenge and you could be caught in the crosshairs.
Silverado Days | Oct. 19-21
For a day out in the sun head over to William Peak Park for Silverado Days. This weekend-long event is filled with family fun including games, rides, contests and so much more. The best things to do in October 2018 in Orange County have the most fun which can be found during the games like a pie-eating contest, arm wrestling championship, a hog calling contest, a men's leg contest and so much more. The event is free to attend and even the parking is free, just don't forget to enter one of the many different contests. Who knows, you may walk away a winner.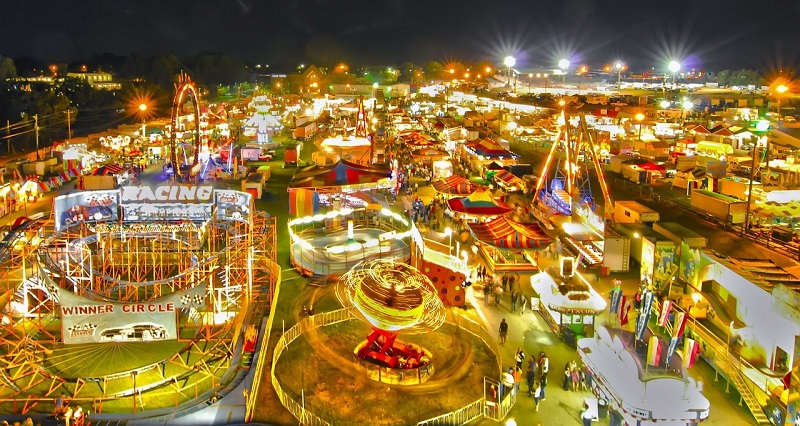 Annual Historical Cemetery Tour | Oct. 20
Every year, the Santa Ana Historical Preservation Society hosts a special tour. This tour isn't your average tour, this one takes you through a cemetery filled with actors. The actors come from Orange County High School of the Arts and they act out different scenes from the early history of Orange County. It is recommended to bring comfortable walking shoes and an open mind for the history of Orange County.
Halloween Zoo-tacular | Oct. 27
The OC Zoo is transforming for Halloween! This event is for everyone of every age. During the Halloween Zoo-tacular, kids can go trick-or-treating, take part in crafts, and enjoy fun games. For children 12 and under, there will even be a scavenger hunt! If your child is one of the first 100 children to enter the zoo, in costume, they will receive a free gift.