Tips for Driving with Pets to Reduce Distractions
Many of us know that for teen drivers, reducing distraction is important. One of the best ways to reduce distractions is by making sure teens don't drive with friends in their cars but what about pets? Pets are friends and often times, less controllable than human friends. But there are times when we need to drive with pets in the car. Using the best tips for driving with pets could help keep you safe when those times arise.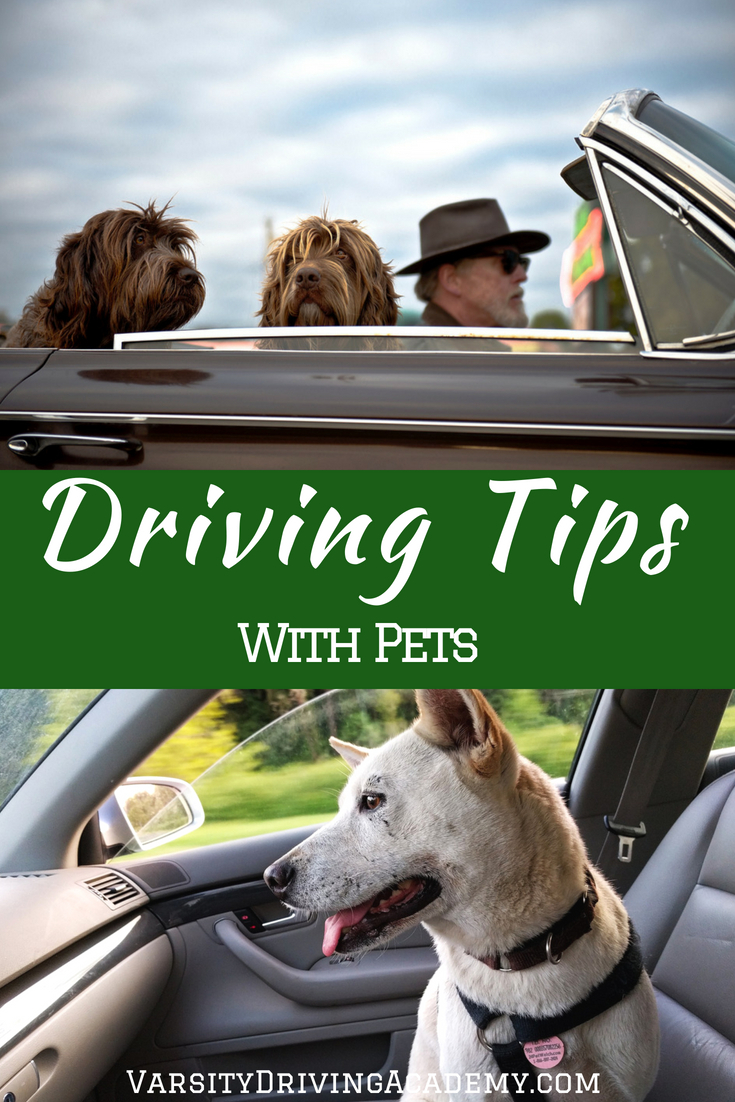 Use tips for driving with pets to make sure that you don't run into any safety issues when you need to take your best friend with you.
Tips for Driving with Pets | Practice Makes Perfect
Pets aren't always familiar with riding in a car and this can make them anxious. If you plan on driving on a long road trip with a pet or any long distance, practice with shorter drives first. Get your pet familiar with the road by gradually increasing the length of each drive little by little until they feel comfortable. This will make sure that your pet doesn't panic when the car starts moving and cause a distraction for you.
Tips for Driving with Pets | Carrier
The safest thing you can do to ensure you don't get distracted with your pet is to get a carrier. Make sure that the carrier you get is very well ventilated, the idea is to keep your pet in one spot rather not enclose him/her from what's going on. If a carrier isn't an option, there are harnesses that can be found that act as a pet seatbelt. The carrier will always be the better option but sometimes there just isn't enough room.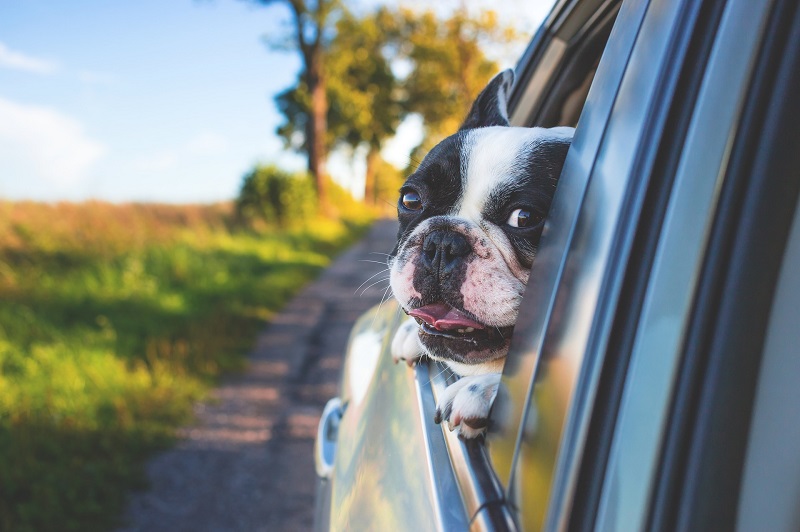 Tips for Driving with Pets | Travel Kit
We all know about emergency travel kits that help with car accidents, breakdowns and more. But there is also a travel kit for pets. If you ever plan on driving with your pet you should make sure you have this travel kit in your car, ready to go. The kit should have pet food, a small bowl, a leash, waste bags, grooming supplies, and medication or first aid they may need. A few extra items could include a toy, a pillow, and any travel documents. Don't forget to bring water and following your pet's feeding schedule is important as well.
Tips for Driving with Pets | Never Alone
No matter the weather, your pet should never be left alone in a parked car. Windows cracked open, parked in the shade, 2-second run in, no matter what the situation, your pet should not be left in the car without you in it. When you leave your car, bring your pet with you, if you can't bring your pet with you, move on to the next stop.