Things to do in July 2018 in Orange County
Things are heating up in Orange County as the first full month of summer begins. All over the county people are enjoying the weather in different ways. The beaches of Orange County are filling up and the theme parks are getting packed but there are many more things to do in July 2018 in Orange County. What makes things even better about July in Orange County is that the scenery is beautiful and the whole family can enjoy the activities.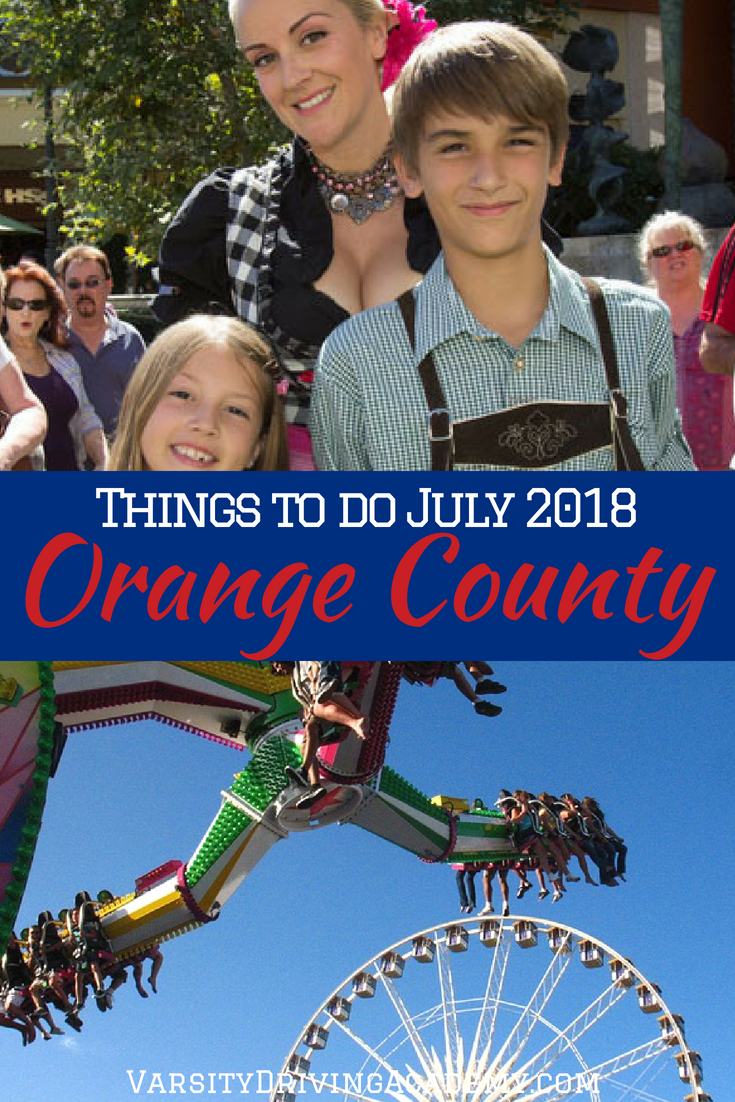 Finding the best things to do in July 2018 in Orange County is easier than you think, the hard part is finding time to do everything.
July 4th Activities
All over Orange County the Fourth of July will be celebrated. Many of these events are traditional events and are well-known. Be sure to head out with family and friends and celebrate freedom in ways only Orange County knows how to.
German Heritage Day | July 8, 2018
Huntington Beach is celebrating German Heritage Day in true German style in a way that makes it one of the best things to do in July 2018 in Orange County. The first 500 people to this event will get free food! More than just German food, this event is where everyone can learn about German heritage through folk dancers, a brass band, and so much more. There will also be face painting, carnival games, and a wiener dog race! The event is free to attend and starts at 2 pm and goes until 6 pm at the Old World Village Festival Hall.
Orange County Fair | July 13 – August 12, 2018
The Orange County Fair is a beloved tradition that comes around every summer and is known as one of the best things to do in July 2018 in Orange County. The fair is filled with different exhibits, rides, foods, entertainment and so much more. Everyone can find something to enjoy at the fair when it comes around and it is a great opportunity to spend time with friends and family. Don't forget to get involved with the hands-on activities, arts and crafts, and petting zoos as well. There will also be contests for different things that you could enter and win!
Ocean Festival | July 21 – 22, 2018
The beach is an obvious place to spend the day in Orange County but in July, things get even more exciting. At the San Clemente Pier is the Ocean Festival and this year is the 40th anniversary! This event is known as the "greatest show on surf!" where there are contests and entertainment focused on water activities. Some of the activities include a fishing derby, ocean art show, surf competitions, bodysurfing and so much more. On land, there are car exhibits, children's events, and beach runs!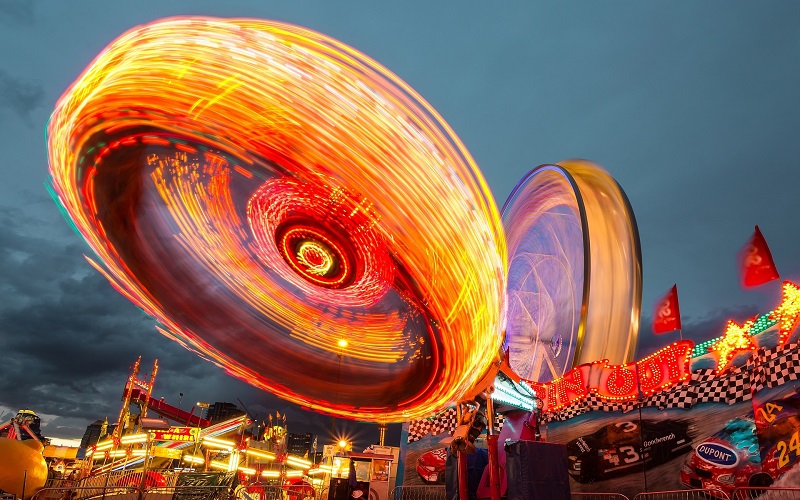 Cypress Community Festival | July 28, 2018
While many fairs and festivals last for days at a time, the Cypress Community Festival is the largest one-day festival in all of Orange County. Starting with a pancake breakfast from 7 am until 11 am, the festival lasts all day long. There is a 5k/10k run, a chili cook-off, games, arts and crafts, rides, a car show and so much more. The event happens annually and usually gets more than 20,000 people to attend. If you've never been to this festival, you will want to give it a try this year.
Vegan Faire | July 28, 2018
Healthy Junk is hosting the Vegan Faire 2018 in Anaheim from 4 to 10 pm. This is an annual one-day festival that showcases healthy food, a healthy lifestyle, and teaches others to share in these ideas. Local artisans are invited to show off their talents in these fields and everyone's invited to learn about the vegan lifestyle and how healthy options are available. Besides just food and lifestyles, there will also be live entertainment, dancing, and other activities for the whole family.