Why California High Schools Don't Offer Driver's Ed
There was a time when the first "to do" on every American teenager's list when they turned the coveted age of sweet 16 was getting their driver's license. Ah, the freedom. The prestige. The coolness factor. So now we wonder why California high schools don't offer driver's ed anymore.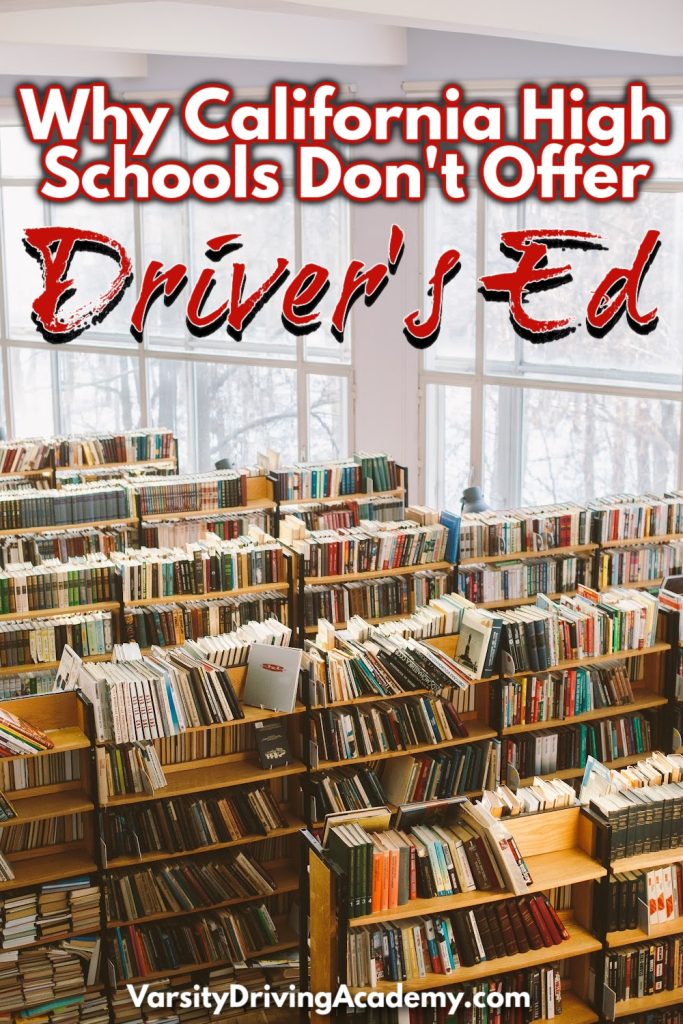 It was a rite of passage all American teenagers were chomping at the bit to experience. That story has since changed. Nowadays, kids (at least here in California) aren't so anxious to drive as they used to be. 
Some teenagers are anxious or nervous to drive, while some simply don't have the desire to drive yet. Moreover, many parents are making their teenagers wait until they are older to start navigating the dangerous roads and freeways of Orange County.
Why California High Schools Don't Offer Driver's Ed
The state's education budget cuts has caused a number of California high schools to eliminate their driver's ed programs. According to this article by SFGate.com, in 1990, California pulled the funding that paid for driver's ed.
At the time, 250,000 students in 950 high schools got driver's training. Last year [2007], only 440 students in seven high schools – mostly in rural areas – got the training."
Enrollment may have already been declining in high schools which offered driver's ed, as many students needed to stack their course load with academic courses that would assist them with the notoriously competitive task of college admissions.
There may be more reasons for the drop in driver's education in California high schools. In any case, whether you get your driver's license at 16 or wait till you're 18, 21, 30 or even 50 to start driving, the overwhelming majority of experts and participants agree that a DMV-approved driver's ed course is the #1 way to ensure your success on the roads.
A reputable driver's ed course will give you the necessary tools – both on paper and in real life – to 1) boost your confidence and relieve anxiety behind the wheel, 2) develop pertinent defensive driving skills, maneuvers, and techniques in real-life scenarios, and 3) pass the DMV written and driving tests.
Varsity Driving Academy Driving School
Varsity Driving Academy provides excellent driver's education and driver's training for teenagers, adults, and international students.
Our driver's ed services include:
Online Course – 30 hours, work at your own time, all the info you need to pass the DMV written test. Only $18.95 for a limited time!
Classroom Instruction – for our students who prefer "up close and personal" to "driver's ed at the coffee shop". Only two sessions per summer – space is limited!
Driving Lessons – several packages offered for each student's need. FREE pickup and drop off, no matter where in Orange County you are!
DMV Package – When you're ready to take your final DMV driving test, we'll make the appointment for you, pick you up and take you, and you can use our car for your road test.
Our instructors are encouraging, patient, professionals who will make you feel comfortable and at ease as you learn to drive in a positive environment. Call today with any questions you may have! (949) 387-4400.