10 Tips to Avoid Accidents in High School Parking Lots
Driving is dangerous no matter where you are. You could be on a country road or a city street, a suburb or off-roading, all of them have potential dangers waiting for you. But there is one place that has even more potential for danger than most any other places, high school parking lots. The majority of new drivers are teens, and many of those teens attend a public or private high school. One parking lot, filled with inexperienced drivers can be very dangerous. That is why it is important to utilize tips to avoid accidents in high school parking lots.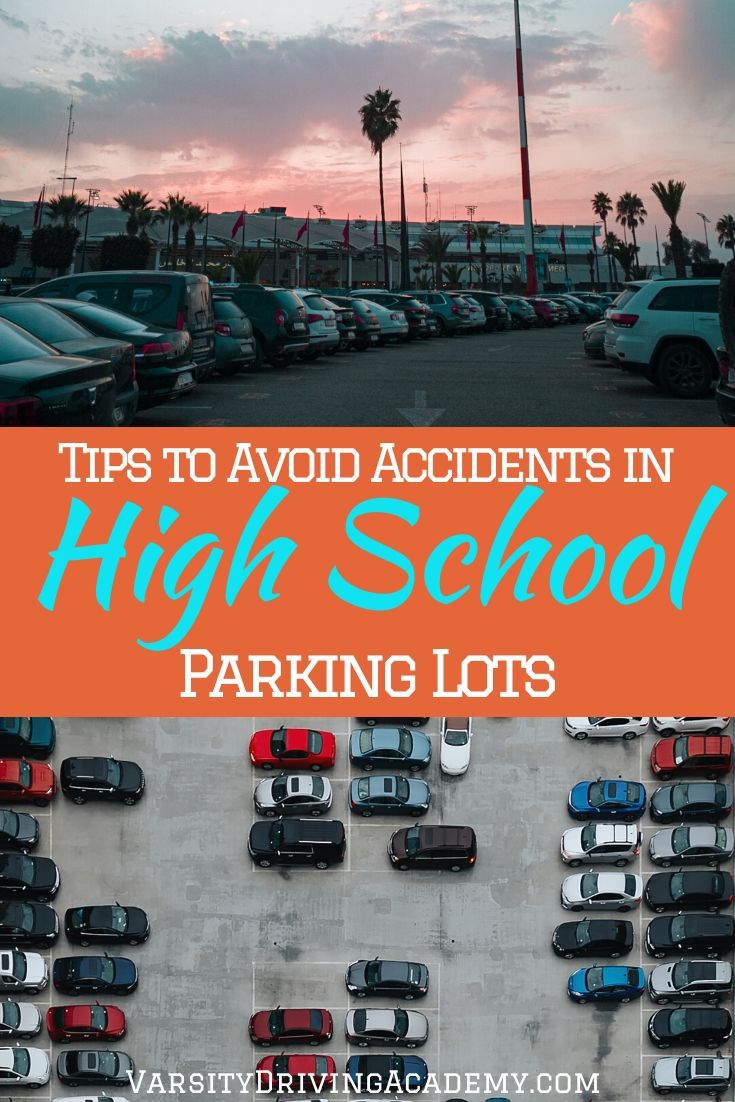 The best tips to avoid accidents in high school parking lots will not only teach you something but protect you in among so many new drivers.
Early Bird Stays Safer
The first tip is to arrive earlier than most. This will make sure that you are not dealing with high school parking lot traffic. The lack of traffic will make it easier to avoid getting into an accident. You don't need to arrive hours before anyone else. 10-15 minutes before school should be safe. 
The Perfect Spot
One of the most important tips to avoid accidents in high school parking lots is to pick the perfect spot. The perfect spot is away from the entrance so that any latecomers don't rush into the parking lot. People who are in a hurry are often more susceptible to accidents. You also don't want to be near the exit either. Students are often in a hurry to get out of school and we know what happens when you rush.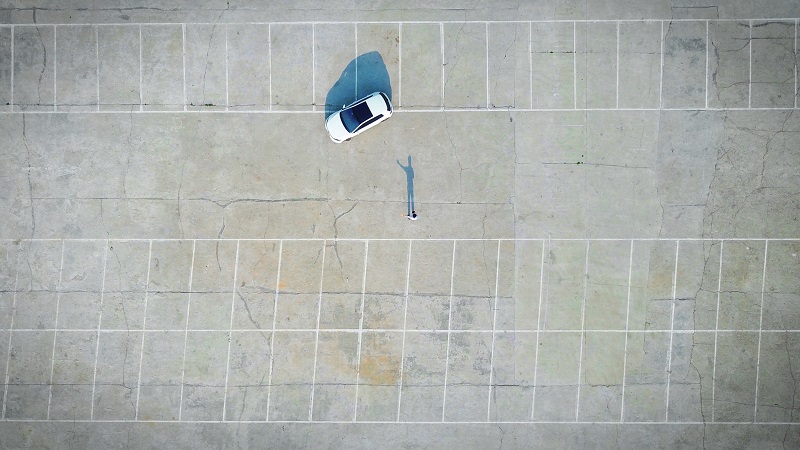 Backward Parking
You have arrived early and found the perfect spot away from the entrance and exits, now back into that spot. Backing into a parking spot means you won't need to back out of the parking spot. This helps new drivers avoid bumping into other cars or pedestrians in their blind spots. Only park backward if you can do so safely and confidently. 
Always Pay Attention
This is one of those tips to avoid accidents in high school parking lots that can transfer to any parking lot. Pay attention to what is going on around you. Always keep an eye out for other cars, late teens running to or from class, and any other obstacles that may come up. That means to wrap up everything from loading your backpack to setting GPS if needed before you even put the car in drive or reverse.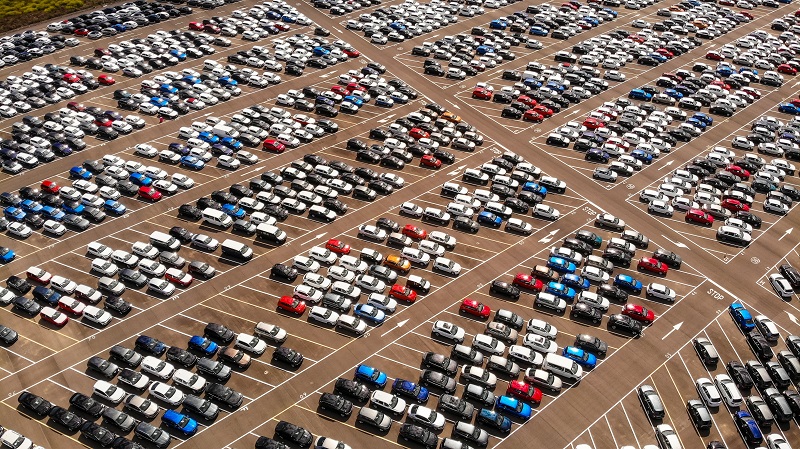 Horseplay
You surely have friends at school who are also learning how to drive. Maybe you like to play around with your friends. There is nothing wrong with having fun. However, do not have fun with your friends with your cars. Tailgating, blocking, any type of maneuver should not be used, even if you're just joking around. 
Park Correctly
Learning how to park isn't always the easiest. The goal of parking in a school parking lot is to get your car as centered as possible within the white lines. The best tips for accidents in high school parking lots cover a lot of things. However, there are some things that are out of your control in a parking lot. For example, another driver could hit your car after you've left it. The best way to avoid that is to make sure your car is properly centered in the spot.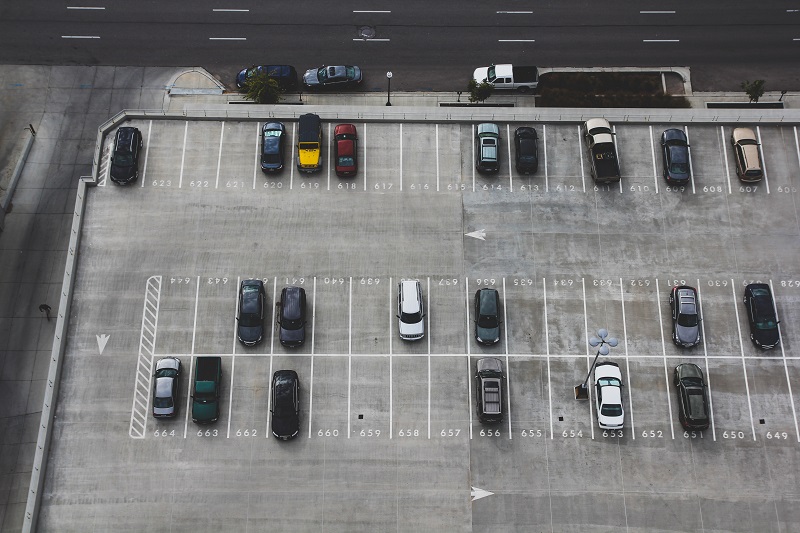 Follow the Signs
Always follow traffic signs, no matter where you are. Those signs are meant to protect you and others in the lot. You may think a stop sign in a parking lot doesn't really matter but it does. In fact, you should stop at the end of every driving lane just to be sure. 
Buses
One of the most important tips to avoid accidents in high school parking lots is to keep an eye out for buses. Many schools have separate lanes for buses and that is for good reason. Do not drive in a bus lane and always keep an eye out for them if they share a parking lot with students.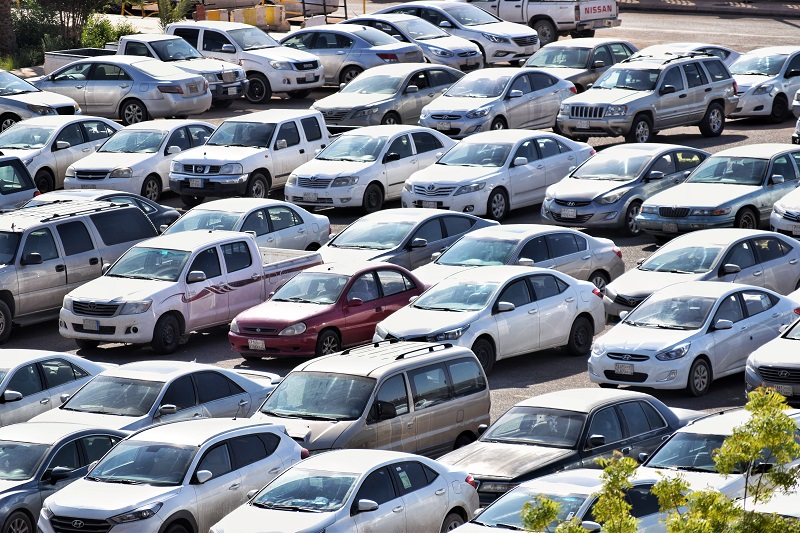 Look Both Ways
You don't have to be in a car to use tips to avoid accidents in high school parking lots. Pedestrians could cause an accident, especially among so many inexperienced drivers. Always look both ways, be patient with the drivers, and don't assume you will be given the right of way.
Speed Limits
Parking lots have speed limits for a reason. Make sure you follow the speed limit in your school's parking lots. The speed limit is not a joke and should not be treated as one. Instead, respect that speed limit. The last thing you want to do is break that speed limit, even in a joking manner, and hit someone else.