Santa Ana High School Attendance Options
Santa Ana has not one, not two, but six different high school options. That sounds like a good thing, it means parents and teens have options when it comes to picking a high school to attend. However, having six different Santa Ana high school attendance options also makes understanding the boundary maps more difficult.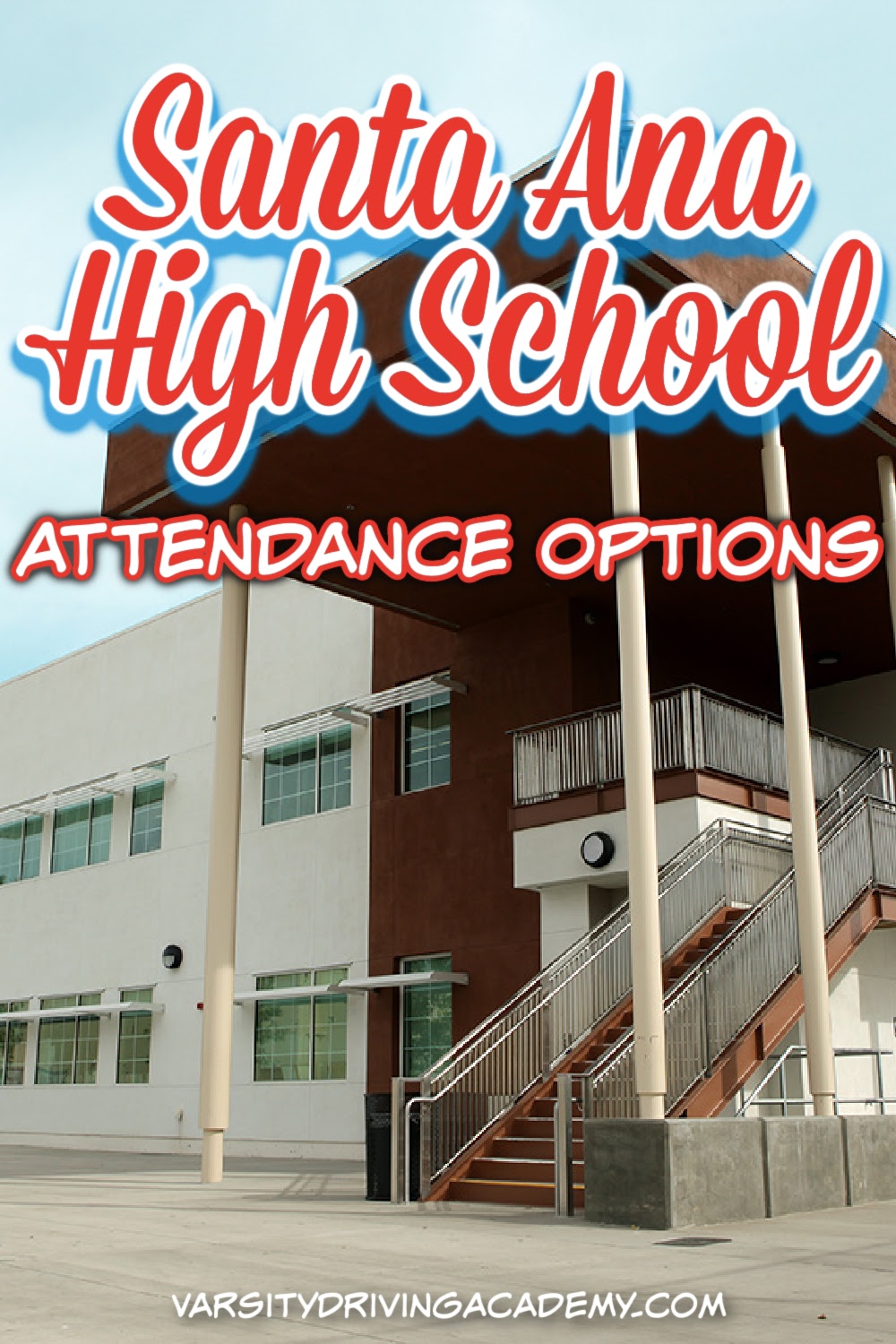 Santa Ana has a very interesting school boundary map. Most cities or towns have one, maybe two high schools that service the entire area. There are six different Santa Ana high school attendance options and each one comes with its own boundary map and service areas.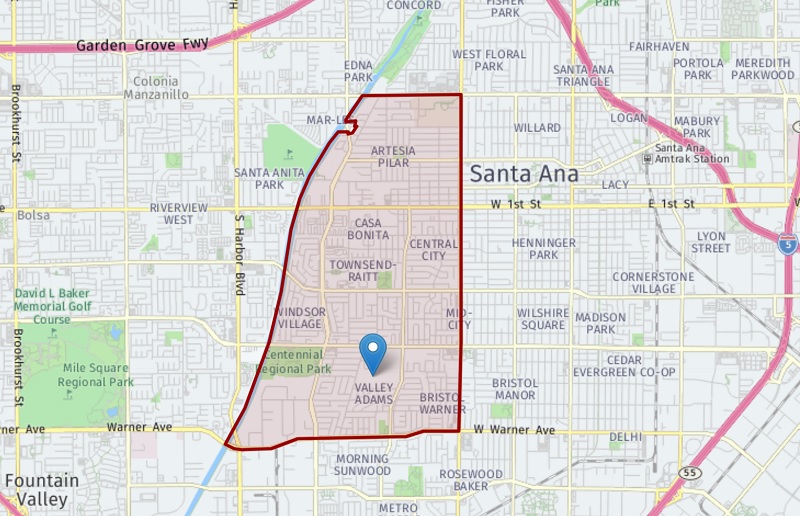 Valley High School
We will start at Valley High School. This high school covers most of the western side of Santa Ana. You will be attending Valley High School if you live within the borders created by W. Warner Ave, S. Bristol St., W. 17th St., and the Santa Ana River. The School covers 9th-12th grade and is part of the Santa Ana Unified School District.
You will start to notice some overlap in some areas of Santa Ana. Overlap is when the boundary of one school crosses over into the boundary of another. That means you will get to choose between the two schools if you live within that overlapping area.
Though most schools will not overlap you still have those options if you live directly on the boundary line. For example, you could attend Valley High School or Santa Ana High School if you live on South Bristol Street.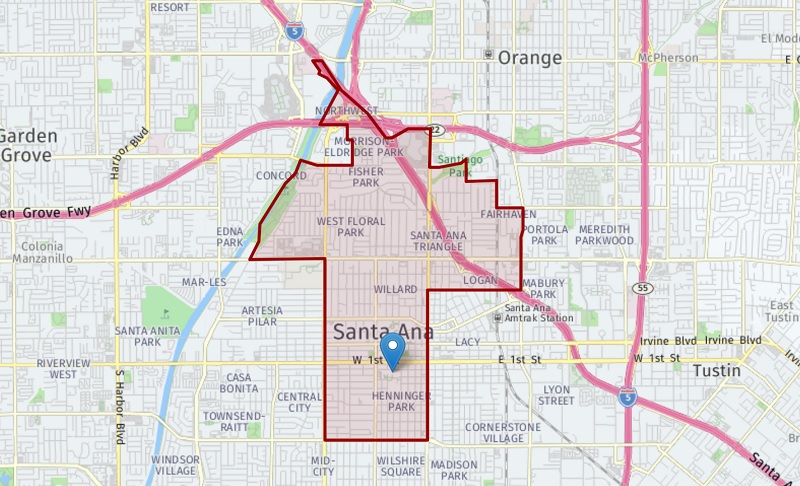 Santa Ana High
Almost every city or town has a namesake high school. A namesake high school is a high school that uses the name of the city or town as the school name as well. Santa Ana High School is the namesake high school in Santa Ana. It is also one of the six Santa Ana high school attendance options.
Santa Ana High School is almost directly in the middle of the city and serves the middle and northern sides of Santa Ana. You may notice that the boundary goes slightly past the city limits. That is normal and it is meant to help other cities with in the same school district or help other school districts.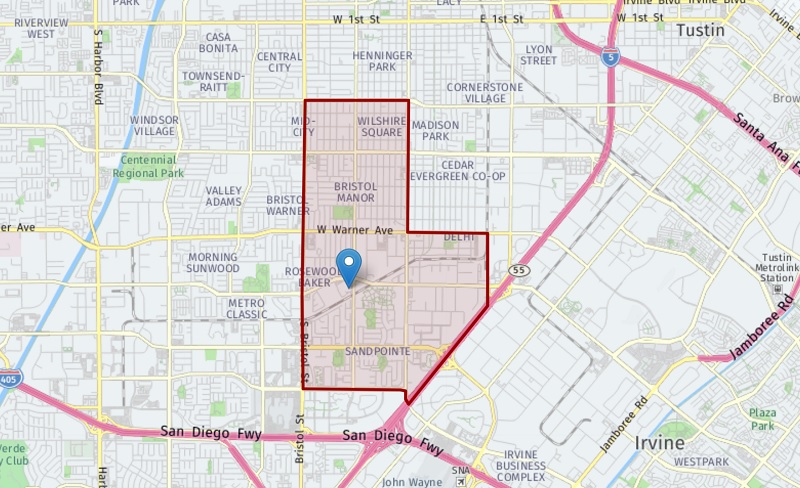 Saddleback High School
Each boundary is a different size, and that size is determined by many different factors. Saddleback High School is one of the Santa Ana high school attendance options. However, the boundary shows us that it covers a very small part of Santa Ana. The southern side of Santa Ana is the part that Saddleback High School serves.
In fact, most Santa Ana schools serve close to or more than 2,000 students on average. But Saddleback High School only serves an average of 1,500 students. That is not to say this is a worse school than the others. It is just a note about the boundary size of the school.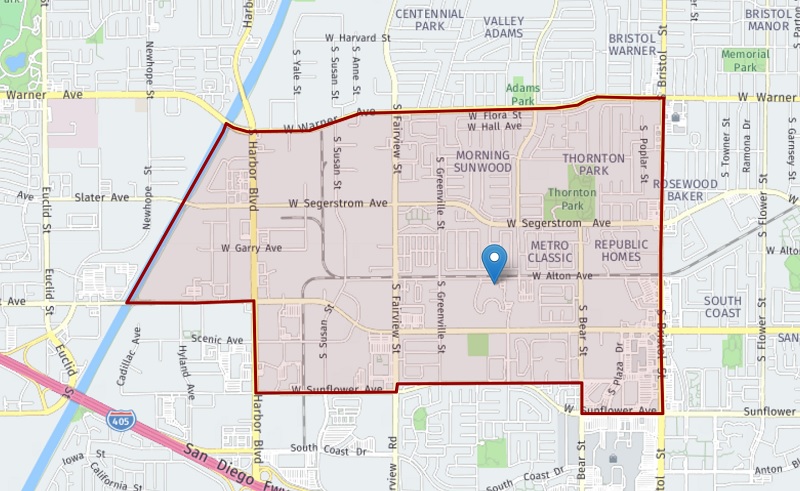 Segerstrom High School
Segerstrom High School boundary seems to be as small, if not smaller as the one for Saddleback High School. However, this area is much more densely populated. There is an average of 2,400 students per year. You will also notice that this boundary lines up with both Saddleback High and Valley High School.
That means, depending on your address, you could potentially attend any one of these three schools. The school is located nicely near public transport and on the southwest side of Santa Ana.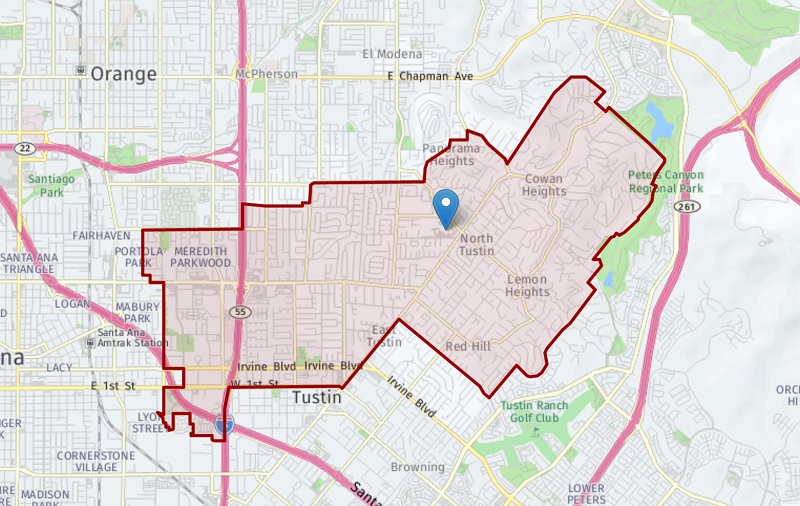 Foothill High School
The next two schools cover very little of Santa Ana itself and more so neighboring cities or towns. Foothill High School covers the far eastside of Santa Ana and the majority of Tustin. The school is located on the northside of Tustin which means it will require a little more travel time.
In fact, the school is part of the Tustin Unified School District, not the Santa Ana Unified School District. The school covers over 2,500 students and is highly ranked with a 9/10 on Great! Schools. That means it could be worth the extra travel time to and from school.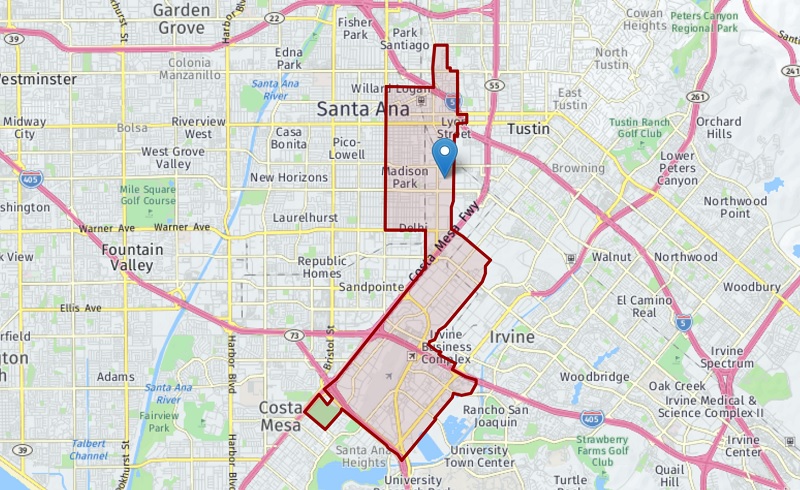 Century High School
Century High School has a very interesting boundary. The school serves part of Santa Ana, Costa Mesa, and Irvine. However, it is still one of the Santa Ana high school attendance options and is located in Santa Ana. That location makes it part of the Santa Ana Unified School District.
The unique boundary also lines up with multiple other schools in the area. That means that you could potentially attend a number of schools depending on where you live within these boundaries.
Varsity Driving Academy
You can rest assured that you fall within the Varsity Driving Academy's boundaries no matter where you live in Santa Ana. Varsity Driving Academy offers students both online and in-class options. There is even a free pick up and drop off service for behind the wheel training sessions.
There are many different ways you can learn to drive but Varsity Driving Academy only teaches the safest and best methods. These methods are known as defensive driving methods and they will help keep you and others safe on the roads. Learn more about Varsity Driving Academy, and then register for classes today!