11 Teen Gift Ideas 2017
Teens may be among the hardest people to shop for during the holidays. There's always a new trend, a new device that everyone is talking about. Teens stay in the know about everything that's trending but parents feel like they've missed something. Luckily, the best teen gift ideas 2017 are easier to follow and easier to find. No need to worry about finding the right gift anymore, what you're looking for is just a few steps away.
The perfect teen gift ideas 2017 will help you stay on trend this year while shopping for holiday gifts no matter who the recipient may be.
Pop Instant Print Digital Camera
Parents may or may not remember the day of the Polaroid camera. A Polaroid camera would take a picture and immediately print that picture. With a few waves of the picture, the image would show up in all of it's '80's glory. Now, Polaroid is at it again with the new Pop Instant Digital Camera. The same idea applies, take a photo, print it immediately. However, this camera is very small, slim, and the picture quality is a lot better.
Suede Mini Rocker Speaker Chair
Giving the gift of comfort is always a safe bet. The Suede Mini Rocker Speaker Chair is a chair that combines comfort, modern design, and music together in one, easy to use package. The chair is compatible with almost every music device so teens can rock out while they rock out.
Bluetooth Turntable System with Stereo Speakers
The turntable has finally evolved with the times. Records are still available but record players are scarce. Combine the old school with the new school with the Bluetooth Turntable System. The system plays vinyl records and will play the music through stereo speakers for everyone to enjoy.
Adidas
Adidas is still a very popular brand of shoes but they also have so much more. Currently, the Adidas style is making a comeback and teens everywhere are looking for the classic Adidas shoes or clothing or both. The comfy and stylish shoes will surely put a smile on any teen's face.
Fenty Beauty Products
Any teen girl who uses makeup will surely recognize Fenty Beauty products. Fenty offers some color exclusive options, but all the usuals can also be found. Not to mention, Rihanna has her own line of products that are only available from Fenty.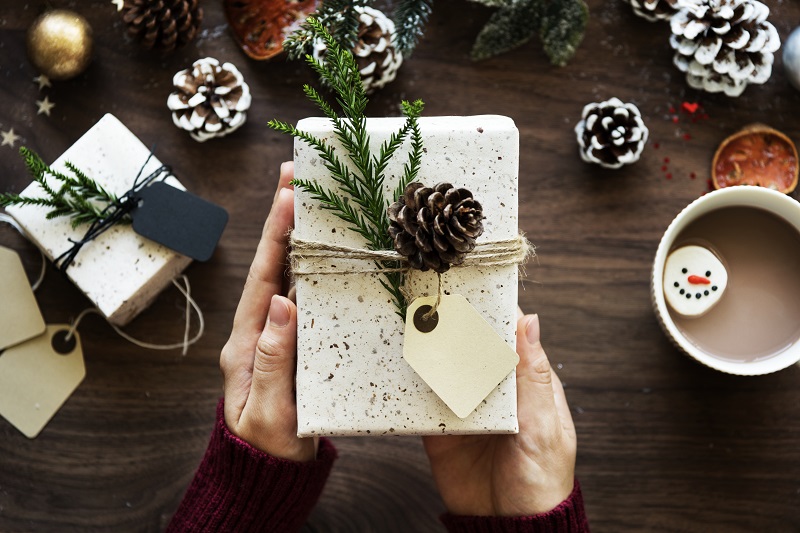 Drones
Drones seem like a toy that's just not necessary but add a camera and it becomes a great tool. Teens love sharing pictures on social media and as long as they're doing it safely, there's nothing wrong with that. Add a drone with a camera to their toolbelt and they can start sharing amazing pictures and videos that will impress everyone. Drones have been on the top of the list for a couple of years now and make the best teen gift ideas 2017.
Vine and Tea
There once was an app called Vine. Vine was an app that allowed people to share short video clips with friends. The video clips would start to become trends and the funniest ones were quoted all of the time. There also is a book called Milk and Honey, which is a poetry book. Vine and Tea is a parody version of Milk and Honey but instead of poetry, this book is filled with the funniest quotes that were found on Vine.
Gift Cards
Gift cards sometimes feel like a last resort, but with subscription services for just about everything, gift cards are actually useful. The goal is to make sure the gift card will go to good use. Some examples include gift cards for iTunes, Netflix, Google Play, XBox, or Playstation.
Bluetooth Radio Adapter
Parents may remember that their first car wasn't exactly top of the line. While today, many cars come with aux ports to plug in devices for phone calls, music or navigation, and some even come with Bluetooth built-in, not all cars do. For the teen who wants to use a hands-free device but doesn't have an up to date vehicle, a Bluetooth adapter will do the trick.
A Subscription Box Service
There are so many different teen gift ideas 2017, but subscription box services will continue gifting into 2018. You can find boxes that come with clothing, beauty products, gaming gear, foods, just about anything. Find what your teen is into and buy them a subscription service that will give them gifts once a month or every other month all year long.
Waterproof Bluetooth Speaker
There is nothing like jamming out in the shower and everyone does it. There are Bluetooth speakers that can sit on the counter in the bathroom or speakers that can play extra loudly from another room. But having the music in the shower with you is something everyone should experience.