Best Driving Apps of 2018
In most cases, everyone would recommend not using your phone when you get behind the wheel. However, there are some apps that are meant to keep you safe while you drive. The best driving apps of 2018 will do just that and while you shouldn't use your phone while driving, these apps could actually help. Instead of keeping you distracted, certain apps will take the distraction out of the equation.
Use the best driving apps of 2018 to stay safe while you drive and remove the distraction from having your phone with you in the car.
Best Driving Apps of 2018 | Android Auto
There are some people who just refuse to turn off their phone while they drive. Fortunately, Android Auto is an app that lets you keep your phone on and still remain safe while behind the wheel. This app changes the home screen to display only a few large buttons and only allows access to apps that should be used in the car. Users will have access to GPS navigation, music, calls, and messages. However, when calls come through you can answer them with one touch and they go straight to speaker phone so you don't need to get distracted. Even text messages are read aloud and you can respond through voice or choose not to respond at all.
Best Driving Apps of 2018 | GasBuddy
GasBuddy is not an app to be used while you drive, however, it is useful for drivers everywhere. Before you head out, use GasBuddy to help find you the cheapest gas nearby. This app is more interesting than you may think, it uses user input to determine up to date gas prices in real time. You can also earn points by inputting gas prices at any gas station you visit and those points can be used to earn rewards later. Another aspect of the app is Pay with GasBuddy, this feature lets you pay for the gas through the app and on your first fill up you will save 15 cents per gallon. After the first fill up, you can save 5 cents per gallon each time you use this feature.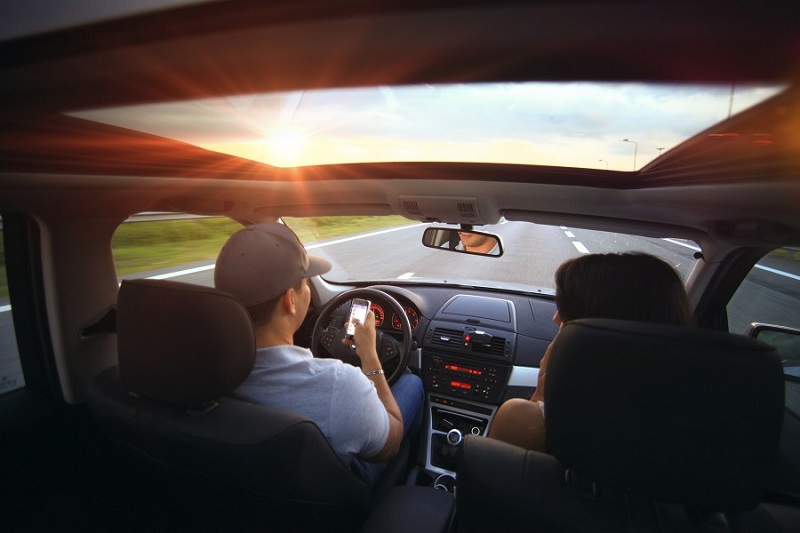 Best Driving Apps of 2018 | Drivermatics Blackbox Dash Cam
Having a dash cam can be a huge benefit for many different reasons but mostly for insurance reasons. Unfortunately, dash cams seem like an unneeded expense but Drivermatics Blackbox Dash Cam could fix that issue. This app turns your phone into a dash cam and can be set to record entire trips. Other features include a speedometer, distance tracker, time tracker, and easy access to your navigation, music, and phone apps. Of course, you shouldn't use these things unless it is safe to do so and having Bluetooth connectivity for extra security.
Best Driving Apps of 2018 | Drive Smart
Drive Smart is the perfect app for teens and their parents. This app, if paid for, comes with a feature that launches the app automatically when it detects that it is in a car. When launched, the app will forward all calls straight to voicemail and send automatic replies to text messages. All alerts are muted until the app is shut down. Some extra features include even more security like notifying parents when the app is disabled if it is still moving in a car. The app does have a free version but many of the better features only come in the paid version.