How to Prepare For a Safe Road Trip
Summer has always meant travel for many people. It's the perfect time to get out of the house and experience something new. One of the best ways to get a full experience is to take a roadtrip. During a road trip you can stop as many times as you want at many different places. Before you embark on that trip, it's always a good idea to make sure you are as safe as possible in your vehicle of choice. Here at Varsity Driving Academy, safety while on the road is our number one goal.
That's why we want to help make sure you have safe road trips this summer with the help of a safety checklist.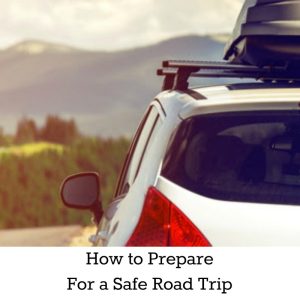 Before You Go
Before you head out on the road, you should make sure you have the following items somewhere in your vehicle. All of the below will ensure that in any type of emergency while on the open road, you'll be prepared.
Bottled Water and Non-Perishable Snacks
First Aid Kit
Flashlight and Batteries
Small Tool Kit
Car Jack and Lug Wrench (also, the knowledge on how to use these tools)
Properly Inflated Spare Tire
12-Foot Jumper Cables
Route Plan
Rest (driving while tired is as bad as driving under the influence)
Inspect Car (fluid levels, belts, lights, and tires)
While on The Road
Staying safe on a road trip doesn't just require you to be well prepared, you also need to remember the rules of the road.
Watch Out For Pedestrians (remember, you're not the only one enjoying the summer sun)
Stay Aware of Construction Signs
Follow Speed Limits
Buckle-up (day and night)
Pull Over to Use Your Phone (avoid distracted driving)
Pay Attention to Warning Lights
Stop at Hotels or Motels When Tired
Having fun is the goal, but having a safe road trip is the most important part. So while you're out enjoying the weather and sights, make sure you're prepared for any situation.