Varsity Driving Academy is your #1 place to learn how to drive safely and confidently in Hemet. Our friendly, knowledgeable, and well-trained staff can help students of all ages learn to drive. Check out our services below and then use the links at the bottom to sign-up and get started.
Welcome to Varsity Driving Academy Hemet Driving School!
In Hemet, we offer free pick-up and drop-off for behind the wheel training sessions. We don't want our students to worry about how they will get to their training sessions. So we take that stress out of the experience by picking you up and dropping you off.
Services
 Online Learning
Our interactive online course is built to provide everything you need to take the DMV written test and get your learner's permit. Beyond that, our course is designed to teach you how to drive defensively. That way, you remain as safe as possible while on the road. Work on your own time, at your own pace, and when you're finished, you're ready to take the DMV written test! We are here to offer support and answer questions along the way, so feel free to call!
Behind The Wheel Training
The DMV has set requirements for the behind the wheel sessions that each student completes. We follow those requirements and add our own special take on the experience. Our goal is to recognize where students need help and where they could use some fine tuning. We understand that this is potentially the first time a student gets on the road, and take extra precaution to make it safe. Students will be one on one with the instructor and be free to ask any question they may have about driving.
DMV Package
We like our students to know that we are there for them from beginning to end, and with our DMV Package we really show that effort. We will schedule the DMV appointment for you to take your license test. Then, we will pick you up and take you to the test, we even will let you use our car for the test. Contact us with any questions you may have before you move forward (951)357-0044.
Varsity Driving Academy Vehicle Spotlight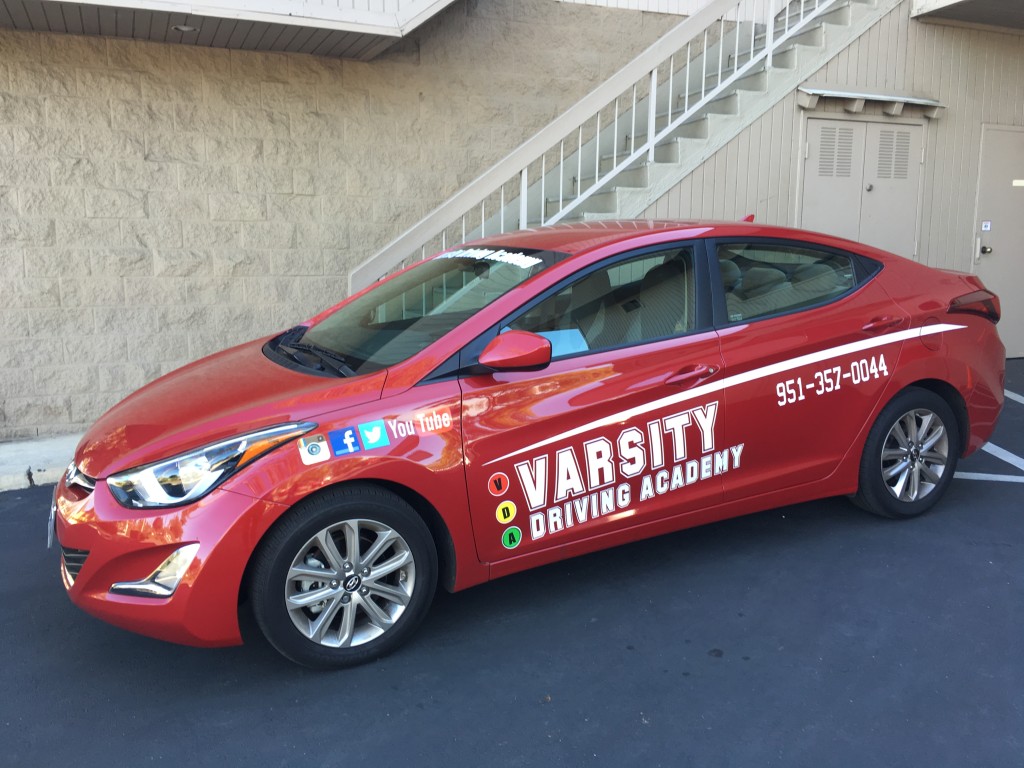 Our vehicles are all chosen with a purpose. That purpose is a safe learning environment. Even further, our vehicles are inspected and certified by the DMV.
Helpful Links